DAO MakerDAO
ランキング順位 170
トークン
On 59,682 watchlists
DAO Maker 価格 (DAO)
0.00006315 BTC0.50%
0.001025 ETH0.86%

  DAO Maker DAO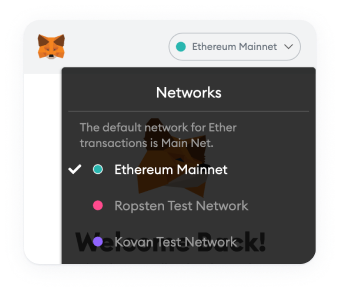 ウォレットネットワークを変更してください
本コントラクトを追加するには、MetaMaskアプリでウォレットネットワークを変更してください

CertiK

Hacken
DAO Makerタグ一覧
Platform
セルフレポート済タグ
Platform
Ethereum Ecosystem
Token
Gaming Guild
DAO Maker対JPYチャート
Loading Data
Please wait, we are loading chart data
DAO価格統計
DAO Maker 今日の価格
DAO Maker 価格
¥232.49
価格推移

24h

¥6.40

24H最低/24H最高

¥226.28 /

¥235.78

取引高

24h

¥329,341,816.03

取引高/時価総額残高
0.01998
市場占有率

0.01%

市場ランキング
#170
DAO Maker時価総額

| | |
| --- | --- |
| 時価総額 | ¥16,481,062,345.22 |
| 希薄後時価総額 | ¥72,535,604,696.93 |
DAO Maker 昨日の価格
昨日の最低/最高

¥223.32 /

¥232.93

昨日の始値/終値

¥228.83 /

¥232.45

昨日の変動
昨日のボリューム
¥306,705,247.48
DAO Maker 価格履歴
7日間最低/7日間最高

¥219.88 /

¥240.48

30日間最低/30日間最高

¥192.12 /

¥465.38

90日間最低/90日間最高

¥192.12 /

¥465.38

52週最低/52週最高

¥157.88 /

¥820.48

過去最高値

Apr 21, 2021 (a year ago)

¥1,112.67

過去最低値

Jul 22, 2021 (10 months ago)

¥157.88

DAO Maker ROI
DAO Maker 供給

| | |
| --- | --- |
| 循環サプライ | 70,890,585 DAO |
| 総合サプライ | 274,956,232 DAO |
| 最大供給 | 312,000,000 DAO |
DAO 価格の生配信データ
DAO Maker 本日の価格 は、¥232.49 JPYです。24時間の取引ボリュームは ¥329,341,816 JPYです。 弊社ではDAOからJPYへの価格はリアルタイムで更新されています。 DAO Makerは過去24時間で2.74%増加しています。 現在のCoinMarketCapランキングは#170位で、時価総額はです。 コインの循環供給量は70,890,585 DAOです と最大最大供給量312,000,000 DAOコイン。
現在DAO Maker取引の上位取引所はOKX, MEXC, BingX, KuCoin, 、および です。 弊社の で他の取引所を探すことも可能です。
What Is DAO Maker (DAO)?
DAO Maker is a platform that aims to redefine venture capital for the masses, by providing scalable technologies and funding support to tokenized startups. This venture capital fund was first conceptualized in 2017. It has since evolved to create low turnout frameworks, which has enabled many retail investors and individuals to become active in venture capital. When funding through DAO Maker, the risks for both parties – the investors and the startups – are significantly reduced.
The DAO Pad is a multi-investment platform that allows DAO Maker's community members to stake DAO tokens into the Venture Yield- This allows them to participate in public, private and seed rounds of funding, thereby incentivizing the most loyal and active members.
DAO Maker energizes the community and encourages them to participate in the progress and expansion of the projects hosted on the platform through social mining. Social mining allows startups to leverage token holders to become successful decentralized autonomous organizations (DAOs). This improves the economic output of token holders, reduces free-ridership issues and turns flippers into holders. It also offers various risk levels to accommodate a wide range of risk appetites, thereby significantly expanding the audience.
Who Are the Founders of DAO Maker?
DAO Maker started with two people – Christoph Zaknun and Hatu Sheikh. Before creating DAO Maker, Christoph had previously studied mechatronics. However, he was a medical student at the time of the invention.
Currently, the team consists of more than 20 people. Christoph Zaknun, the current CEO of DAO Maker, is the founder of the company. Following a successful foray into the world of cryptocurrencies and investments in Bitcoin Cash, he began concentrating his efforts on learning and developing blockchain technology. This culminated in the creation of ICO Dog – a platform for investing in pre-sales. Following his initial success with the platform, he met Hatu Sheikh, who he co-founded DAO Maker with in 2018.
What Makes DAO Maker Unique?
DAO Maker is built to serve retail investors looking to grow their capital but cannot afford to risk large portions of their money. Over $43 million of funds were raised on the platform for companies, which has a combined market capitalization of $6.8 billion.
DAO Maker token sale framework is called Strong Holders Offering (SHOs) : Users
It is a cash-flow-positive and self-funded company since late 2018 crossing $1.7M in 2020 revenue from technology product offerings, consulting services, incubations and enterprise offerings.
DAO Maker is considered a complete solution, especially in crowdfunding, community building and blockchain marketing. It features all the supportive resources and technology one would expect. Let's take a look at some of the services:
Marketing: Clients can take advantage of various marketing services provided by DAO Maker; some of these marketing include SEO, influencer marketing, guerrilla marketing and paid promotions. In addition, the platform collaborates with the leading Bitcointalk influencers to give its clients widespread exposure.
Community: Strong communities provide growth benefits to a project while also acting as a defense against the project's reputation being tarnished. DAO Maker offers vital services such as consistent and high-quality content, story creation, explainer videos, community management and more. The aim of these is to assist blockchain-based systems in the development and expansion of their communities.
The architecture of tokens: In light of the importance of tokenomics, DAO Maker has entered the field to play a significant role in the project's tokenomics. It provides a comprehensive token metric that considers the economic and monetary policy of the underlying token in addition to other factors.
Partners: DAO Maker has established good working relationships with Alchemy Pay, PAID Network, TRON Network, Rainforest Foundation and Alliance Block, among others.
About the DAO Maker token
The DAO Maker token (DAO) is the governance token of the DAO Maker ecosystem, which is built on the Ethereum blockchain and allows holders to exercise control over the ecosystem.
Users are asked to stake into the venture yield to participate to our Fundraising (SHO) and can simulate their future earning on the Venture yield dashboard (here : https://daomaker.com/venture-yield/simulator).
Since late 2020, DAO Maker has conducted a series of Strong Holders Offering, raising a total of more than $40 million. Token aims to build a decentralized ecosystem which will serve as a go-to platform for retail venture investing in equity and tokens.
How Is the DAO Maker Secured ?
DAO is an ERC-20 token built on Ethereum, and a smart contract is a program that runs on the Ethereum blockchain and is supported by the platform. Smart contracts allow the conclusion of trust relationships, transactions and agreements between anonymous parties. This makes these processes transparent, secure, irreversible, and everything else can still be tracked.
DAO Maker venture yield staking contract is audited by :
Certik : https://drive.google.com/file/d/18Anm53T_BbcRQLWHMthkQgvtLC6CDGW0/view
Hacken : https://drive.google.com/file/d/1LCgxsQCz7vCDKK1AFxsInpKkVt_1q3q1/view
Peckshield : https://drive.google.com/file/d/1OpTWnZmhKu04kKYgFx89Nrh2Y68mhlv_/view
SmartState : https://drive.google.com/file/d/1v78FH681imjrnXzjc4Ci_F4bW8oI19q5/view
Zokyo : https://drive.google.com/file/d/17qQwtqSe6uqLKfKYgLQHGc4GyImVx3iM/view
Investors have to go through a mandatory KYC/AML verification before they can participate in the sales offered on the DAO Pad.
Where Can You Buy DAO Maker (DAO)?
DAO Maker is now available in many exchanges online. It cannot be bought directly for fiat money, but coins can be obtained by buying Ethereum on any of the fiat currency exchangers for cryptocurrency, and then transferring it to the exchange where the DAO token is presented. Among them: Gate.io, Kucoin, Uniswap (V2), OKEx, Sushiswap, BitZ, 1inch Exchange, Hoo, Hotbit, AEX, Bibox, Uniswap (V3) and CoinBene.
DAO価格統計
DAO Maker 今日の価格
DAO Maker 価格
¥232.49
価格推移

24h

¥6.40

24H最低/24H最高

¥226.28 /

¥235.78

取引高

24h

¥329,341,816.03

取引高/時価総額残高
0.01998
市場占有率

0.01%

市場ランキング
#170
DAO Maker時価総額

| | |
| --- | --- |
| 時価総額 | ¥16,481,062,345.22 |
| 希薄後時価総額 | ¥72,535,604,696.93 |
DAO Maker 昨日の価格
昨日の最低/最高

¥223.32 /

¥232.93

昨日の始値/終値

¥228.83 /

¥232.45

昨日の変動
昨日のボリューム
¥306,705,247.48
DAO Maker 価格履歴
7日間最低/7日間最高

¥219.88 /

¥240.48

30日間最低/30日間最高

¥192.12 /

¥465.38

90日間最低/90日間最高

¥192.12 /

¥465.38

52週最低/52週最高

¥157.88 /

¥820.48

過去最高値

Apr 21, 2021 (a year ago)

¥1,112.67

過去最低値

Jul 22, 2021 (10 months ago)

¥157.88

DAO Maker ROI
DAO Maker 供給

| | |
| --- | --- |
| 循環サプライ | 70,890,585 DAO |
| 総合サプライ | 274,956,232 DAO |
| 最大供給 | 312,000,000 DAO |