RAMP DeFi has been rebranded into LeverFi, with LEVER as the new token ticker. Find more details in their announcement.

LeverFi

LEVER
等級# 583
代幣
On 11,241 watchlists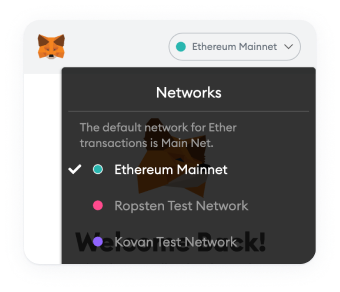 請更改錢包網絡
在MetaMask中更改錢包網絡以添加此合約。

CertiK

LeverFi價格 (LEVER)
0.00000005006 BTC4.31%
0.0000007185 ETH4.00%

  LeverFi LEVER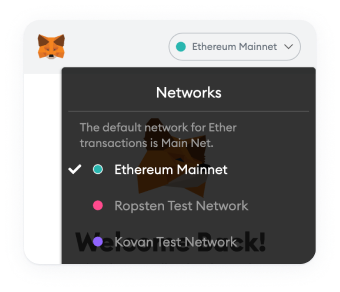 請更改錢包網絡
在MetaMask中更改錢包網絡以添加此合約。

CertiK

LEVER價格相關數據
LeverFi 今天的價格
LeverFi價格
NT$0.04067
價格變化

24小時

-NT$0.00251

24小時低點/ 24小時高點

NT$0.04006 /

NT$0.04331

交易量

24小時

NT$114,540,020

數量/市值
0.1824
市場佔有率

0.00%

市場排名
#583
LeverFi市值

| | |
| --- | --- |
| 市值 | NT$628,036,817 |
| 完全稀釋後市值 | NT$1,423,304,500 |
LeverFi 昨天的價格
昨日低點/高點

NT$0.04067 /

NT$0.04428

昨日開盤價 / 收盤價

NT$0.04428 /

NT$0.04185

昨日的價格變動
昨日交易量
NT$118,091,361
LeverFi 歷史價格
七日低點/七日高點

NT$0.0393 /

NT$0.05721

30日低點/30日高點

NT$0.0393 /

NT$0.05721

90日低點/90日高點

NT$0.0393 /

NT$0.08175

52週低點/ 52週高點

NT$0.02817 /

NT$0.164

歷史最高價

Jul 16, 2022 (a year ago)

NT$0.164

歷史最低價

Nov 09, 2022 (7 months ago)

NT$0.02817

LeverFi投資報酬率
無數據
LeverFi 供給量

| | |
| --- | --- |
| 流通供給量 | 15,443,841,150 LEVER |
| 總供給量 | 35,000,000,000 LEVER |
| 最大供給量 | 35,000,000,000 LEVER |
LEVER 即時價格資訊
LeverFi 今日價格 為 NT$0.040666 TWD ,24 小時交易量為 NT$114,540,020 TWD 。 LEVER 到 TWD 價格為即時更新。 LeverFi 在過去 24 小時內下跌了 5.76 。 目前在 CoinMarketCap 的排名為 #583,市值為 NT$628,036,817 TWD 。 流通供給量為 15,443,841,150 LEVER 單位 與最大流通供給量為35,000,000,000 LEVER 單位。
交易 LeverFi 的最大交易所目前為 Binance, Deepcoin, Bitrue, Bybit, 與 。 您可以在我們的 查看其它交易所。
What Is LeverFI?
LeverFi, formerly known as RAMP DEFI, is a decentralized leverage trading platform. In March of 2022, the team behind RAMP DEFI rebranded their company to adjust to the increasingly uncertain DeFi market. The rebrand aims to tackle issues within the current DeFi market such as a lack of sustainable TVL and utility.
The team behind LeverFi hopes to create a product that provides value by allowing users to trade and yield farm at the same time . Lenders deposit funds into lending pools and earn an interest from traders who borrow to leverage trade up to 10X. Any liquidity from lenders that are not used would be deposited into other DeFi protocols to generate more yield.
LeverFi aims to serve as a bridge for Ethereum and EVM-compatible chains like BNB Chain, Avalanche, Polygon, Arbitrum, Optimism and more.
Who Are the Founders of LeverFi?
The Singapore-based RAMP DEFI project was founded in 2019 by Lawrence Lim and Loh Zheng Rong. Together, they re-branded the platform and launched LeverFi 3 years later. Lawrence Lim, the co-founder, began his career in 2012 in the traditional finance world. He worked in private banking and corporate mergers and acquisitions before transitioning into crypto with IOST, a blockchain network.
Loh Zheng Rong, the co-founder and marketing lead of the project, is a graduate of the Singapore Management University with a B.B.A in Finance Wealth Management. He co-founded NOX (a blockchain infrastructure company) in 2018 and previously served as the managing partner at Merkle Ventures.
What Makes LeverFi Unique?
The primary case for LeverFi is to establish a unique solution for traders by integrating trading and farming into a single platform.
Users can deposit collateral as single assets, such as Bitcoin, Ethereum, Curve liquidity provider tokens (LP) and Uniswap LP, and then unify their collateral in order to trade with larger positions.
The platform also supports users who partake in pair trading or hedging with leverage, while also allowing users to utilize the platform in conjunction with DEX/CEX derivatives.
LeverFi charges trade fees of 1% for every trade. Furthermore, LeverFi routes trade to pre-existing DeFi protocols and decentralized exchanges. For instance, when a user longs an asset on the platform, the asset is bought on a liquid secondary market via DEXs. LeverFi does not act as a counterparty to their users, and hence claims that it does not engage in "player versus player" or PvP behavior as it is a conflict of interest.
Related Pages:
Learn more about what leverage trading is and how to use it.
Read more about Aave — one of the top DeFi lending protocols.
Find out more about UniSwap — the leading DEX that pioneered the AMM model.
Interested in deeper analysis and industry leading reports? Check out CMC Research.
New to this space and want to learn more? Visit CMC Alexandria, our educational portal.
How Many LEVER Coins Are There in Circulation?
The LEVER token is a governance token. LeverFi has a maximum supply of 35 billion tokens. Users can participate in governance of the protocol if they lock up LEVER for a period of 6 months to 48 months. Each token represents one vote and allows users to oversee issues regarding the addition or removal of collateral, lending pools, tradable assets and so forth.
How Is the LEVER Network Secured?
LeverFi is an Ethereum-based platform. Ethereum is secured by the Ethash proof-of-work (PoW) consensus mechanism. However, it has been announced that the Ethereum Merge is likely to occur on Sept. 19, 2022. This would see Ethereum transition to a more energy efficient proof-of-stake (PoS) consensus mechanism.
When Will LEVER Trading Begin?
The tokenswap between LeverFI and RAMP was projected to begin in June 2022 which means that at the time of writing in early August 2022, trading has already started.
Can LEVER Hit $1?
Four days after the Lever token was launched, the token traded at an all-time-high (ATH) of $0.0053. However, since then, the token has experienced a decline in value, despite witnessing a 15% spike in price following a Binance AMA promotion at the end of July 2022. If LeverFi delivers on its roadmap and continues to attract users to its platform, the protocol rewards would accrue to the LEVER token, likely making it an attractive holding. On the other hand, due to the large circulating supply, one could make the case that LeverFi will not likely hit $1.
Where Can You Buy LEVER?
You can buy LEVER on any of the leading centralized exchanges such as Binance, Gate.io, MEXC, Tokocrypto, Bitrue, Pionex, BKEX, Mandala Exchange, Hotcoin Global, BingX and CoinEx.
LEVER價格相關數據
LeverFi 今天的價格
LeverFi價格
NT$0.04067
價格變化

24小時

-NT$0.00251

24小時低點/ 24小時高點

NT$0.04006 /

NT$0.04331

交易量

24小時

NT$114,540,020

數量/市值
0.1824
市場佔有率

0.00%

市場排名
#583
LeverFi市值

| | |
| --- | --- |
| 市值 | NT$628,036,817 |
| 完全稀釋後市值 | NT$1,423,304,500 |
LeverFi 昨天的價格
昨日低點/高點

NT$0.04067 /

NT$0.04428

昨日開盤價 / 收盤價

NT$0.04428 /

NT$0.04185

昨日的價格變動
昨日交易量
NT$118,091,361
LeverFi 歷史價格
七日低點/七日高點

NT$0.0393 /

NT$0.05721

30日低點/30日高點

NT$0.0393 /

NT$0.05721

90日低點/90日高點

NT$0.0393 /

NT$0.08175

52週低點/ 52週高點

NT$0.02817 /

NT$0.164

歷史最高價

Jul 16, 2022 (a year ago)

NT$0.164

歷史最低價

Nov 09, 2022 (7 months ago)

NT$0.02817

LeverFi投資報酬率
無數據
LeverFi 供給量

| | |
| --- | --- |
| 流通供給量 | 15,443,841,150 LEVER |
| 總供給量 | 35,000,000,000 LEVER |
| 最大供給量 | 35,000,000,000 LEVER |