Victoria VR

VR
等級# 805
代幣
On 43,728 watchlists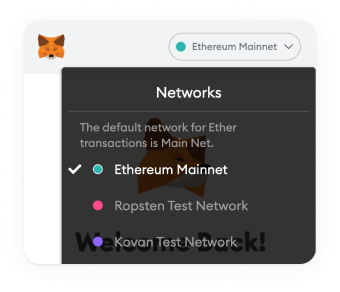 請更改錢包網絡
在MetaMask中更改錢包網絡以添加此合約。

Hacken

Victoria VR價格 (VR)
0.0000003147 BTC6.98%
0.000004899 ETH8.14%

  Victoria VR VR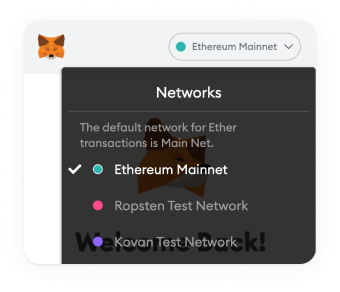 請更改錢包網絡
在MetaMask中更改錢包網絡以添加此合約。

Hacken

圖表:Victoria VR 到 TWD
Loading Data
Please wait, we are loading chart data
VR價格相關數據
Victoria VR 今天的價格
Victoria VR價格
NT$0.2699
價格變化

24小時

-NT$0.0119

24小時低點/ 24小時高點

NT$0.2615 /

NT$0.2819

交易量

24小時

NT$17,421,654

數量/市值
0.05683
市場佔有率
無數據
市場排名
#805
Victoria VR市值

| | |
| --- | --- |
| 市值 | NT$306,579,814 |
| 完全稀釋後市值 | NT$4,533,856,360 |
Victoria VR 昨天的價格
昨日低點/高點

NT$0.2615 /

NT$0.2879

昨日開盤價 / 收盤價

NT$0.2877 /

NT$0.2714

昨日的價格變動
昨日交易量
NT$17,440,353
Victoria VR 歷史價格
七日低點/七日高點

NT$0.2615 /

NT$0.3525

30日低點/30日高點

NT$0.204 /

NT$0.4058

90日低點/90日高點

NT$0.1401 /

NT$0.5356

52週低點/ 52週高點

NT$0.1401 /

NT$7.8307

歷史最高價

Dec 02, 2021 (a year ago)

NT$21.60

歷史最低價

Jan 05, 2023 (3 months ago)

NT$0.1401

Victoria VR投資報酬率
Victoria VR 供給量

| | |
| --- | --- |
| 流通供給量 | 1,136,017,654 VR |
| 總供給量 | 16,800,000,000 VR |
| 最大供給量 | 16,800,000,000 VR |
VR 即時價格資訊
Victoria VR 今日價格 為 NT$0.269872 TWD ,24 小時交易量為 NT$17,421,654 TWD 。 VR 到 TWD 價格為即時更新。 Victoria VR 在過去 24 小時內下跌了 4.17 。 目前在 CoinMarketCap 的排名為 #805,市值為 NT$306,579,814 TWD 。 流通供給量為 1,136,017,654 VR 單位 與最大流通供給量為16,800,000,000 VR 單位。
交易 Victoria VR 的最大交易所目前為 BitMart, KuCoin, Gate.io, Huobi, 與 。 您可以在我們的 查看其它交易所。
To find out even more about this project, check out our deep dive of Victoria.
What Is Victoria VR (VR)?
Victoria VR is a Blockchain-based MMORPG in Virtual Reality with Realistic Graphics built on Unreal Engine, created and owned by its users. The whole world is built to be a universal platform for all virtual realities, games, and decentralized applications, collectively creating a Metaverse — a shared virtual realm, the 3D internet. In the Victoria VR World, there will be games, quests, never-ending adventure, virtual galleries, and The Big Market VR where you can exchange NFT's in 3D! In addition, users will be rewarded for each of their activities in the VR world.
Victoria VR Tokens (VR) are the native utility tokens and will be the only acceptable currency in the Victoria VR world. The use cases of tokens are: * Staking * DAO * Buying VR Lands * Buying all assets (items, buildings, resources, wearables, services, tickets, courses, art) * Buying modificatory that generate you passive income * Advertisements * Transport * Leasing * And other Extras
An Economy Of Its Own Victoria VR will become a self-sustaining economy. Traditional businesses will establish locations for themselves in Victoria VR, where they will be able to sell and promote their digital and real-world goods and services. They will enable the creation of new business models and a new breed of digital entrepreneurs, removing the barriers for them to provide innovative goods and services to the global Victoria VR community. Victoria VR World will be the place where people will come to work, learn rest and play.
DAO The DAO is a decentralised autonomous organisation that will control Victoria VR World through votes. Therefore, everyone can help decide the future of Victoria VR. All owners of VR tokens and VR lands, will be a part of the DAO and have the right to participate in any vote on the functioning of the Victoria VR. Our Vision is for Victoria VR to be a fully operational world that will grow and evolve without any dependence on its original creators.
A Revolution In NFT's Users will be able to easily create their own NFT's and will be able to get NFT's that have a functional use beyond decorative that can: • Give you real superpowers such as flying or invisibility • Produce VR tokens or even more NFT's
The Big Market VR Victoria VR will take the trading of NFT's to the next level with The Big Market VR - creating an NFT paradise for creators, collectors and traders. The Big Market VR is a decentralized marketplace operating on smart contracts. Users will be able to trade literally anything and everything even new items which can be directly created in The Big Market VR and which have never been offered before. Facilitating the trade of goods and services, users can create and join auctions, with items available to be tested and inspected in detail before purchase.
Who Are the Founders of Victoria VR?
Victoria VR was founded by CEO Ondřej Dobruský and COO Adam Bém. Ondřej Dobruský is a technological expert with over 16 years of experience inventing new technologies, solutions and their application. Experienced with over 11 years of leadership and dream team assembling. Gaming and Virtual Reality enthusiast and developer since 2010 and Game Architect since 2018. Adam Bém is a tech entrepreneur, problem solver, team leader, Blockchain expert and Virtual Reality propagator. Has over 5 years experience with project and team leadership, project planning, strategic planning, project presentation and blockchain technology. Successfully led 2 technological projects with automated trading algorithm development and cyber security emergency team.
What Makes Victoria VR Unique
• Unrivalled Graphics – we will provide realistic graphics rendered with the latest Unreal Engine, giving the ultimate VR experience. A unique solution to create special effects. • Tokenomics - PLAY TO EARN – a never-ending motivating economy that rewards active users and stakers. • The Quests System – users are motivated to return to Victoria VR. Fully algorithmical, so Victoria VR will continue to live on without the original creators. • New Combat System – Revolutionary combat system in virtual reality. • NFT Revolution – users can Create, Modify and Combine NFT's. Creators can showcase and sell digital artwork in the NFT Gallery. NFT's can be securely traded in The Big Market VR. • Future Proofed – the Victoria VR World server solution is fully upgradable and scalable. The DAO gives control of the future evolution of Victoria VR to the people who create and play in this virtual space, its users, who will be in control of the policies that determine how the world behaves. • Largest Number Of Use-Cases – appeals to a wide audience of business and leisure users. Commercial Partnerships, Entertainment, New Business Models. • Timing – learning from the mistakes of others. Appropriate selection of more mature and upgradeable technologies.
VR價格相關數據
Victoria VR 今天的價格
Victoria VR價格
NT$0.2699
價格變化

24小時

-NT$0.0119

24小時低點/ 24小時高點

NT$0.2615 /

NT$0.2819

交易量

24小時

NT$17,421,654

數量/市值
0.05683
市場佔有率
無數據
市場排名
#805
Victoria VR市值

| | |
| --- | --- |
| 市值 | NT$306,579,814 |
| 完全稀釋後市值 | NT$4,533,856,360 |
Victoria VR 昨天的價格
昨日低點/高點

NT$0.2615 /

NT$0.2879

昨日開盤價 / 收盤價

NT$0.2877 /

NT$0.2714

昨日的價格變動
昨日交易量
NT$17,440,353
Victoria VR 歷史價格
七日低點/七日高點

NT$0.2615 /

NT$0.3525

30日低點/30日高點

NT$0.204 /

NT$0.4058

90日低點/90日高點

NT$0.1401 /

NT$0.5356

52週低點/ 52週高點

NT$0.1401 /

NT$7.8307

歷史最高價

Dec 02, 2021 (a year ago)

NT$21.60

歷史最低價

Jan 05, 2023 (3 months ago)

NT$0.1401

Victoria VR投資報酬率
Victoria VR 供給量

| | |
| --- | --- |
| 流通供給量 | 1,136,017,654 VR |
| 總供給量 | 16,800,000,000 VR |
| 最大供給量 | 16,800,000,000 VR |