Super FlokiSLOKI
Rank # -
Token
On 14,515 watchlists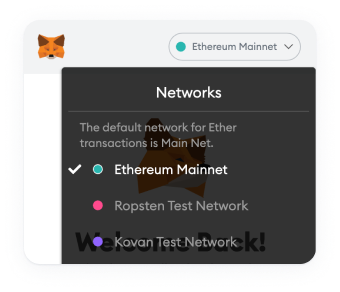 Please change the wallet network
Change the wallet network in the MetaMask Application to add this contract.
SLOKI Price Live Data
What Is Super Floki (SLOKI)?
Super Floki (SLOKI) is a dog-themed meme cryptocurrency token on the Binance Smart Chain (BSC), comprising auto boost mechanisms. Elon Musk, CEO of Tesla, introduced the arrival of his new Shiba Inu puppy to his 60 million followers, tweeting that "Floki has arrived." Inevitably, that caused related meme crypto tokens, including SLOKI, to spike. SLOKI gained over 150%, while other coins like Shiba Floki surged by an astonishing 950%. Floki Inu rose by 59% and Floki Shiba by over 23%, all within 24 hours of the tweet.
Super Floki claims to be "named by Elon Musk," and that is a result of his tweet on June 25, 2021, where he tweeted that "My Shiba Inu will be named Floki." This caused a surge in Floki-named meme tokens, adding onto an already-large list of Shiba Inu dog-themed cryptocurrencies, like the popular Dogecoin (DOGE) and Shiba Inu (SHIB).
Super Floki features an variable auto-boost protocol that will adjust buybacks based on transaction volumes every 24 hours. The Super Floki team claims this maintains stability and is a "one of a kind function which is more powerful than just a standard buyback system." The tokens also feature hyper-deflationary and charitable benefits.
Super Floki is currently somewhere between phase one and two of its roadmap, where it has successfully set up itself on social media, listings and exchange platforms. In the works now are a Super Floki swap, Super Floki wallet and Super Floki decentralized finance (DeFi) apps for both android and iOS. In 2022, the future roadmap of Super Floki is looking to take on establishing a Super Floki exchange and Super Floki blockchain.
Who Are the Founders of Super Floki (SLOKI)?
The team behind Super Floki is a diverse one comprising executives from all backgrounds: entrepreneurs, DApp developers, marketers, charitable leaders and financial experts. The team's diverse mix is aimed at being what they call the perfect mix of business and charity.
What Makes Super Floki (SLOKI) Unique?
Super Floki is unique in that it claims to be the first token that has both hyper deflationary and variable auto boost elements, allowing it to follow every sale with an adjusted buyback to minimise large selloffs.
Super Floki claims that the buyback system is unique compared to ordinary systems, where the auto boost protocol is built on a mathematical algorithm, which automatically adjusts based on transaction volumes over the past 24 hours to maintain stability.
Related Pages
Take a deep dive into Elon Musk's opinion on Dogecoin.
Find out why Floki Inu shot up in price.
Learn more about Shiba Inu Price History and another meme token — Baby Shiba Inu.
What is web 3.0? Click here and find out.
Visit CoinMarketCap Alexandria to learn everything you need to know about cryptocurrency and more.
How Many Super Floki (SLOKI) Coins are There in Circulation?
There are a total of a quadrillion Super Floki coins available in total. The team has optimised for maximum efficiency in token distribution. For the tokens, 80% will be distributed to the liquidity pool and 20% will be burned.
A portion of sales will also be distributed to charities, where decisions will be made in the near future by the team, either by joint decision or by a vote.
Token sales are broken down as follows: purchase fees are worth 12%, of which 2% goes to reflection to the holder, 4% goes to marketing, development and charity and 6% goes to the buyback fund.
As for the sale fees of 18%, 7% goes to the reflection of the holder, 4% to marketing, development and charity and 7% to the buyback fund.
How Is the Super Floki (SLOKI) Network Secured?
SLOKI is a BEP-20 token on the Binance Smart Chain (BSC). BSC is a proof-of-stake blockchain, where 21 validators are elected every 24 hours to validate transactions and maintain blockchain security.
Can Super Floki (SLOKI) Coin Hit $0.01?
SLOKI's diluted market cap is $983,584, and 24-hour trading volume is $18,844, as of mid-September 2021. After Elon Musk's tweet sent SLOKI price to a high of $0.00000000004, it has been on a downtrend since.
To reach $0.01 would imply an over 2000X price increase from the all-time high. While this is not entirely extraordinary in the crypto space, it is rare, especially with the number of similar Floki-themed crypto tokens. This would greatly depend on the project team reaching its objectives and the strong support of the community backing it, especially for meme tokens.
Where Can You Buy Super Floki (SLOKI)?
SLOKI is listed on PancakeSwap (V2).
Cryptocurrency newbie? You can read more about how to enter the market and how to buy BTC, SLOKI or any other token on CoinMarketCap's education portal — Alexandria.
Here are some other articles that you may be interested in: