RAMP DeFi has been rebranded into LeverFi, with LEVER as the new token ticker. Find more details in their announcement.

LeverFi

LEVER
ランキング順位 551
トークン
On 5,628 watchlists
LeverFi 価格 (LEVER)
0.00000009232 BTC0.47%
0.00000137 ETH0.64%

  LeverFi LEVER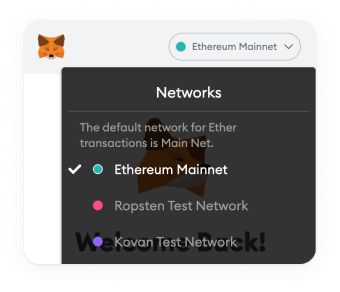 ウォレットネットワークを変更してください
本コントラクトを追加するには、MetaMaskアプリでウォレットネットワークを変更してください
LeverFi対JPYチャート
Loading Data
Please wait, we are loading chart data
LEVER価格統計
LeverFi 今日の価格
LeverFi 価格
¥0.2576
価格推移

24時間

¥0.002877

24H最低/24H最高

¥0.2518 /

¥0.2612

取引高

24時間

¥499,865,390.26

取引高/時価総額残高
0.1502
市場占有率
データなし
市場ランキング
#551
LeverFi時価総額

| | |
| --- | --- |
| 時価総額 | ¥3,327,762,943.83 |
| 希薄後時価総額 | ¥9,014,575,218.52 |
LeverFi 昨日の価格
昨日の最低/最高

¥0.2538 /

¥0.2614

昨日の始値/終値

¥0.2602 /

¥0.2542

昨日の変動
昨日のボリューム
¥444,051,165.35
LeverFi 価格履歴
7日間最低/7日間最高

¥0.2492 /

¥0.2915

30日間最低/30日間最高

¥0.2485 /

¥0.4215

90日間最低/90日間最高

¥0.1737 /

¥0.7741

52週最低/52週最高

¥0.1737 /

¥0.7741

過去最高値

Jul 16, 2022 (3 months ago)

¥0.7741

過去最低値

Jul 13, 2022 (3 months ago)

¥0.1737

LeverFi ROI
データなし
LeverFi 供給

| | |
| --- | --- |
| 循環サプライ | 12,920,376,191 LEVER |
| 総合サプライ | 35,000,000,000 LEVER |
| 最大供給 | 35,000,000,000 LEVER |
LEVER 価格の生配信データ
LeverFi 本日の価格 は、¥0.257461 JPYです。24時間の取引ボリュームは ¥499,675,313 JPYです。 弊社ではLEVERからJPYへの価格はリアルタイムで更新されています。 LeverFiは過去24時間で1.04%増加しています。 現在のCoinMarketCapランキングは#551位で、時価総額はです。 コインの循環供給量は12,920,376,191 LEVERです と最大最大供給量35,000,000,000 LEVERコイン。
現在LeverFi取引の上位取引所はBinance, XT.COM, Phemex, MEXC, 、および です。 弊社の で他の取引所を探すことも可能です。
What Is LeverFI?
LeverFi, formerly known as RAMP DEFI, is a decentralized leverage trading platform. In March of 2022, the team behind RAMP DEFI rebranded their company to adjust to the increasingly uncertain DeFi market. The rebrand aims to tackle issues within the current DeFi market such as a lack of sustainable TVL and utility.
The team behind LeverFi hopes to create a product that provides value by allowing users to trade and yield farm at the same time . Lenders deposit funds into lending pools and earn an interest from traders who borrow to leverage trade up to 10X. Any liquidity from lenders that are not used would be deposited into other DeFi protocols to generate more yield.
LeverFi aims to serve as a bridge for Ethereum and EVM-compatible chains like BNB Chain, Avalanche, Polygon, Arbitrum, Optimism and more.
Who Are the Founders of LeverFi?
The Singapore-based RAMP DEFI project was founded in 2019 by Lawrence Lim and Loh Zheng Rong. Together, they re-branded the platform and launched LeverFi 3 years later. Lawrence Lim, the co-founder, began his career in 2012 in the traditional finance world. He worked in private banking and corporate mergers and acquisitions before transitioning into crypto with IOST, a blockchain network.
Loh Zheng Rong, the co-founder and marketing lead of the project, is a graduate of the Singapore Management University with a B.B.A in Finance Wealth Management. He co-founded NOX (a blockchain infrastructure company) in 2018 and previously served as the managing partner at Merkle Ventures.
What Makes LeverFi Unique?
The primary case for LeverFi is to establish a unique solution for traders by integrating trading and farming into a single platform.
Users can deposit collateral as single assets, such as Bitcoin, Ethereum, Curve liquidity provider tokens (LP) and Uniswap LP, and then unify their collateral in order to trade with larger positions.
The platform also supports users who partake in pair trading or hedging with leverage, while also allowing users to utilize the platform in conjunction with DEX/CEX derivatives.
LeverFi charges trade fees of 1% for every trade. Furthermore, LeverFi routes trade to pre-existing DeFi protocols and decentralized exchanges. For instance, when a user longs an asset on the platform, the asset is bought on a liquid secondary market via DEXs. LeverFi does not act as a counterparty to their users, and hence claims that it does not engage in "player versus player" or PvP behavior as it is a conflict of interest.
Related Pages:
Learn more about what leverage trading is and how to use it.
Read more about Aave — one of the top DeFi lending protocols.
Find out more about UniSwap — the leading DEX that pioneered the AMM model.
Interested in deeper analysis and industry leading reports? Check out CMC Research.
New to this space and want to learn more? Visit CMC Alexandria, our educational portal.
How Many LEVER Coins Are There in Circulation?
The LEVER token is a governance token. LeverFi has a maximum supply of 35 billion tokens. Users can participate in governance of the protocol if they lock up LEVER for a period of 6 months to 48 months. Each token represents one vote and allows users to oversee issues regarding the addition or removal of collateral, lending pools, tradable assets and so forth.
How Is the LEVER Network Secured?
LeverFi is an Ethereum-based platform. Ethereum is secured by the Ethash proof-of-work (PoW) consensus mechanism. However, it has been announced that the Ethereum Merge is likely to occur on Sept. 19, 2022. This would see Ethereum transition to a more energy efficient proof-of-stake (PoS) consensus mechanism.
When Will LEVER Trading Begin?
The tokenswap between LeverFI and RAMP was projected to begin in June 2022 which means that at the time of writing in early August 2022, trading has already started.
Can LEVER Hit $1?
Four days after the Lever token was launched, the token traded at an all-time-high (ATH) of $0.0053. However, since then, the token has experienced a decline in value, despite witnessing a 15% spike in price following a Binance AMA promotion at the end of July 2022. If LeverFi delivers on its roadmap and continues to attract users to its platform, the protocol rewards would accrue to the LEVER token, likely making it an attractive holding. On the other hand, due to the large circulating supply, one could make the case that LeverFi will not likely hit $1.
Where Can You Buy LEVER?
You can buy LEVER on any of the leading centralized exchanges such as Binance, Gate.io, MEXC, Tokocrypto, Bitrue, Pionex, BKEX, Mandala Exchange, Hotcoin Global, BingX and CoinEx.
LEVER価格統計
LeverFi 今日の価格
LeverFi 価格
¥0.2576
価格推移

24時間

¥0.002877

24H最低/24H最高

¥0.2518 /

¥0.2612

取引高

24時間

¥499,865,390.26

取引高/時価総額残高
0.1502
市場占有率
データなし
市場ランキング
#551
LeverFi時価総額

| | |
| --- | --- |
| 時価総額 | ¥3,327,762,943.83 |
| 希薄後時価総額 | ¥9,014,575,218.52 |
LeverFi 昨日の価格
昨日の最低/最高

¥0.2538 /

¥0.2614

昨日の始値/終値

¥0.2602 /

¥0.2542

昨日の変動
昨日のボリューム
¥444,051,165.35
LeverFi 価格履歴
7日間最低/7日間最高

¥0.2492 /

¥0.2915

30日間最低/30日間最高

¥0.2485 /

¥0.4215

90日間最低/90日間最高

¥0.1737 /

¥0.7741

52週最低/52週最高

¥0.1737 /

¥0.7741

過去最高値

Jul 16, 2022 (3 months ago)

¥0.7741

過去最低値

Jul 13, 2022 (3 months ago)

¥0.1737

LeverFi ROI
データなし
LeverFi 供給

| | |
| --- | --- |
| 循環サプライ | 12,920,376,191 LEVER |
| 総合サプライ | 35,000,000,000 LEVER |
| 最大供給 | 35,000,000,000 LEVER |