Valkyrio

VALK
Rank # -
Token
On 0 watchlists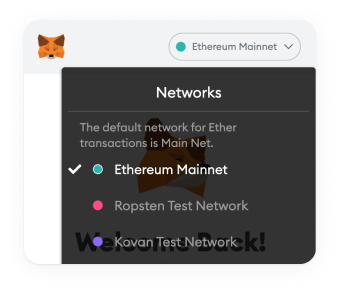 Please change the wallet network
Change the wallet network in the MetaMask Application to add this contract.

CertiK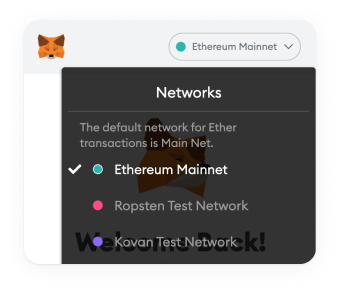 Please change the wallet network
Change the wallet network in the MetaMask Application to add this contract.

CertiK

VALK Price Live Data
"## What Is Valkyrio (VALK)?
Valkyrio (VALR) is an ""enjoy & earn"" blockchain-based game inspired by the manga called ""Shuumatsu no Valkyrie"". In this universe, humans have been labeled irredeemable and ordered extinct. However, humanity has one last chance to reverse this fate and prove their worth. In Valkyrio, gamers embark on an important journey. As representatives for humanity, gamers can help save the world by taking part in the battle of Ragnarok. The tournament is a deadly duel: 13 famous people against the 13 most powerful gods in a series of one-on-one battles for the future of humanity.
Valkyrio players can recruit fighters, forge weapons, slay monsters, challenge almighty gods, and engage in fateful battles. The intention of the creators is to provide unique characters and weapons so that users can earn an unforgettable gaming experience, as well as receive rewards as they play.
Each participant can contribute to the writing of their storyline and earn passive income while playing. Moreover, the Valkyrio universe lures blockchain users with its valuable digital assets - NFTs, each of which is unique, rare and has its own advantages.
Who Are the Founders of Valkyrio?
Valkyrio is a Binance Smart Chain-based RPG that was launched in Q3 2021. The developers work anonymously, but they actively maintain their Telegram channel and Twitter account. Plus, the project roadmap contains the names and positions of the team, among them: Jack Pham (PR & Marketing Team Leader), Dustin Wu (FrontEnd & Dapp Dev Team Leader), Leo Ly (Community Team Leader), Edward Le (Design Team Leader), Miley Vu (Community Team), Sa Pham (Infrastructure Team Leader), and Wuang Wu (Blockchain Team Leader).
What Makes Valkyrio Unique?
The creators of Valkyrio offer the enjoy-and-earn concept instead of the traditional play-to-earn model, creating a balance between playing and earning. The developers tried to equalize two main principles: creating a captivating, enjoyable gaming environment and providing passive income to all users of the platform.
Another advantage is Sustainable Assets: in the Valkyrio universe all NFTs are rare and unique digital assets that can be purchased on the NFT marketplaces.
Thus, key features include:
Enjoy & Earn. The gameplay starts with daily training of characters (fighters), battles with monsters, increasing the strength of hired fighters and upgrading their level. Valkyrio rewards those who join the game, as well as those who invest their time and funds.
Token stability. Utilizing a dual token system, Valkyrie boasts strong tokenomic stability. The VALK and YRIO dual token system acts as the driving force behind the Valkyrio world. The VALK token presents a way to join the community while the YRIO token functions as the in-game reward currency.
Marketplace. Players can trade both their fighters and assets (weapons, outfit, valkyrie's blessing) on ​​the marketplace.
Game events. There are three types of events on the platform, among them:
GODs challenge. Players can participate in the Ragnarok battle and, if victorious, receive a reward in the form of VALK & BNB tokens. The event is held every week.
PvP leaderboard ranking competition. Players who have PvP matches can compete for rewards. These kinds of events are held every week.
Games in-game. In the near future, players will have the opportunity to become an in-game landlord to participate in a series of mini-games (for example, planting, fishing, mining). Participation in these mini-games can lead to a number of rewards. Moreover, owning land can grant characters bonus abilities that can later be traded in the marketplace.
Related Pages:
Read about EpicHero 3D NFT (EPICHERO) and Mist (MIST).
Learn more about other popular NFT games with huge potential here.
What is Play2Earn (Play-to-Earn)? Find out with the CMC glossary.
Take a deep dive into the use of non-fungible tokens (NFTs) in gaming with Seascape.
Check out Binance Smart Chain (BSC) - the blockchain that hosts Valkyrio (VALR).
How Many Valkyrio (VALK) Coins Are There in Circulation?
Valkyrio (VALK) is a BEP-20 token built on Binance Smart Chain (BSC) with a limited supply of 100,000,000 coins. The token allocation is as follows:
Strategic Sale - 1.5% (1,500,000 VALK);
IDO Sale - 33% (33,000,000 VALK);
Liquidity Pool (locked for 12 months) - 11.5% (11,500,000 VALK);
Reward Pool - 39% (39,000,000 VALK);
Team - 7.5% (7,500,000 VALK);
Airdrop - 2.5% (2,500,000 VALK);
Marketing - 5% (5,000,000 VALK).
The VALK token is used for in-game transactions, recruiting fighters, forging weapons, staking, and for participating in events of the Valkyrio world.
As for YRIO, it's a BEP-20 token with an unlimited supply, which can be earned by winning in-game combat, staking VALK, or received as an event reward. YRIO is used for NFT upgrades, for the mini-game series, and for Valkyrio in-game events.
How Is the Valkyrio Network Secured?
Valkyrio (VALK) has been audited by Solid Group - a blockchain consulting and auditing service provider founded by a group of cybersecurity experts. With a passion for the cryptocurrency world, Solid Group cooperates with leading projects of the crypto industry. The company is well-known and in high demand due to their innovative thinking, years of experience and well-deserved authority in the community.
Valkyrio teamed up with Solid Group to secure the liquidity listing, while Solid Group secured TGE with Solid Group Bot Protection, providing the Valkyrio ecosystem with an impartial environment.
Where Can You Buy Valkyrio (VALK)?
As of November 2021, Valkyrio (VALK) is available on cryptocurrency exchanges such as PancakeSwap (V2), LBank, ZT, and AOFEX.
Want to keep track of VALK prices live? Install the CMC mobile app.
For updates on other projects, visit the CMC blog.
Brush up on your crypto knowledge - check out CMC Alexandria.
Here's the top NFT games in 2021. "