Utrust

UTK
ランキング順位 376
トークン
On 68,714 watchlists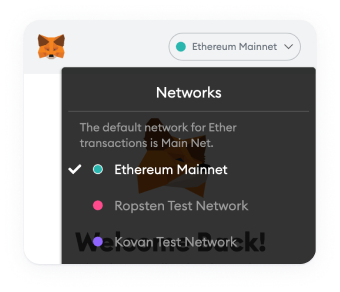 ウォレットネットワークを変更してください
本コントラクトを追加するには、MetaMaskアプリでウォレットネットワークを変更してください
Utrust 価格 (UTK)
0.000005088 BTC8.63%
0.00007071 ETH8.50%

  Utrust UTK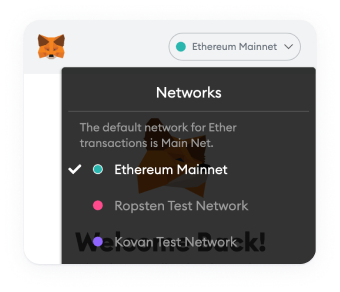 ウォレットネットワークを変更してください
本コントラクトを追加するには、MetaMaskアプリでウォレットネットワークを変更してください
Utrust対JPYチャート
読み込み中...
Please wait, we are loading chart data
UTK価格統計
Utrust 今日の価格
Utrust 価格
¥15.34
価格推移

24時間

+¥1.04

24H最低/24H最高

¥14.34 /

¥17.96

取引高

24時間

¥6,318,331,482

取引高/時価総額残高
0.8239
市場占有率

0.01%

市場ランキング
#376
Utrust時価総額

| | |
| --- | --- |
| 時価総額 | ¥7,669,220,000 |
| 希薄後時価総額 | ¥7,669,220,000 |
Utrust 昨日の価格

| | |
| --- | --- |
| 昨日の最低/最高 | データなし |
| 昨日の始値/終値 | データなし |
| 昨日の変動 | データなし |
| 昨日のボリューム | データなし |
Utrust 価格履歴
7日間最低/7日間最高

¥12.78 /

¥16.11

30日間最低/30日間最高

¥10.38 /

¥17.96

90日間最低/90日間最高

¥9.62 /

¥17.96

52週最低/52週最高

¥9.62 /

¥49.39

過去最高値

Aug 13, 2021 (a year ago)

¥196.24

過去最低値

Mar 16, 2020 (3 years ago)

¥0.714

Utrust ROI
Utrust 供給

| | |
| --- | --- |
| 循環サプライ | 500,000,000 UTK |
| 総合サプライ | 500,000,000 UTK |
| 最大供給 | 500,000,000 UTK |
UTK 価格の生配信データ
Utrust 本日の価格 は、¥15.34 JPYです。24時間の取引ボリュームは ¥6,318,331,482 JPYです。 弊社ではUTKからJPYへの価格はリアルタイムで更新されています。 Utrustは過去24時間で7.15%増加しています。 現在のCoinMarketCapランキングは#376位で、時価総額はです。 コインの循環供給量は500,000,000 UTKです と最大最大供給量500,000,000 UTKコイン。
現在Utrust取引の上位取引所はBinance, OKX, BingX, Bitrue, 、および です。 弊社の で他の取引所を探すことも可能です。
What Is Utrust (UTK)?
Utrust (UTK) was designed to provide a solution to the problems resulting in low usability of cryptocurrency as means of payment, particularly the underdeveloped transactional security of payment platforms and relatively high fees.
The main goal of the platform is to build a system that will enable fast and seamless crypto transactions at lower fees, therefore allowing merchants to reach a large audience of crypto holders.
The platform allows buyers to make secure purchases while also offering an option for refunds and protecting sellers from the high volatility of the crypto market.
Utrust aims to create a more reliable payments platform by combining the best features of blockchain and traditional fiat systems.
Who Are the Founders of Utrust?
Nuno Correia is a co-founder of Utrust and a chairman of its board of directors. Correia has worked in the cryptocurrency industry since 2011, having founded various B2C businesses. He has a background in marketing and law.
Roberto Machado is a co-founder, board member and CPO of Utrust. Prior to Utrust, Machado has worked with international companies, such as Uphold, AT&T, and Airtel.
Filipe Castro is a co-founder, board member and CCO of Utrust. Castro has a computer science degree from the University of Porto. Before Utrust, he was involved in developing software-related solutions.
What Makes Utrust Unique?
One of the most severe problems of cryptocurrency is price volatility. Utrust aims to protect both buyers and sellers from its effects by shielding the sellers against market volatility and providing the buyers with a refund option.
Until a purchased product is received by the buyer, Utrust secures the transaction, acting as a mediator and ensuring the success of the transaction.
Cryptocurrency users tend to make use of more than one wallet and exchange for managing their crypto assets. Utrust aims to reduce this complexity by introducing its own native wallet that allows users to make fast and secure transactions. This mobile wallet supports both on- and off-chain payments. Furthermore, it allows users to convert cryptocurrencies to fiat to help offset price volatility.
How Many Utrust (UTK) Coins Are There in Circulation?
Out of the maximum supply of 500 million UTK, 450 million coins are in circulation as of February 2021. The remaining 50 million coins have been locked until 2022 in order to reduce the impacts of inflation and price growth.
About 2.35% of the circulating supply, or 10,591,181 UTK, is available on order books for purchase.
UTK is based on the Ethereum blockchain. Therefore, to store and receive UTK, a user needs to have an ETH address.
Related Pages:
Read more about Monero.
Find out more about Neo.
Learn more about proof-of-stake.
Have a look at the CoinMarketCap blog.
How Is Utrust Network Secured?
Utrust is an ERC20-based token and is thus secured by the underlying network of the Ethereum blockchain.
Utrust is also in partnership with Pundi X, which makes use of the XPOS technology to enhance customer security.
Where Can You Buy Utrust (UTK)?
UTK token is supported by many major crypto exchanges, such as:
Click here to learn how to buy Bitcoin with CoinMarketCap's own guide.
UTK価格統計
Utrust 今日の価格
Utrust 価格
¥15.34
価格推移

24時間

+¥1.04

24H最低/24H最高

¥14.34 /

¥17.96

取引高

24時間

¥6,318,331,482

取引高/時価総額残高
0.8239
市場占有率

0.01%

市場ランキング
#376
Utrust時価総額

| | |
| --- | --- |
| 時価総額 | ¥7,669,220,000 |
| 希薄後時価総額 | ¥7,669,220,000 |
Utrust 昨日の価格

| | |
| --- | --- |
| 昨日の最低/最高 | データなし |
| 昨日の始値/終値 | データなし |
| 昨日の変動 | データなし |
| 昨日のボリューム | データなし |
Utrust 価格履歴
7日間最低/7日間最高

¥12.78 /

¥16.11

30日間最低/30日間最高

¥10.38 /

¥17.96

90日間最低/90日間最高

¥9.62 /

¥17.96

52週最低/52週最高

¥9.62 /

¥49.39

過去最高値

Aug 13, 2021 (a year ago)

¥196.24

過去最低値

Mar 16, 2020 (3 years ago)

¥0.714

Utrust ROI
Utrust 供給

| | |
| --- | --- |
| 循環サプライ | 500,000,000 UTK |
| 総合サプライ | 500,000,000 UTK |
| 最大供給 | 500,000,000 UTK |