Jan2022: We have received multiple reports that their website and socials are not working. Kindly DYOR!

Xfinance

XFI
Rank # -
Token
On 6,132 watchlists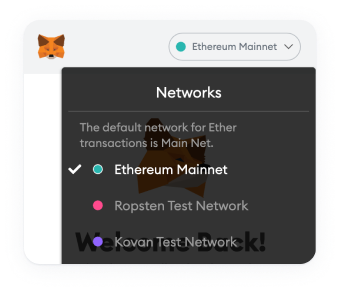 Please change the wallet network
Change the wallet network in the MetaMask Application to add this contract.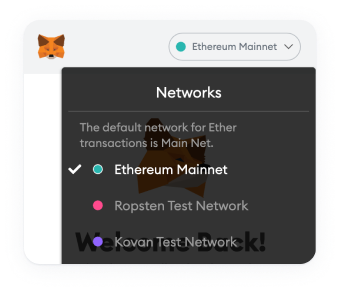 Please change the wallet network
Change the wallet network in the MetaMask Application to add this contract.
XFI Price Live Data
What Is Xfinance Coin (XFI)?
Xfinance (XFI) is full-stack decentralized finance (DeFi) protocol that revolutionizes the sector's existing functionalities tied to liquidity pools, market-making and trading.
The XFI protocol uses the Ethereum blockchain to power a full-stack product. Therefore, the platform isn't limited to a single product. For example, it's ideal for token swaps, leverage trading, and trading of non-fungible tokens (NFTs).
The DeFi protocol has a mobile app that lowers barriers to access DeFi products, requiring only a smartphone and a stable internet connection. A new version of Xfinance was released at the end of August 2020.
Who Are the Founders of Xfinance?
Apart from a line on its Medium page description stating that it is "built by NowEx.io," there is no detailed information on the project's team members. However, it has struck partnerships with notable platforms such as LID (Liquidity Dividends Protocol), which offers high-end solutions in providing liquidity on DeFi networks, and DEX Tools, which focuses on improving users' experience of crypto trading platforms.
Additionally, the protocol has links with NowEx, a derivatives exchange.
What Makes Xfinance Unique?
Xfinance claims to bring a new dimension to the Ethereum DeFi industry as a full-stack network that is not limited to only one product, which opens it up to many more use cases in the ecosystem.
For instance, the network supports NFT trading through its xNFT feature. In addition, its xPerp offering allows the trading of perpetual contracts. XSwap is another Xfinance product handling automatic market-making (AMM).
The protocol's use of transaction fees from its various products is among the few firsts in the DeFi space. Transaction fees from the xNFT and xPerp features go to buying back and burning the platform's native currency, XFI.
Xfinance supports many coins and rewards both parties interacting with liquidity pools, i.e., borrowers and lenders.
The Xfinance mobile application makes it easy for anyone to interact with the DeFi ecosystem. The protocol's revenues come from fees charged on different products such as XSwap and activities such as staking and unstaking. The protocol also aims to unlock the full value of the Xfinance ecosystem by buying back and burning XFI tokens claimed as trading fees.
Finally, the XFI token supply is also fixed, thereby offering a non-inflationary and limited supply of XFI tokens.
What Products and Services Do Xfinance Offer?
xDao: A decentralized community governance platform.
xNFT: Consists of NFT (non-fungible token) trading protocol and asset trading platform where transaction fees are used to buy back and burn XFI.
xPerp: A decentralized AMM (automated market making) perpetual contract exchange, where transaction fees are used to buy back and burn XFI.
xSwap: A decentralized AMM protocol and exchange, with an XSP platform token. xSwap promises a completely fair yield farming where no funds are allocated to developer funds or team shares.
xVault: A decentralized common asset income and yield aggregator vault that automatically moves positions between agreements to help liquidity providers gain the most financial income. XVault withdrawal fees will be used to buy back and burn XFI.
Staking: The protocol offers Incentivized staking that targets long-term holders, with daily staking APR ranging between 0.2% - 0.3%.
Related Pages:
Learn more about Uniswap (UNI).
Learn more about FTX Token (FTT).
Learn more about dYdX.
Check out the CMC blog.
How Many Xfinance Coins (XFI) Are There in Circulation?
The protocol was launched in September 2020 in collaboration with LID to conduct an XFI initial launch presale. The sale involved exchanging the native token for Ethereum (ETH) at a rate of 1 ETH for 3.8 XFI coins when trading on Uniswap.
A 60% allocation of the proceeds went to providing liquidity on Uniswap, while 15% went to buying back and burning the network's base asset. Notably, the buyback option was meant to reduce the supply and boost the value by increasing the coin's demand.
The max supply of the native currency is capped at 50,000. The presale event subtracted 30% (15,000) of the supply. The team accounts for 29% XFI tokens while 21% goes to the ecosystem fund, and 5% was set aside for listing, developments, marketing, and airdrop.
The team's token allocation has a 10-months unlock period where ten percent is unlocked every 30 days.
Xfinance uses the base currency to power a host of services and rewards on the platform. To elaborate, it can be used to pay for transaction charges, receive rewards for liquidity providers, and staking.
Daily staking rewards vary between 0.2% and 0.3%. XFI staking took off in September 2020, and 1,050 XFI coins from the ecosystem fund were marked to provide rewards to stakers. Furthermore, the platform charges a flat rate of 2.5% for every stake or unstake event.
How Is the Xfinance Network Secured?
The protocol runs on the Ethereum blockchain, the second-largest blockchain platform, which currently uses the dual consensus mechanism (proof of work and proof of stake). Furthermore, its native token, XFI, is built using Ethereum's ERC-20 standards. As such, being an Ethereum-based token means that XFinance sits on tried-and-tested technology.
The token can be stored on all major cryptocurrency wallets supporting ERC-20-based currencies. This includes TrustWallet and hardware wallets.
Where Can You Buy Xfinance Coin (XFI)?
XFI is listed on various platforms, including ProBit Exchange, DigiFinex, Bibox, Uniswap, Hotbit and Bilaxy. Its major pairs include ETH, Tether (USDT), Wrapped Ethereum (WETH) and Bitcoin (BTC). For more information on getting started with buying cryptocurrencies, click here.