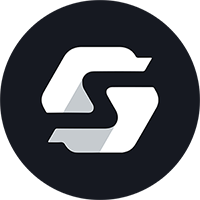 SWAPP Protocol

SWAPP Protocol

price

 
Circulating supply

 

0 SWAPP

Max. supply

 

761,000,000 SWAPP
SWAPP Protocol community
About SWAPP Protocol
What Is MultiChain SWAPP Protocol (SWAPP)?
SWAPP is democratizing the data industry, putting the power over consumer data where it belongs: In the hands of each individual consumer. Powering this newly decentralized data industry is our blockchain-driven infrastructure which is open to users ranging in size from individual consumers up to institutional players. As millions of consumers begin capitalizing on their own data monetization, this puts upward pressure on the price of each compensation token rewarded. Token holders will also benefit from the optional liquidity pools structured to pay reward to those who choose to "stake" their SWAPP tokens, with high dividends.
SWAPP Protocol is a MultiChain smart Contract that has been launched on Ethereum (ERC-20) and Binance Smart Chain (BEP-20).
SWAPP is a decentralized, fairly launched, ETH and BNB paired utility token used to both facilitate yield farming rewards in the SWAPP DeFi platform as well as serve as the form of rewards within the SWAPP smartphone app and browser extensions.
The purpose of the SWAPP Token is two-sided (yes, like a coin!)
The DeFi Launch - The initial purpose of SWAPP is to create a thriving DeFi ecosystem consisting of token holders who can participate in various forms of yield farming and who will ultimately become founding users of the forthcoming SWAPP mobile app.·
The SWAPP Mobile App - Upon launch of the subsequent SWAPP mobile app, users will then enjoy powerful, new features including turn-key data monetization and privacy-enhancing capabilities.
How many SWAPP Tokens are there in Circulation (SWAPP)?
Who are the founders of SWAPP Protocol (SWAPP)?
Where Can I buy SWAPP Protocol (SWAPP)?