Noah CoinNOAHP
Rank # -
Coin
On 1,991 watchlists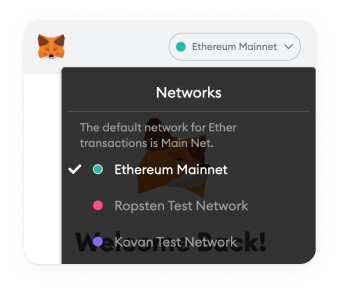 Please change the wallet network
Change the wallet network in the MetaMask Application to add this contract.
NOAHP Price Live Data
What Is Noah Coin (NOAHP)?
Noah Coin is the native token of Noah DeFi City - the first decentralized state built on blockchain which aims to redefine the concept of statehood. Noah Citizens receive a share of the state's income in the form of NOAHP coins, they never pay taxes and have access to popular DeFi solutions.
Noah DeFi City's governance system is fully controlled by its citizens. They decide on its future development through a Voting system, which is available via Noah Custodian Wallet.
Noah DeFi City was founded on 2nd November 2019 at the first congress of Noah Holders. The political system for Noah DeFi City is direct democracy. It has its own blockchain called Noah Blockchain that's based on a Delegated-Proof-of-Stake consensus algorithm. Noah DeFi City will exist in two forms - Digital and Physical.
All processes are regulated through digital voting. The DPoS-based technology grants all participants full transparency on voting. Noah Citizens participate in all political decisions.
Using the NOAHP coin, any member of the Noah community can:
Purchase or upgrade Noah Citizenship

Participate in Voting or Staking

Become a Delegator/Validator

Pay fees within Noah Blockchain

Obtain special Land Shares
As of now, Noah Coin is available on two blockchains: Ethereum (ERC-20) and Noah Blockchain.
Who Are the Founders of Noah DeFi City and Noah coin?
The Noah Project was created by the Noah Foundation in 2017. Initially, its purpose was to create a remittance system for Japanese and Filipino citizens, as well as an independent financial zone in Manilla. At that time, Platinum Software Development Company provided technical support. As the project developed, the Platinum team became the major provider and developer of all the services currently available in the Noah ecosystem.
The concept of Noah DeFi City, including all the products within its ecosystem, was developed by Platinum Software Development Company. This company was founded by Anton Dziatkovskiy and Dan Khomenko back in 2015.
Anton Dzyatkovskii is a blockchain architect and business leader with more than 13 years experience in different positions within the FinTech, Retail and e-Commerce sectors.
Dan Khomenko is a founder of one of the first online blockchain universities - UBAI.com. He has diverse experience throughout multiple industries and in many capacities in Australia.
Platinum Software Development Company has held the title 'World's Top ICO Consulting Company'. It helped to raise $500 million during the ICO boom back in 2017 and has also helped with listings on Binance, Huobi, OKEX and other top exchanges. Its list of clients include: FOXCONN, All Nippon Airways (ANA), MicroMoney, Mindol, Cosplay Token and Z-Pop Dream, among others.
What Makes the Noah Coin Unique?
Noah DeFi City's main business concept - the first decentralized state to exist in both the digital and physical space. The close integration of these two realms provides bonuses and many advantages for Noah citizens.
The digital version of Noah DeFi City will become the foundation for supporting the financial independence of every citizen and also the guarantor of decentralization within the state.
The physical form of Noah DeFi City, in its first stage, will manifest through the purchase of land around the world. It will be a unified ecosystem that will generate stable income streams, eliminate boundaries for Noah citizens and will pave the way for various new opportunities. Once the land is purchased, NOAHP holders will be able to exchange their coins for real plots of land.
As the native token of the ecosystem, NOAHP fuels all its services and helps to provide better conditions for its holders.
Related Pages:
How Many Noah Coins (NOAHP) Are in Circulation?
The Noah Coin itself was launched in 2018. In September 2019, the old version of the NOAH coin was swapped for NOAHP. The total supply of NOAHP is capped at 216,000,000,000 tokens. 114,012,092,115 NOAHP are currently in circulation.
  ## How is the Noah Coin Network Secured?
Being a community-driven project, Noah DeFi City uses a governance system and a set of incentives to secure the network.
The network relies on Delegated-Proof-of-Stake (DPoS) and employs a multi-level, Byzantine Fault Tolerance (BFT) consensus mechanism to balance security with high transaction throughput.
Where Can You Buy Noah Coin (NOAHP)?
Noah City's NOAHP governance token is available for trading on major exchanges against other cryptocurrencies, stablecoins, fiat currencies and more.
These exchanges include BTCNEXT, Uniswap, Cointiger, Coinsbit, 1inch, SushiSwap and Mooniswap.