Kodi

KODI
Rank # -
Token
On 22,104 watchlists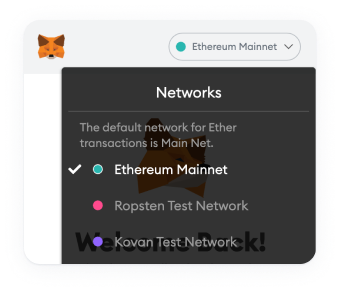 Please change the wallet network
Change the wallet network in the MetaMask Application to add this contract.

CertiK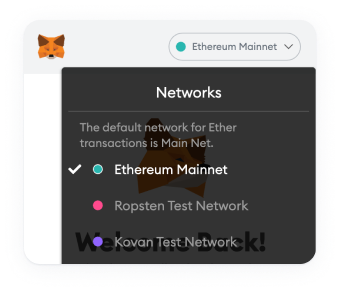 Please change the wallet network
Change the wallet network in the MetaMask Application to add this contract.

CertiK

KODI Price Live Data
To find out even more about this project, check out our deep dive of Kodi.
What Is Kodi Coin (KODI)?
Kodi Coin is a reflection token on BSC representing a crypto-based entertainment network. Kodi states that its mission is to create a one-stop-shop advertisement agency that provides investors with an engaging, informative and entertaining network they can interact with while investing in crypto. The project aims to be the number one place for crypto investors to learn, socialize and enjoy the process of investing in crypto projects. In doing so, Kodi wants to become a driver in promoting a safer economic environment for crypto investors to participate in.
Moreover, Kodi also operates an advertisement and marketing agency called "Pitch," which is a subsidiary of the main project. Through this combination, Kodi has launched the beta version of its entertainment network that operates 24/7 live via YouTube, Discord,and Twitch, offering different programs from crypto education to non-crypto topics.
Who Are the Founders of Kodi Coin?
Kodi Coi lists several people, all of whom are featured with pictures, as working on the project on its website:
Jerry (publicist)
Dez (developer)
Raiden (community engagement)
Dre (public relations)
FT (marketing and design)
DLutz (marketing and design).
Although there is no further information about Kodi's team available, the project appears legitimate and not a rug-pull or an exit scam. The team describes itself as scarred by failed investments in the BSC space, which has led them to start a project of their own that would be founded on total transparency and dedication to its success and longevity.
What Makes Kodi Coin Unique?
Kodi Coin pitches a unique concept that almost no other crypto asset pursues in this form. Its stand-out feature is the entertainment network that has launched in a beta version with its so-called Bear Cave Radio, a show hosted through Telegram and streamed via YouTube, Discord and Twitch with various topics covering crypto and non-crypto issues. Typical programs on the Bear Cave Radio include:
Crypto education
Potential investments and projects
AMAs
Conspiracy theories
Relationship advice
Health and wellness
Sports hour
Games and prizes
Off-the-cuff entertainment
Conspiracy theories,
Only token holders can participate in exclusive services such as games, for which they will be required to hold a certain amount of KODI.
The project also offers an in-built advertising agency called Pitch, which fulfills all the marketing needs of a crypto project. Typical services include custom-designed audio and video commercials, audits and wallet analyses, marketing connections to influencers, and fast-track services to different crypto-related websites. 33% of revenue earned through Pitch goes to the Kodi marketing wallet and 66% is used to purchase KODI to be airdropped to token holders with at least 10 million KODI.
Related Pages:
Check out Audius (AUDIO) — a decentralized music network.
Check out Steem (STEEM) — a community-focused blockchain.
Check out our deep dive into Kodi.
Get the latest crypto news and trading insights with CoinMarketCap Alexandria.
How Many Kodi Coin (KODI) Coins Are There in Circulation?
Kodi Coin uses a static rewards system with each transaction taxed at 11% according to the following distribution:
3% are returned in BNB to token holders with a minimum of 5 million KODI;
3% are returned in BNB to the marketing wallet;
2% buyback tax is returned in BNB to the buyback wallet;
2% goes to the developers;
1% is redistributed in BNB to the liquidity pool.
Sell transactions incur an additional 1%, which goes to the liquidity pool. Furthermore, Kodi Roar is a special feature where the buy tax is reduced to 3% and the sell tax is increased to 25% at random times.
Kodi Roar follows this distribution:
3% buy tax going to the liquidity pool, marketing and developers;
25% sell tax going to the BNB rewards pool (8%), marketing (5%), buyback (5%), liquidity (5%), developers (2%);
After the first hour, sell tax decreases to 18%: BNB rewards pool (5%), marketing (4%), buyback (4%), liquidity (4%), developers (1%);
After the second hour, the sell tax decreases to the baseline of 12 %.
Kodi has a partnership with flooz.trade, allowing investors to purchase its token directly from their credit card.
How Is the Kodi Coin Network Secured?
Kodi has been audited by Certik and found completely secure with no critical errors. Moreover, the team has promised another audit with Brewlabs. Initial token liquidity is locked for a minimum of one year.
Kodi Coin is a multichain project available on Polygon, Fantom, BSC and Ethereum. Initially, the project started on Binance Smart Chain, secured through the proof-of-stake consensus mechanism. 21 validators are elected every 24 hours to validate transactions and maintain blockchain security. These validators have to stake a certain amount of BNB coins with Binance to be eligible.
Can KODI Hit $0.01?
Given its high total supply of 1 billion KODI, the coin would have to do a 100X multiple of its current value to reach one cent. While Kodi Coin has an exciting value proposition, multiplying its price by a factor of 100 seems highly unlikely.
Where Can You Buy Kodi Coin (KODI)?
KODI is available on ZT, PancakeSwap (V2), Hotbit and Decoin.
Our most recent articles about Kodi: