Ethereum Chain TokenECT
Rank # -
Token
On 3,834 watchlists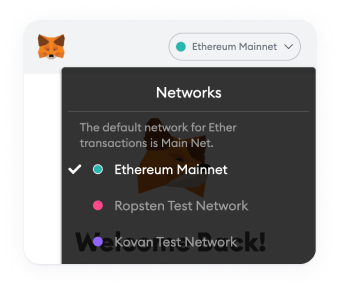 Please change the wallet network
Change the wallet network in the MetaMask Application to add this contract.
ECT Price Live Data
To learn more about this project, check out our deep dive of Ethereum Chain Token.
What Is Ethereum Chain Token (ECT)?
Ethereum Chain Token is a self-proclaimed fair cryptocurrency that wants to create a system where just being a holder yields rewards. In essence, it is a hyper-deflationary coin that aspires to be a store of value. The team claims to have raised $500,000 in funding, which is to be used on a social media campaign to raise awareness among high-profile celebrities. Its roadmap promises exchange listings, charity programs, partnerships and community contests, which are in line with its announced community-driven approach.
Who Are the Founders of Ethereum Chain Token?
The founders of Ethereum Chain Token chose to go down the route of many other hyper-deflationary coins and remain anonymous. The project emphasizes being 100% community-driven and using a fair launch to distribute the tokens. That is underscored by its hold and earn structure that is geared towards returning transaction fees to existing coin holders.
What Makes Ethereum Chain Token Unique?
Ethereum Chain Token follows in the footsteps of similar projects by employing a standard 10% fee for every conducted transaction. 5% of each transaction is distributed to holders, with the other 5% continuously added to the liquidity pool, "creating a steady rising price floor" in the team's words. This mechanism of rewarding holders at the expense of new transactions has been employed by many deflationary token projects similar to Ethereum Chain Token.
Although it does create all the right incentives for holders, its success is dependent on creating a community-driven effort to get enough people to buy the token, something which is easier said than done.
The project's roadmap appears to be fairly standard, with Ethereum Chain Token promising more exchange listings and community contests, as well as partnerships and charity programs. However, no details are given and whether the team will fulfill these promises remains to be seen. This also applies to the promised Ethereum Chain Token Wallet App creation on iOS and Android in Q4 2021, which requires a strong developer effort by the team.
Related Pages:
Check out Ethereum (ETH) — one of the most popular cryptocurrencies on the market.
Check out Ethereum Classic (ETC) — a popular fork of Ethereum.
Read our in-depth article about Ethereum Chain Token
Get the latest crypto news and latest trading insights with the CoinMarketCap blog.
How Many Ethereum Chain Token (ECT) Coins Are There in Circulation?
The total supply of ECT is 100 billion. 20% of that supply is to be burned, with another 30% to be locked as liquidity. The developer wallet holds 25%, which is locked for six months, and the remaining 25% is being used for marketing. It is worth mentioning that Ethereum Chain Token, unlike other deflationary tokens with a similar structure, does not have a limit on how many coins a single wallet can hold or how many coins can be sold at once.
This makes it more whale-friendly than comparable projects, which can be both an advantage and a disadvantage, depending on your investment approach. It should also be mentioned that the developer wallet of the Ethereum Chain Token project is slightly bigger than that of other deflationary projects, implying the community displays a high degree of trust in the project.
How Is the Ethereum Chain Token Network Secured?
The Ethereum Chain Token is an ERC-20 token on Ethereum. The project website does not provide any information regarding a security audit.
ERC-20 is a token standard most new tokens follow when publishing on the Ethereum blockchain. Ethereum is one of the most popular blockchains and the go-to solution for many decentralized applications and ambitious projects like Ethereum Chain Token to launch on. It is secured by a proof-of-work consensus mechanism that requires miners to mine new Ether. A set of decentralized nodes validates transactions and secures the Ethereum blockchain.
When Will Ethereum Chain Token Trading Begin?
Ethereum Chain Token trading began on July 20, 2021. It reached an all-time high on Aug. 1 and has a fully diluted market capitalization of $19 million as of August.
Can Ethereum Chain Token Hit $0.01?
Ethereum Chain Token started with a 100 billion supply of ECT, making a valuation of $0.01 a tough task. However, comparable projects have reached the $1 billion market capitalization that would be necessary to achieve this price, so it isn't out of the question that Ethereum Chain Token achieves something similar.
Where Can You Buy Ethereum Chain Token (ECT)?
ECT is available on Uniswap. If you want to learn more about how to start buying cryptocurrencies, you can read more here in our guide.
Our most recent articles about Ethereum Chain Token: