Change Our WorldCHANGE
Rank # -
Token
On 4,569 watchlists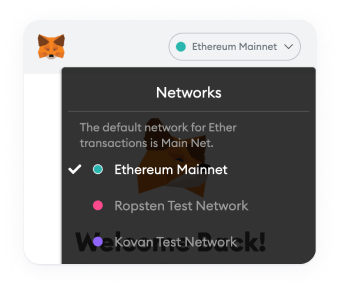 Please change the wallet network
Change the wallet network in the MetaMask Application to add this contract.
CHANGE Price Live Data
It's time for a $CHANGE
We are going to $CHANGE our world. It's an enormous ambition, and we need your help to positively impact as many lives as possible. Together with our partners and community, we can encourage positive action to benefit the lives of vulnerable communities and causes. To motivate benevolent giving, we hope to change the concept of charity into a collectively beneficial exchange. We will use the power of crypto and its ever-growing adoption to give people a way to do great things while still benefiting from the power of decentralized finance.
Tools for Abundance $CHANGE is more than a token. $CHANGE is a movement. We are Changing Our World for the better by uniting a diverse community of experienced crypto humanitarians, do-good degens, and blockchain beginners on the Binance Smart Chain. In the beginning, there are 1,000,000,000,000,000 $CHANGE tokens. It works by applying a 10% fee mechanism to each transaction. From that fee, 9% goes to the liquidity pool. On a daily basis, we will take 50% of the day's generated liquidity to prepare for donations. 100% of the BNB is then donated to the charity of choice. We will take the $CHANGE tokens and burn half, making $CHANGE deflationary. The remaining half is allocated to the staking treasury for future developments. The remaining 50% of liquidity bolsters the price floor of $CHANGE and creates stability within the token. The remaining 1% from the fee is automatically redistributed to holders proportionally to their holdings. To foster a tight-knit community and make our donation flow transparent, we will live stream donations and provide links to the transactions.
Dynamic Charitable Giving Primarily, we are giving to Binance Charity Foundation's initiatives through their donation platform. We chose to take a dynamic approach to select charities because many social causes need assistance. The Binance Charity Foundation is blockchain-based, making it completely transparent, and each donation flow is honest, accountable, and efficient. It works with those on-site to understand local needs and develop the right solutions for the most pressing social problems. Binance Charity Foundation's international advocacy makes it an extremely attractive organization because it improves global awareness of the social power of blockchain while assisting vulnerable communities.
Our loftiest goal is to have our community donate so much and so quickly that the Binance Charity Foundation runs out of social causes to support. $CHANGE charity, $CHANGE the world.