Wizardia

WZRD
ランキング順位 3933
トークン
On 14,529 watchlists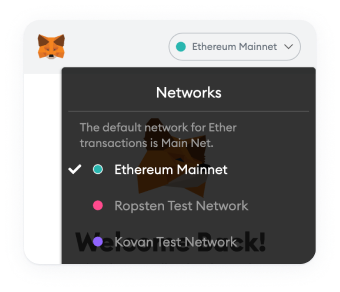 ウォレットネットワークを変更してください
本コントラクトを追加するには、MetaMaskアプリでウォレットネットワークを変更してください
Wizardia 価格 (WZRD)
0.00000006189 BTC4.12%
0.0000008888 ETH2.70%

  Wizardia WZRD
Self Reported Circulating Supply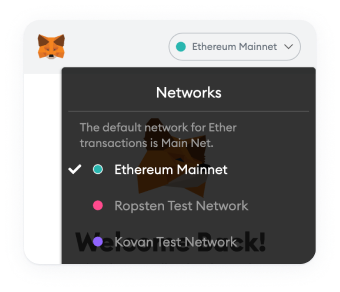 ウォレットネットワークを変更してください
本コントラクトを追加するには、MetaMaskアプリでウォレットネットワークを変更してください
WZRD価格統計
Wizardia 今日の価格
Wizardia 価格
¥0.2321
価格推移

24時間

+¥0.001173

24H最低/24H最高

¥0.229 /

¥0.2325

取引高

24時間

¥9,008,760

取引高/時価総額残高
Infinity
市場占有率

0.00%

市場ランキング
#3933
Wizardia時価総額

| | |
| --- | --- |
| 時価総額 | ¥69,625,093 |
| 希薄後時価総額 | ¥69,625,093 |
Wizardia 昨日の価格
昨日の最低/最高

¥0.2256 /

¥0.2323

昨日の始値/終値

¥0.2301 /

¥0.2322

昨日の変動
昨日のボリューム
¥9,763,222
Wizardia 価格履歴
7日間最低/7日間最高

¥0.2227 /

¥0.285

30日間最低/30日間最高

¥0.2227 /

¥0.5133

90日間最低/90日間最高

¥0.2227 /

¥0.7088

52週最低/52週最高

¥0.2227 /

¥15.21

過去最高値

Apr 07, 2022 (a year ago)

¥41.52

過去最低値

Jun 05, 2023 (2 days ago)

¥0.2227

Wizardia ROI
Wizardia 供給

| | |
| --- | --- |
| 循環サプライ | 300,000,000 WZRD |
| 総合サプライ | 300,000,000 WZRD |
| 最大供給 | 300,000,000 WZRD |
WZRD 価格の生配信データ
Wizardia 本日の価格 は、¥0.232084 JPYです。24時間の取引ボリュームは ¥9,008,760 JPYです。 弊社ではWZRDからJPYへの価格はリアルタイムで更新されています。 Wizardiaは過去24時間で0.41%増加しています。 現在のCoinMarketCapランキングは#3933位で、時価総額はです。 循環供給量は表示できません と最大最大供給量300,000,000 WZRDコイン。
現在Wizardia取引の上位取引所はDigiFinex, Gate.io, 、および です。 弊社の で他の取引所を探すことも可能です。
What is Wizardia (WZRD)?
Wizardia is a AAA-quality Play-to-Earn online role-playing strategy game with unique NFTs at its core. It's built on three gameplay pillars: innovative turn-based combat, player-decision driven game evolution, upgrade-based character progression.
Each player can take part in and specialize in different game modes such as PvP and PvE battles, base-building and exploration, spellcraft and research of crafting recipes. $WZRD is the cross-chain (SOL & BSC) utility token that also acts as in-game currency and can be spent as well as earned or exchanged by every player inside and outside of the game.
Two types of valuable NFT have been announced so far, with more under development: Arena Genesis NFTs – which offer owners a royalty share from Arena battle transactions - and Wizard NFTs – in-game characters with unique art, which earn rewards from Arena battle victories. Wizard NFT holders can upgrade, trade and rent Wizard NFTs. Wizardia rewards those who contribute to the game's metaverse and its real-valued economy system so there are no one-way investments.
Who Are the Founders of Wizardia?
Wizardia's team features 30+ experts in business, blockchain, (video and tabletop) game development, design, marketing, community building and support. They're all gaming fans at heart and, for the founders, building the world of Wizardia has been a labor of love for almost a decade. The gameworld, game mechanics, rich lore and distinctive visual style is many years in the making and truly sets Wizardia apart from their peers in the gamefi space.
Mind - CEO. Experienced team and community leader. Extensive background in project management, marketing, and international event coordination
Tom - COO. Worked in the digital marketing space for over 13 years. The brains behind several high-use applications for the likes of Facebook, Shopify and many more.
Mantas - Creative Director. Master of visual communication, across video games, films, and art and non-profit organizations. Game credits: Call of Duty Black Ops, Cold War Call of Duty Back Ops 4, Unravel Two, Eve Valkyrie, Titanfall 2, Homefront: The Revolution, The Crew The Division, The Deep, League of Legends, Need for Speed Rivals, Titanfall, Killzone Mercenary, Call of Duty Ghosts.
Gediminas - Game Design Consultant. Game designer with over a decade of experience in the professional game industry. Director of the Lithuanian Game Developers Association, the Head of Studio at No Brake Games Vilnius, and the lead game designer at Nordcurrent. Game credits: Hungry Invaders, Dating Puzzle, Pocket Styler, Happy Clinic, Monster Buster: World Invasion, Crowns and Pawns, Kakes Makes nuotykiai, Jelly Love.
Wizardia (WZRD) Tokenomics
The $WZRD token is the core utility token and in-game currency of the Wizardia game and future metaverse. Tokens can be spent as well as earned or exchanged by every player inside and outside of the game. $WZRD is a cross-chain token on BSC and Solana. The total supply of WZRD is 300 million according to the following distribution: 5% - Seed round, 15% - Private round, 4% - Community round, 40% - P2E & Staking, 18% - Marketing & Listing, 18% - Team & Advisors.
Initial circulating supply was 2 768 571 $WZRD, increasing as tokens are released according to the vesting schedule published at https://wizardia.io/tokenomics.
Where Can You Buy Wizardia (WZRD) tokens?
WZRD is available on gate.io and Pancake Swap.
WZRD価格統計
Wizardia 今日の価格
Wizardia 価格
¥0.2321
価格推移

24時間

+¥0.001173

24H最低/24H最高

¥0.229 /

¥0.2325

取引高

24時間

¥9,008,760

取引高/時価総額残高
Infinity
市場占有率

0.00%

市場ランキング
#3933
Wizardia時価総額

| | |
| --- | --- |
| 時価総額 | ¥69,625,093 |
| 希薄後時価総額 | ¥69,625,093 |
Wizardia 昨日の価格
昨日の最低/最高

¥0.2256 /

¥0.2323

昨日の始値/終値

¥0.2301 /

¥0.2322

昨日の変動
昨日のボリューム
¥9,763,222
Wizardia 価格履歴
7日間最低/7日間最高

¥0.2227 /

¥0.285

30日間最低/30日間最高

¥0.2227 /

¥0.5133

90日間最低/90日間最高

¥0.2227 /

¥0.7088

52週最低/52週最高

¥0.2227 /

¥15.21

過去最高値

Apr 07, 2022 (a year ago)

¥41.52

過去最低値

Jun 05, 2023 (2 days ago)

¥0.2227

Wizardia ROI
Wizardia 供給

| | |
| --- | --- |
| 循環サプライ | 300,000,000 WZRD |
| 総合サプライ | 300,000,000 WZRD |
| 最大供給 | 300,000,000 WZRD |