StorX Network

SRX
ランキング順位 3517
トークン
On 10,003 watchlists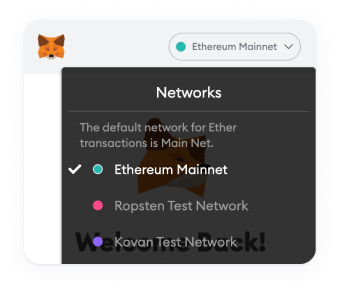 ウォレットネットワークを変更してください
本コントラクトを追加するには、MetaMaskアプリでウォレットネットワークを変更してください
StorX Networkタグ一覧
Category
Platform
Self-Reported Tags
DPoS
Services
Store Of Value
Enterprise Solutions
Distributed Computing
Crowdsourcing
Filesharing
Sharding
Sharing Economy
StorX Network 価格 (SRX)
0.000000606 BTC0.90%
0.000008719 ETH0.11%

  StorX Network SRX
Self Reported Circulating Supply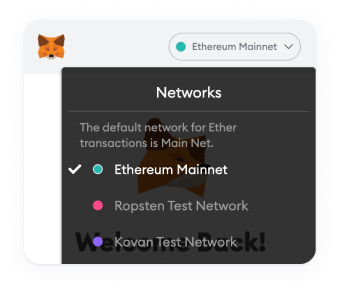 ウォレットネットワークを変更してください
本コントラクトを追加するには、MetaMaskアプリでウォレットネットワークを変更してください
StorX Networkタグ一覧
Category
Platform
Self-Reported Tags
DPoS
Services
Store Of Value
Enterprise Solutions
Distributed Computing
Crowdsourcing
Filesharing
Sharding
Sharing Economy
SRX価格統計
StorX Network 今日の価格
StorX Network 価格
¥2.2606
価格推移

24時間

+¥0.00188

24H最低/24H最高

¥2.2490 /

¥2.3283

取引高

24時間

¥17,895,918

取引高/時価総額残高
Infinity
市場占有率

0.00%

市場ランキング
#3517
StorX Network時価総額

| | |
| --- | --- |
| 時価総額 | ¥703,449,124 |
| 希薄後時価総額 | ¥3,390,867,972 |
StorX Network 昨日の価格
昨日の最低/最高

¥2.1725 /

¥2.3136

昨日の始値/終値

¥2.1961 /

¥2.2552

昨日の変動
昨日のボリューム
¥16,917,455
StorX Network 価格履歴
7日間最低/7日間最高

¥2.1725 /

¥2.3283

30日間最低/30日間最高

¥2.1725 /

¥2.3283

90日間最低/90日間最高

¥2.1725 /

¥2.6205

52週最低/52週最高

¥1.5740 /

¥13.29

過去最高値

Sep 19, 2021 (2 years ago)

¥651.15

過去最低値

Jul 21, 2021 (2 years ago)
データなし
StorX Network ROI
データなし
StorX Network 供給

| | |
| --- | --- |
| 循環サプライ | 311,181,000 SRX |
| 総合サプライ | 537,001,255 SRX |
| 最大供給 | 1,500,000,000 SRX |
SRX 価格の生配信データ
StorX Network 本日の価格 は、¥2.26 JPYです。24時間の取引ボリュームは ¥17,895,918 JPYです。 弊社ではSRXからJPYへの価格はリアルタイムで更新されています。 StorX Networkは過去24時間で0.01%減少しています。 現在のCoinMarketCapランキングは#3517位で、時価総額はです。 循環供給量は表示できません と最大最大供給量1,500,000,000 SRXコイン。
現在StorX Network取引の上位取引所はBitrue, BitMart, HitBTC, 、および です。 弊社の で他の取引所を探すことも可能です。
About StorX
StorX is an open source trustless, censorship resistant decentralized cloud storage network, powered by XinFin Network. StorX empowers users to store their data securely on the distributed cloud. Each file uploaded on StorX is encrypted by a user's unique password and then split into multiple fragments to be stored on numerous autonomous storage nodes operated by individual operators spread worldwide. Every file on StorX is encrypted, fragmented and distributed across multiple nodes, no entities including StorX can ever access user's complete data.This unique distributed architecture also prevents data from being hacked or prone to ransomware attacks. StorX is not only faster but upto 70% - 90 % cheaper compared to traditional cloud storage.
Features of StorX: Greater Security - StorX is based on XinFin's blockchain platform and inherits its advanced security features, including immutability and consensus. Additionally, it features end-to-end encryption and as data stored on the network is split into encrypted fragments among storage nodes, individual host/operator will never be able to access the data or manipulate it.
100% Anonymity and Privacy - StorX encrypts and shreds your data into tiny fragments and distributes it across a decentralized network. The hosts store a fragmented copy of your file on their node and have no way of knowing the content of your files or its owner and only you hold the decryption keys that can assemble and retrieve your encrypted files.
Value for Money - There is a great level of competition among host nodes competing to store data ensuring fair prices to every user and with a vast pool of nodes to choose from, the amount of storage available becomes significantly higher which in turn reduces the cost to store data. Not only is StorX superior compared to centralized cloud storage services in terms of features, but it also offers the best value for money at a fraction of the cost.
Faster Speeds - Due to the decentralized architecture of StorX, encrypted copies of your data are stored across multiple regions, ensuring faster retrieval speeds.
Highly Redundant - StorX stores redundant data fragments of files on multiple storage nodes spread around the world. It eliminates any single point of failure as your data exists on multiple nodes and offers a high uptime that competes with the uptime offered by centralized cloud storage services.
Reliability - The duplication of data across multiple storage nodes across multiple geographical regions protects from incidents such as outages, system failures, or any hacks and malware attacks that could compromise data servers.
Open-Source - StorX utilizes open-source software for its platform to ensure complete transparency. Open standards and used and supported as much as possible and users are not locked into any proprietary formats. You can import and export anything.
Community Development - StorX offers a growing list of the latest features to its users that has been developed by a growing number of community contributors that consist of leading software engineers.
Environmentally Friendly - A decentralized network utilizes the spare storage already available around the world instead of building large data centers that consume a lot of energy to store data. This makes StorX more environmentally friendly compared to centralized cloud storage solutions.
StorX aims to leverage the world's surplus data storage to create a platform that is ready to disrupt the $100 billion cloud storage industry with a solution that not only is more secure, private, and faster but also environmentally friendly at the fraction of the cost of centralized cloud storage services. It provides an alternative to those who want to break free from the monotony of centralized cloud service providers and their exploitative market practices and offers a solution that is built by the community, for the community.
SRX価格統計
StorX Network 今日の価格
StorX Network 価格
¥2.2606
価格推移

24時間

+¥0.00188

24H最低/24H最高

¥2.2490 /

¥2.3283

取引高

24時間

¥17,895,918

取引高/時価総額残高
Infinity
市場占有率

0.00%

市場ランキング
#3517
StorX Network時価総額

| | |
| --- | --- |
| 時価総額 | ¥703,449,124 |
| 希薄後時価総額 | ¥3,390,867,972 |
StorX Network 昨日の価格
昨日の最低/最高

¥2.1725 /

¥2.3136

昨日の始値/終値

¥2.1961 /

¥2.2552

昨日の変動
昨日のボリューム
¥16,917,455
StorX Network 価格履歴
7日間最低/7日間最高

¥2.1725 /

¥2.3283

30日間最低/30日間最高

¥2.1725 /

¥2.3283

90日間最低/90日間最高

¥2.1725 /

¥2.6205

52週最低/52週最高

¥1.5740 /

¥13.29

過去最高値

Sep 19, 2021 (2 years ago)

¥651.15

過去最低値

Jul 21, 2021 (2 years ago)
データなし
StorX Network ROI
データなし
StorX Network 供給

| | |
| --- | --- |
| 循環サプライ | 311,181,000 SRX |
| 総合サプライ | 537,001,255 SRX |
| 最大供給 | 1,500,000,000 SRX |