inSure DeFi

SURE
ランキング順位 242
トークン
On 36,682 watchlists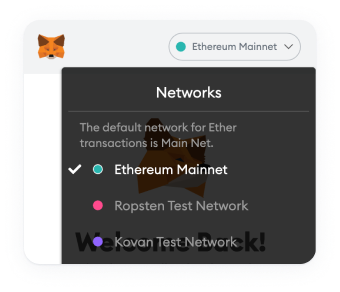 ウォレットネットワークを変更してください
本コントラクトを追加するには、MetaMaskアプリでウォレットネットワークを変更してください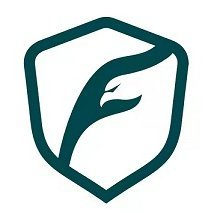 Fairyproof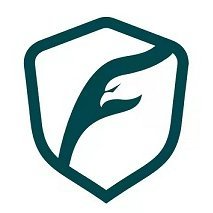 inSure DeFi 価格 (SURE)
0.0000001566 BTC1.55%
0.000002253 ETH1.78%

  inSure DeFi SURE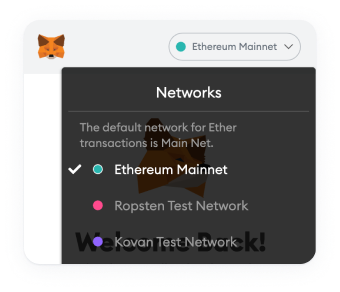 ウォレットネットワークを変更してください
本コントラクトを追加するには、MetaMaskアプリでウォレットネットワークを変更してください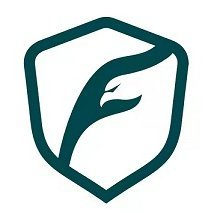 Fairyproof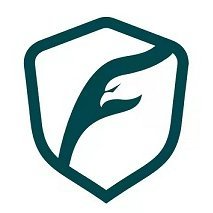 SURE価格統計
inSure DeFi 今日の価格
inSure DeFi 価格
¥0.5772
価格推移

24時間

+¥0.008198

24H最低/24H最高

¥0.5438 /

¥0.5818

取引高

24時間

¥7,841,589

取引高/時価総額残高
0.0005071
市場占有率
データなし
市場ランキング
#242
inSure DeFi時価総額

| | |
| --- | --- |
| 時価総額 | ¥15,463,576,921 |
| 希薄後時価総額 | ¥50,794,757,751 |
inSure DeFi 昨日の価格
昨日の最低/最高

¥0.5328 /

¥0.5857

昨日の始値/終値

¥0.5667 /

¥0.5707

昨日の変動
昨日のボリューム
¥7,970,304
inSure DeFi 価格履歴
7日間最低/7日間最高

¥0.5174 /

¥0.5998

30日間最低/30日間最高

¥0.5174 /

¥0.6641

90日間最低/90日間最高

¥0.358 /

¥1.2394

52週最低/52週最高

¥0.2338 /

¥1.2394

過去最高値

Jan 10, 2020 (3 years ago)

¥14.80

過去最低値

Jun 20, 2021 (2 years ago)

¥0.06002

inSure DeFi ROI
inSure DeFi 供給

| | |
| --- | --- |
| 循環サプライ | 26,790,063,175 SURE |
| 総合サプライ | 88,000,000,000 SURE |
| 最大供給 | 88,000,000,000 SURE |
SURE 価格の生配信データ
inSure DeFi 本日の価格 は、¥0.577213 JPYです。24時間の取引ボリュームは ¥7,841,589 JPYです。 弊社ではSUREからJPYへの価格はリアルタイムで更新されています。 inSure DeFiは過去24時間で1.35%増加しています。 現在のCoinMarketCapランキングは#242位で、時価総額はです。 コインの循環供給量は26,790,063,175 SUREです と最大最大供給量88,000,000,000 SUREコイン。
現在inSure DeFi取引の上位取引所はPancakeSwap v3 (BSC), PancakeSwap v2 (BSC), 、および です。 弊社の で他の取引所を探すことも可能です。
inSure DeFi is a community-based crypto asset insurance ecosystem, where users can insure their crypto-portfolio by buying SURE tokens with fiat and other cryptocurrencies. inSure is designed to distribute crypto ownership risks amongst a liquidity pool, with insurance premiums determined by a Dynamic Pricing Model that leverages Chainlink. Capital required to back the risks at any point in time is based on the market pricing of SURE tokens, as well as community demand for insurance of crypto portfolios. A decentralized support system called the inSure DAO is also used to diligently process all the insurance claims, wherein voters make sure that any fraudulent claims are flagged and only valid claims are fulfilled.
inSure DeFi is a Decentralized Insurance Ecosystem, trusted by thousands of community members to protect their crypto portfolios from scams, exchange closures, and drastic devaluations. inSure DeFi provides insurance solutions for the crypto space to stabilize and secure Crypto & DeFi portfolios.
Competitive Advantage of inSure
A key factor in making a good insurance platform is the health of financial information, such as the usage of funds and whether there are sufficient premium floats to pay potential claims. Since the blockchain is a distributed ledger, each node has the same copy of the data. When the data changes, every insured person can see the synchronized and updated data, making the operation of each fund open and transparent. Therefore, there will be a dedicated module on the homepage of the website to disclose relevant information, and provide an accurate real-time financial status every quarter such as risk factors, minimum capital requirements, historical data on token prices, a summary of claims assessment, and the number of locked and traded tokens.
Economic Model - How it works
inSure's Crypto insurance is based on:
I. Dynamic Pricing Model, to find the right market price via supply and demand;
II. Capital Model, to secure the capital required to back the risks at any points of time;
III. inSure DAO voting mechanism, to make sure every claim is handled in a permissionless and transparent manner.
Capital Model
Insurance is a highly leveraged industry; therefore, the primary concern of the insurance capital model is to calculate the capital required to guarantee the solvency of the risk pool to some arbitrary and high confidence level like 99.9% in the latest EIOPA's Solvency II framework.
The Capital Model is used to calculate the minimum capital the fund needs to hold, which is used to determine:
I. The capital locked in the Capital Pool
II. The staking power used in the Staking stage.
Surplus Pool
The surplus pool will accrue whenever an insurance premium is paid. 40% of the premium will be added into the surplus pool. Another 10% will be reserved till the expiration of the contract. If there is no claim, it will add into the surplus pool. The surplus pool will grow over time and will be utilized to cover insurance claims first. When the surplus pool cannot cover all the claims, the capital pool will be used to pay the rest. When the surplus pool grows large enough, the SURE holders will receive % from the staked SURE to better incentivise the increase of the inSure Staked Pool.
inSure holders can stake on different DEXs and earn % from each trade in addition to the insurance that inSure plans provide.
For the first phase, we will focus on the risk against scams, devaluations and stolen funds. The more less-correlated business will be introduced to deliver higher returns to token holders at the community's vote.
Governed by Community
Under normal circumstances, all operations on inSure can be completed by smart contracts. But in reality, in order to take into account the interests of users, better achieve decentralization effects, and ensure the process to be more transparent, decisions of certain events will require the community to vote. Therefore, the platform will set up an inSure DAO organization to facilitate such decisions and manage extreme situations. It should be noted that inSure DAO does not have the custody of the fund pool, nor can it release funds to any specific person. Each committee member may be replaced by voting at any time.
inSure DAO will work in accordance with the two core principles of sustainability (that ensures the interests of community members by ensuring the sustainability of the overall funding pool) and growth (promoting sustainable premium increases and inSure DAO membership growth). The members of the inSure DAO organization include several people with specific expertise in insurance, co-governance, and blockchain development. Some powers that committee members have are:
I. Reaching consensus to implement specific code that cannot be automatically deployed;
II. Punishing bad actors within the inSure ecosystem (such as malicious claims, false claims, etc.) by burning SURE tokens.
III. The power to implement emergency suspension under special circumstances.
inSure DAO members can negotiate and propose relevant proposals to the benefit of the inSure ecosystem. The voting proposals must include clear voting options and inSure DAO's recommendations. Then each community member is given a period of time to vote, and the result with a majority decision will be implemented. Any inSure holder can become a member of inSure DAO.
Future Integration for Automated Claim Processing of Stolen Funds and Scam Events using Google Cloud Platform (AutoML & Cloud Inference)
In addition to using Chainlink's Historical Price Data, inSure DeFI is working on a hybrid on-chain/off-chain application combining Chainlink and Google Cloud AI. This allows inSure to process on-chain data related to insurable events (i.e.; stolen funds and scams) using Google AutoML, and then relay its outputs on-chain using Chainlink.
Chainlink's ability to connect with any external API allows GET calls to retrieve the data/results from processing and deliver them directly to smart contracts. inSure DeFi will use this unique Chainlink feature to leverage Google Cloud Platform's ML services (such as AutoML and Cloud Inference API) for processing publicly available information and data on the blockchain while feeding those decisions to the smart-contract via Chainlink oracles to trigger an automated fulfillment of insurance claims.
After reviewing various oracle solutions, we elected to use Chainlink because of its time-tested security and flexibility to call any off-chain API. As the most widely-used oracle solution in the blockchain industry, Chainlink already secures over $10 billion dollars in on-chain value across DeFi, including leading projects like Aave, Synthetix, and more. Its network is backed by a large collection of secure node operators run by leading blockchain DevOps, which are aggregated into decentralized oracle networks to provide highly available, accurate, and tamperproof data feeds. Additionally, the historical price data being used by inSure consists of volume-adjusted global prices, aggregated from across all relevant CEXs and DEXs to ensure a high level of accuracy.
By combining its high-quality data and ability to connect to Big Data warehouses off-chain, inSure can build more robust and refined insurance products that cover various crypto portfolio risks.
SURE価格統計
inSure DeFi 今日の価格
inSure DeFi 価格
¥0.5772
価格推移

24時間

+¥0.008198

24H最低/24H最高

¥0.5438 /

¥0.5818

取引高

24時間

¥7,841,589

取引高/時価総額残高
0.0005071
市場占有率
データなし
市場ランキング
#242
inSure DeFi時価総額

| | |
| --- | --- |
| 時価総額 | ¥15,463,576,921 |
| 希薄後時価総額 | ¥50,794,757,751 |
inSure DeFi 昨日の価格
昨日の最低/最高

¥0.5328 /

¥0.5857

昨日の始値/終値

¥0.5667 /

¥0.5707

昨日の変動
昨日のボリューム
¥7,970,304
inSure DeFi 価格履歴
7日間最低/7日間最高

¥0.5174 /

¥0.5998

30日間最低/30日間最高

¥0.5174 /

¥0.6641

90日間最低/90日間最高

¥0.358 /

¥1.2394

52週最低/52週最高

¥0.2338 /

¥1.2394

過去最高値

Jan 10, 2020 (3 years ago)

¥14.80

過去最低値

Jun 20, 2021 (2 years ago)

¥0.06002

inSure DeFi ROI
inSure DeFi 供給

| | |
| --- | --- |
| 循環サプライ | 26,790,063,175 SURE |
| 総合サプライ | 88,000,000,000 SURE |
| 最大供給 | 88,000,000,000 SURE |