🔥
Let's Learn About "REVV" on the Learn & Earn Page!

REVV

REVV
ランキング順位 1092
トークン
On 77,241 watchlists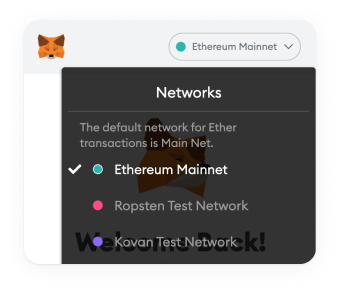 ウォレットネットワークを変更してください
本コントラクトを追加するには、MetaMaskアプリでウォレットネットワークを変更してください
REVV 価格 (REVV)
0.0000004447 BTC2.86%
0.000006909 ETH3.94%

  REVV REVV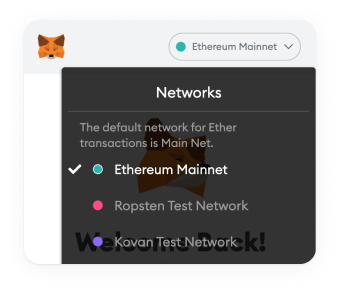 ウォレットネットワークを変更してください
本コントラクトを追加するには、MetaMaskアプリでウォレットネットワークを変更してください
REVV対JPYチャート
読み込み中...
Please wait, we are loading chart data
REVV価格統計
REVV 今日の価格
REVV 価格
¥1.6721
価格推移

24時間

-¥0.02225

24H最低/24H最高

¥1.6566 /

¥1.7158

取引高

24時間

¥211,135,837

取引高/時価総額残高
0.4538
市場占有率
データなし
市場ランキング
#1092
REVV時価総額

| | |
| --- | --- |
| 時価総額 | ¥465,297,871 |
| 希薄後時価総額 | ¥5,016,316,490 |
REVV 昨日の価格
昨日の最低/最高

¥1.6885 /

¥1.7489

昨日の始値/終値

¥1.7098 /

¥1.6979

昨日の変動
昨日のボリューム
¥208,858,493
REVV 価格履歴
7日間最低/7日間最高

¥1.5954 /

¥1.7303

30日間最低/30日間最高

¥1.5443 /

¥2.0068

90日間最低/90日間最高

¥1.3337 /

¥2.2512

52週最低/52週最高

¥1.3337 /

¥15.77

過去最高値

Mar 30, 2021 (2 years ago)

¥85.14

過去最低値

Sep 21, 2020 (3 years ago)

¥1.2577

REVV ROI
REVV 供給

| | |
| --- | --- |
| 循環サプライ | 278,270,642 REVV |
| 総合サプライ | 3,000,000,000 REVV |
| 最大供給 | 3,000,000,000 REVV |
REVV 価格の生配信データ
REVV 本日の価格 は、¥1.67 JPYです。24時間の取引ボリュームは ¥211,135,837 JPYです。 弊社ではREVVからJPYへの価格はリアルタイムで更新されています。 REVVは過去24時間で1.41%減少しています。 現在のCoinMarketCapランキングは#1092位で、時価総額はです。 コインの循環供給量は278,270,642 REVVです と最大最大供給量3,000,000,000 REVVコイン。
現在REVV取引の上位取引所はOKX, Bitget, BingX, SuperEx, 、および です。 弊社の で他の取引所を探すことも可能です。
What Is REVV?
REVV (REVV) is a utility token used as an in-game currency in blockchain motorsport games developed by Animoca Brands. It serves to maintain the gaming economy in F1 Delta Time, MotoGP Ignition and REVV Racing. These projects implement the concept of play-to-earn, through which gamers are provided with financial benefits in the form of cryptocurrency for their contribution to the game world.
During gameplay, REVV is obtained as a reward for participating in time-trial races and grand-prix tournaments, as well as through staking of the race cars and collecting dividends from track ownership. Players can spend the currency on non-fungible token (NFT) purchases and gameplay entry fees inside of this digital universe.
According to the official lightpaper, a summary version of a whitepaper, REVV first token sale was in September 2020, just prior to the launch of F1 Delta Time in December 2020. Subsequently it was introduced to MotoGP Ignition and REVV Racing upon their respective releases in March 2021 and August 2021.
Who Are the Founders of REVV?
Animoca Brands is a Hong-Kong based company founded in 2014 by entrepreneur Yat Siu. Born and raised in Vienna, Austria, he previously worked for well-known game development company Atari. He is also the founder and CEO of Outblaze — a technology corporation focusing on development of various digital media products.
The CEO of Animoca Brands is Robby Yung, an entrepreneur, publisher and mobile game developer. He is formally the co-founder and CFO of Redgate Media — a television and outdoor media holding company; the co-founder and CSO of One Media Group — a magazine group; the founder and CEO of One Studio Limited — a web development company; and the founder and CEO of OSMedia Limited — a television advertising sales company.
What Makes REVV Unique?
REVV is an in-game currency that has monetary value outside of the game world. A lot of games with virtual economy systems only allow players to exchange game assets within the digital universe, which deprives a player of experiencing possession in a real-life sense.
Moreover, in the case of non-blockchain economy games, digital resources are vulnerable to the possibility of game server shutdown. Thus a potential termination of the project would imply an instant loss of all the hard-earned assets for the player. Animoca's REVV-based blockchain games provide players with true ownership of in-game resources, which includes an ability to buy and sell the NFTs and tokens on digital marketplaces, transfer them to other players and use the tokens in other supported games.
It is also noteworthy that the majority of REVV-based games are developed under a licensing agreement of recognisable sports brands such as Formula One and MotoGP.
Furthermore, REVV ecosystem engages in a cross promotional deal with Animoca Brands subsidiary The Sandbox — a nonlinear gameplay virtual world, which uses SAND tokens as in-game currency. Upon the announcement of the REVV/SAND pairing on automated market maker (AMM) Uniswap, players were given an opportunity to receive unique REVV-branded The Sandbox NFTs for providing liquidity to the REVV/SAND trading pair. The Sandbox themed REVV Racing rare NFTs were also given out to liquidity providers as part of the second REVV/SAND liquidity event launched by Animoca Brands. \
Related Pages:
Learn about what play-to-earn is, and the top NFT games in 2021.
Read more about other P2E games: Binemon, My DeFi Pet, MOBOX, CryptoZoon, Kaby Arena, Alien Worlds and Guild of Guardians.
Find out more about CryptoBlades versus Axie Infinity, two of the top P2E games.
Look into SKILL — the in-game cryptocurrency of CryptoBlades.
Check out SAND — the in-game cryptocurrency of The Sandbox.
How Many REVV Coins Are There in Circulation?
The total supply of REVV is 3,000,000,000 tokens. The allocation of REVV tokens are as follow: 500,000,000 (17%) allocated to F1 Delta Time; 400,000,000 (13%) to MotoGP, 1,300,000,000 (43.3%) kept as the reserves; 300,000,000 (10%) given to the team and advisors; 250,000,000 (8.33%) allocated to the initial DEX offering; 250,000,000 set aside for player reward reserve.
The 500 million REVV tokens allocated to F1 Delta Time are split as follow: 249,980,000 (50%) to game operations; 30,020,000 (6%) for staking; 200,000,000 (40%) kept as reserve; 20,000,000 (4%) allocated to promotion and marketing expenses.
How Is the REVV Network Secured?
REVV is an ERC-20 standard token based on the Ethereum blockchain. Tokens can be created on the Ethereum blockchain via smart-contract, an algorithm stored on the blockchain.
When Will REVV Trading Begin?
REVV trading began on Sept. 4, 2020, via automated market maker (AMM) Uniswap. REVV was initially launched priced at $0.00666 for the ETH/REVV trading pair.
Can REVV Hit $1?
Upon analyzing changes in REVV rate during the time since launch, an obvious correlation between the instances of REVV price spikes and of Animoca Brands game release dates can be seen. The REVV price significantly increased in April 2021 upon the release of MotoGP Ignition and at the time reached $0.60. More recently, in August 2021 the release of REVV Racing triggered price growth once again. Although it is most likely that the positive dynamic will continue in the near future due to the recent launch, with the current token price around $0.25, REVV is still far from $1 and has not yet signalled that it will challenge the level.
Where Can You Buy REVV?
REVV is currently available for purchase on the following exchanges: Uniswap (V2), KuCoin, Gate.io, Bittrex, LBank, Uniswap (V3), PancakeSwap (V2), CoinFLEX, Sushiswap, 0x Protocol, QuickSwap, ApeSwap, 1inch Exchange, CoinEx, BitZ, MEXC, Hoo, Hotbit, AEX, BitMart, BitForex, Mooniswap, LCX Exchange, ZT, AOFEX, WBF Exchange, Chiliz, Mexo Exchange and LATOKEN.
Cryptocurrency newbie? You can read more about how to enter the market and how to buy BTC, REVV or any other token in CoinMarketCap education portal — Alexandria.
REVV価格統計
REVV 今日の価格
REVV 価格
¥1.6721
価格推移

24時間

-¥0.02225

24H最低/24H最高

¥1.6566 /

¥1.7158

取引高

24時間

¥211,135,837

取引高/時価総額残高
0.4538
市場占有率
データなし
市場ランキング
#1092
REVV時価総額

| | |
| --- | --- |
| 時価総額 | ¥465,297,871 |
| 希薄後時価総額 | ¥5,016,316,490 |
REVV 昨日の価格
昨日の最低/最高

¥1.6885 /

¥1.7489

昨日の始値/終値

¥1.7098 /

¥1.6979

昨日の変動
昨日のボリューム
¥208,858,493
REVV 価格履歴
7日間最低/7日間最高

¥1.5954 /

¥1.7303

30日間最低/30日間最高

¥1.5443 /

¥2.0068

90日間最低/90日間最高

¥1.3337 /

¥2.2512

52週最低/52週最高

¥1.3337 /

¥15.77

過去最高値

Mar 30, 2021 (2 years ago)

¥85.14

過去最低値

Sep 21, 2020 (3 years ago)

¥1.2577

REVV ROI
REVV 供給

| | |
| --- | --- |
| 循環サプライ | 278,270,642 REVV |
| 総合サプライ | 3,000,000,000 REVV |
| 最大供給 | 3,000,000,000 REVV |