THUNDERCAKE.APPTHUNDERCAKE
Rank # -
Token
On 3,147 watchlists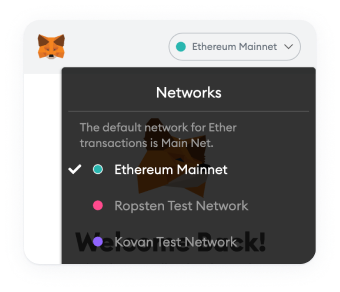 Please change the wallet network
Change the wallet network in the MetaMask Application to add this contract.
Live THUNDERCAKE.APP Chat
Enlarge
What's happening on THUNDERCAKE.APP?

THUNDERCAKE Price Live Data
To learn more about this project, check out our deep dive of ThunderCake.App.
What Is THUNDERCAKE.APP (THUNDERCAKE)?
ThunderCake.App (THUNDERCAKE) was launched on the Binance Smart Chain (BSC) in 2021. The project offers rewards in the form of the native token of PancakeSwap — CAKE and the native token of Thoreum Finance — THOREUM, using an automated reward mechanism.
THUNDERCAKE have dubbed themselves "the first-ever double reward reflection token," which uses the power of 80/20 to maximize earnings for both now and the future: it utilizes 80% investment for the short to mid-term and 20% for long-term investment. Thus, 80% of CAKE and 20% of THOREUM are distributed to investors via an automated payment mechanism that sends rewards to wallets every 60 minutes.
ThunderCake is part of the Thunder Alliance — an auto rewards ecosystem which currently consists of Thoreum, ThunderCake.App, ThunderBNB.app, ThunderADA.app and ThunderETH.app. The advantages of this strategic partnership is that the growth of any underlying token benefits the entire system, however if any of the token falls in price, then the impact is minimized at the expense of the remaining coins.
ThunderCake.App (THUNDERCAKE) was developed according to the HODL strategy. It is a passive investment strategy where investments are held for a long time period, even if the market fluctuates or prices change. Accordingly, ThunderCake.App users hold THUNDERCAKE tokens to earn CAKE and THOREUM (split in a ratio of 80% and 20%), and the growth of the project and its success directly depends on popularity of THOREUM & CAKE.
Who Are the Founders of THUNDERCAKE.APP?
As of September 2021, while the THUNDERCAKE team is trying to establish itself in the world of cryptocurrency, the development team is not doxxed; the names of the official representatives of ThunderCake.App (as well as its founders) remain unknown.
What Makes THUNDERCAKE.APP Unique?
The THUNDERCAKE token combines two-way tax, double auto-claim dividends rewards, auto-buyback & burn, auto-liquidity acquisition, anti-dump and anti-bot exploit. It also offers reflection rewards that double the investment.
THUNDERCAKE holders receive 8% CAKE tokens and 2% THOREUM tokens for every trade, with a minimum holding of 200,000 $THUNDERCAKE. The rewards are sent automatically to users' wallets every 60 minutes. If the payment is delayed, then users can apply the 'manual claim' function, which is available on the project website. THOREUM distribution is every 240 minutes to optimize gas fees.
3% of each transaction is transferred either to the liquidity pool on PancakeSwap, or converted to the ThunderCake automatic buyback and burn fund. How it works: the system detects the sale, then automatically redeems a certain value of tokens and burns them. This function helps in creating a price threshold and supports price stability, or increases the price, and accordingly raises the rarity of the token.
An additional 1% fee is applied to all sales, which helps to incentivize holding and reduce whales' control, which can affect the price of any cryptocurrency. On top of that, the anti-dump and bot exploit mechanism comes into play, where THUNDERCAKE cannot be sold for more than 0.1% of the total supply, and cannot be bought for more than 0.5% of the total supply. These restrictions are essential to prevent whales from entering the ecosystem.
The protocol also has security infrastructure by design — DXLock has blocked initial liquidity for more than one year, providing the system with another layer of security.
Furthermore, the project team allocated 3% of every transaction in BNB to substantial development and marketing benefits. This allows active community members to be rewarded, while ThunderCake.App stimulates ambitious projects.
Related Pages:
Read about PancakeSwap (CAKE) and Thoreum (THOREUM).
Check out our deep dives of PancakeSwap and Thoreum.
What is ThunderCake.App? Have a look at features, tokenomics and price prediction here.
What are investment vehicles (crypto-tied)? Click here and find out.
What is an Initial Token Offering (ITO)? Learn more with our educational portal — CMC Alexandria.
How Many THUNDERCAKE.APP (THUNDERCAKE) Coins Are There in Circulation?
ThunderCake.App (THUNDERCAKE) runs on BSC, and it's offered as an Initial Token Offering (ITO) on Thoreum's ITO platform. The maximum total supply of $THUNDERCAKE is 100,000,000,000 coins.
The distribution is as follows: 10% to the developer fund; 5% to the marketing fund; 1% to the airdrop (locked till distribution); 54% to presale (the event took place from 3rd Aug to 6th Aug 2021); 30% to PancakeSwap liquidity.
How Is the THUNDERCAKE.APP Network Secured?
ThunderCake.App assures that the safety of users' funds and rugpull-proof are top priorities. Therefore, ThunderCake.App (THUNDERCAKE) was audited by the Thoreum internal auditing team and TechRate with 0 issues.
THUNDERCAKE is a BEP-20 token on the Binance Smart Chain (BSC). BSC is a proof-of-stake blockchain, where 21 validators are elected every 24 hours to validate transactions and maintain blockchain security.
Also, THUNDERCAKE can be securely stored on supported wallets that are connected to BSC, among them: MetaMask and Binance Chain Wallet.
Where Can You Buy THUNDERCAKE.APP (THUNDERCAKE)?
ThunderCake.App (THUNDERCAKE) is listed on PancakeSwap (V2) — a decentralized exchange (DEX) for swapping BEP-20 tokens on BSC.
Here are the steps to buy $THUNDERCAKE: download and set up a crypto wallet (like TrustWallet or MetaMask), then buy and send BNB to your wallet, connect your wallet to PancakeSwap and swap to ThunderCake.
Cryptocurrency newbie? You can read more about how to enter the market and how to buy BTC, THUNDERCAKE or any other token in CoinMarketCap education portal — Alexandria.
Our most recent articles about THUNDERCAKE.APP:
Live THUNDERCAKE.APP Chat
Enlarge
What's happening on THUNDERCAKE.APP?