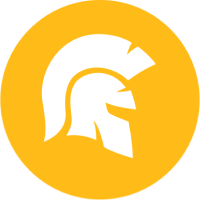 HeroVerse

HeroVerse

price

 
Self-reported circulating supply

 

26,583,333 HER

Total supply

 

1,000,000,000 HER

Max. supply

 

1,000,000,000 HER
HeroVerse community
About HeroVerse
HeroVerse is a match-3 puzzle and RPG play-to-earn game that presents itself as the "first pioneer to bring the Top Grossing Mobile Genre Game to the blockchain universe." HeroVerse aims to replicate the success of match-3 puzzle games like Candy Crush Saga by combining puzzle game elements with RPG elements, where players can receive rewards for winning battles and advancing through levels. The game combines NFT game concepts with traditional gameplay to attract players from both sectors.
Heroverse also adds RPG features like exploration and looting, with players activating quests in the game's metaverse. Moreover, the game features a Daily Raid mode, allowing players to complete missions to receive rewards. The game's roadmap promises the introduction of other gameplay modes such as Tower, PVP, and Clan Event by the end of Q1 2022.
Who Are the Founders of HeroVerse?
What Makes HeroVerse Unique?
How Many HeroVerse (HER) Coins Are There in Circulation?
How Is the HeroVerse Network Secured?
Where Can You Buy HeroVerse (HER)?