FEG Token [OLD]

FEG
Rank # -
Token
On 168,403 watchlists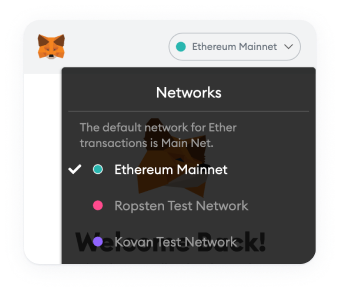 Please change the wallet network
Change the wallet network in the MetaMask Application to add this contract.
FEG Token [OLD] Tags
Platform
Self-Reported Tags
Philanthropy
Binance Coin
DEX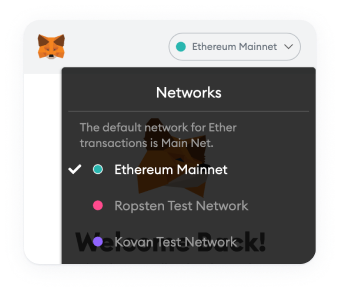 Please change the wallet network
Change the wallet network in the MetaMask Application to add this contract.
FEG Token [OLD] Tags
Platform
Self-Reported Tags
Philanthropy
Binance Coin
DEX
FEG Price Live Data
What Is FEG Token (FEG)?
FEG Token is a decentralized transaction network on Ethereum and Binance Smart Chain. It is driven by its native FEG token, which is a hyper-deflationary, community-driven governance token with a 2% transaction tax.
FEG offers an entire ecosystem built with a focus on reshaping and evolving how decentralized finance works. It includes a FEG Exchange for swapping, staking and providing liquidity to tokens, as well as fWraps, which enable users to wrap another cryptocurrency like ADA, DOGE, or XRP and receive rewards. Moreover, it offers FEGtrack, a mobile and web app enabling users to track their FEG rewards. FEG also introduces Smart DeFi, which it calls "the latest innovation." According to FEG, it makes decentralized finance more secure, efficient and provides better returns by removing the need for liquidity pools.
FEG stands for Feed Every Gorilla, and FEG has Pan African Sanctuary Alliance (PASA) as a charity partner. It matches the first $750 in donations by the community each month.
Who Are the Founders of FEG Token?
FEG was created by FEGrox, the project's pseudonymous lead developer. FEGRox has a quite active Twitter account with over 40,000 followers and describes himself on his website as "a mysterious and highly trusted blockchain expert with countless years of experience, whose works are helping evolve the decentralized finance (DeFi) infrastructure." He claims to work exclusively on FEG and dedicates "100% of [...] time and focus is on making FEG Token the face of DeFi!"
What Makes FEG Token Unique?
FEG provides a quite elaborate ecosystem with different decentralized finance items. Its FEG Exchange is an all-in-one exchange on Ethereum and Binance Smart Chain, with a bridge that makes cross-chain swaps possible. The FEG token can be traded on both chains. It also features SmartSwap contracts, an internal liquidity system where trades are not subject to the 2% tax. All sells on FEG Exchange are subject to a 0.08% fee that funds a cashback program.
FEGstake is the ecosystem's staking program that rewards stakers with 0.12% of the dollar value of all sell transactions on the exchange in the form of wrapped tokens like fBNB and fETH. Stakers are not subject to impermanent loss and only pay the regular 2% transaction tax for staking and unstaking. Holders can also provide FEG as liquidity and receive rewards in fBNB or fETH. Liquidity providers receive 0.2% of all sells on the pair they provide liquidity for. Traders can also wrap other cryptocurrencies for a 1% tax and receive automatic rewards if someone provides liquidity for that pair.
The SmartSwap feature offers traders the possibility to trade without the 2% tax, as long as its within the internal balance of SmartSwap. Any wrapped tokens are subject to a 1% fee, but gas fees within SmartSwap have been reduced to up to 40%.
SmartDeFi offers users a possibility to build a UI for tokens they want to generate, with an underlying asset providing the backing for it. Users can then trade between the underlying asset and the wrapped tokens like fBNB or fETH. FEG also provides a lending protocol called SmartLend, allowing users to borrow against their crypto collateral.
Related Pages:
Check out Shiba Inu (SHIB) — a dog-themed meme coin.
Check out Bone (BONE) — the exchange token of Shiba Inu.
Read our in-depth article about mining Ethereum.
Get the latest crypto news and latest trading insights with the CoinMarketCap blog.
How Many FEG Token (FEG) Coins Are There in Circulation?
FEG has a supply of 100 quadrillion on each Ethereum and Binance Smart Chain. 50% on each chain was immediately burned and 2% of every transaction is taxed and distributed between all token addresses on that chain. 1% goes to a burn wallet, and 1% goes to holders. FEG has no team tokens and was listed with no presale and 100% public liquidity.
How Is the FEG Token Network Secured?
FEG Token is both an ERC-20 token on Ethereum and a BEP-20 token on Binance Smart Chain.
ERC-20 is a token standard most new tokens follow when publishing on the Ethereum blockchain. Ethereum is one of the most popular blockchains and the go-to solution for many decentralized applications. Its proof-of-work consensus mechanism requires miners to mine new Ether and ensures that Ethereum is one of the safest blockchains in the crypto industry. A set of decentralized nodes validates transactions and secures the Ethereum blockchain.
BSC is secured through the proof-of-stake consensus mechanism. 21 validators are elected every 24 hours to validate transactions and maintain blockchain security. These validators have to stake a certain amount of BNB coins with Binance to be eligible.
Where Can You Buy FEG Token (FEG)?
FEG is available on FEGex, Uniswap (V2), PancakeSwap and Gate.io.