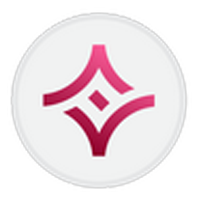 FADO Go
FADO Go

price
FADO Go community
About FADO Go
From Fado.vn, Top 1 cross-border e-commerce in Vietnam & Cambodia.
A blockchain-based platform that facilitates cross-border shopping by connecting consumers, brands, KOLs, and logistics providers on a decentralized network. Shoppers can enjoy the global online shopping experience and earn rewards in cryptocurrency.
FADO Go creates a dual-token ecosystem with FADO (Utility Token) and FGT (Governance Token) to establish sustainable and long-term business growth. FADO & FGT token is our exceptional selling proposition to e-commerce and crypto users. We aim to capture the crypto user segment and create unique incentives to use Fadogo.io more strongly for global shoppers. The addition of FADO & FGT provides more benefits and enhances user engagement on top of our existing strengths.
FADO utility token is designed to encourage loyalty from our global shoppers who use our platforms internationally while increasing the distribution and liquidity of the token.
FADO holders will be prioritized in FGT token sale with special discounts & benefits.
Both tokens will be issued on multi-chain and firstly built on Binance Smart Chain (BSC) and will be listed on both centralized and decentralized crypto exchanges (CEXs and DEXs).
FGT governance tokens represent voting powers in the ecosystem and have the deflation mechanism through Buy Back & Burn based on FADO Go's revenue. Holders will shape the future of FADO Go by showing their support/disapproval for upgrades in the ecosystem and deciding the usage of the community treasury.
Shoppers will be able to earn extra income with FADO Go if they stake either or both tokens, participate in key governance votes, and pay for goods & services on the shopping platform.