RAMP DeFi has been rebranded into LeverFi, with LEVER as the new token ticker. Find more details in their announcement. Visit the LEVER token page here.

RAMP

RAMP
等級# 550
代幣
On 50,546 watchlists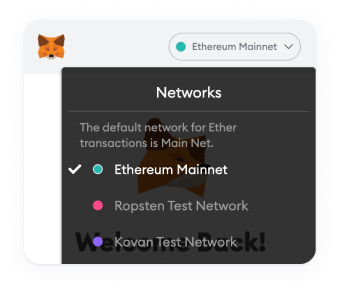 請更改錢包網絡
在MetaMask中更改錢包網絡以添加此合約。

CertiK

Hacken
RAMP價格 (RAMP)
0.000001967 BTC0.39%
0.00002822 ETH1.12%

  RAMP RAMP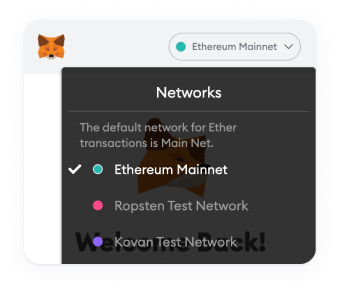 請更改錢包網絡
在MetaMask中更改錢包網絡以添加此合約。

CertiK

Hacken
RAMP價格相關數據
RAMP 今天的價格
RAMP價格
NT$1.6324
價格變化

24小時

+NT$0.008312

24小時低點/ 24小時高點

NT$1.6225 /

NT$1.6482

交易量

24小時

NT$49,289

數量/市值
0.00006319
市場佔有率

0.00%

市場排名
#550
RAMP市值

| | |
| --- | --- |
| 市值 | NT$780,011,444 |
| 完全稀釋後市值 | NT$1,632,373,808 |
RAMP 昨天的價格
昨日低點/高點

NT$1.6225 /

NT$1.6482

昨日開盤價 / 收盤價

NT$1.6294 /

NT$1.6344

昨日的價格變動
昨日交易量
NT$52,730
RAMP 歷史價格
七日低點/七日高點

NT$1.5935 /

NT$3.2074

30日低點/30日高點

NT$1.5818 /

NT$3.2074

90日低點/90日高點

NT$1.5818 /

NT$3.2074

52週低點/ 52週高點

NT$0.7671 /

NT$5.3810

歷史最高價

Mar 22, 2021 (2 years ago)

NT$31.66

歷史最低價

Oct 30, 2020 (3 years ago)

NT$0.3487

RAMP投資報酬率
無數據
RAMP 供給量

| | |
| --- | --- |
| 流通供給量 | 477,838,740 RAMP |
| 總供給量 | 1,000,000,000 RAMP |
| 最大供給量 | 1,000,000,000 RAMP |
RAMP 即時價格資訊
RAMP 今日價格 為 NT$1.63 TWD ,24 小時交易量為 NT$49,288.88 TWD 。 RAMP 到 TWD 價格為即時更新。 RAMP 在過去 24 小時內上漲了 0.57 。 目前在 CoinMarketCap 的排名為 #550,市值為 NT$780,011,444 TWD 。 流通供給量為 477,838,740 RAMP 單位 與最大流通供給量為1,000,000,000 RAMP 單位。
交易 RAMP 的最大交易所目前為 Gate.io, HitBTC, Bitcoiva, Uniswap v2, 與 。 您可以在我們的 查看其它交易所。
What Is RAMP (RAMP)?
RAMP DeFi is a decentralized protocol that intends to boost DeFi adoption by allowing non-Ethereum (ETH) users to stake tokens on ETH platforms; at the same time, Ethereum users can interact with the RAMP protocol and increase their yields.
RAMP DeFi allows the staked capital of non-ERC-20 staking blockchains to be collateralized into a stablecoin known as rUSD that is issued on the Ethereum blockchain. The main result of this is the maximization of capital efficiency on stacked digital assets, where users earn staking rewards, unlock liquidity from staked assets and stack multiple yield streams at the same time.
Users who are already on the Ethereum blockchain can mint eUSD by depositing their ERC20 stablecoins into RAMP's eUSD liquidity pool. This means that rUSD and eUSD holders can exchange, lend or borrow both tokens freely and in turn create liquidity for users with capital locked into staking arrangements.
RAMP's creation was prompted by the rapid growth of the staking economy, which has exceeded $300 billion by 2021, combined with the inefficiency of said economy's markets.
Who Are the Founders of RAMP?
RAMP was co-founded by Lawrence Lim and Loh Zheng Rong. Before RAMP, Lim was the head of international growth at IOST and handled global sales at TradeGecko. He was also responsible for mergers and acquisitions at KPMG Corporate Finance LLC and asset management at JP Morgan Chase & Co.
Lim studied at the Nanyang Technological University and got a bachelor of business degree in banking and finance with First Class Honors.
Loh Zheng Rong co-founded NOX Pte Ltd and was a blockchain consulting partner at Merkle Ventures LLP. He was also the chief innovation officer at 2359 media, as well as the senior advisor of ICONIC Partners. He was also the chief operating officer and co-founder of Toucanapp Pte Ltd. He has a bachelor of business administration (B.B.A) degree in finance wealth management from the Singapore Management University.
What Makes RAMP Unique?
To efficiently power token exchanges between blockchain systems, the network takes advantage of liquidity on/off-ramp designs. Within this framework, the tokens that use a non-Ethereum standard are first converted into stablecoins called rUSD for use on the Ethereum blockchain.
ERC-20-based stablecoins can also be converted into eUSD for use in Ramp DeFi's liquidity pool. rUSD holders get the ability to use funds locked in non-Ethereum blockchains as well as the ability to use fully-collateralized stablecoins and earn staking incentives after the conversion. eUSD holders earn interest from lending their digital wealth as well as a chance to provide liquidity within DeFi protocols.
Related Pages:
Learn about Quant.
Learn about Akropolis.
Learn about Mimblewimble on CMC Alexandria.
Enter the world of crypto through the CoinMarketCap blog.
How Many RAMP (RAMP) Coins Are There in Circulation?
RAMP's circulating supply is around 176 million coins as of February 2021, with a maximum supply of 1,000,000,000 RAMP coins.
How Is the RAMP Network Secured?
RAMP network collaborates with the Crust Network for secure on-chain decentralized data storage. As such, RAMP DeFi is an open finance project and has the potential to unlock liquidity from staked digital assets, allowing all users to collateralize their digital assets while locked in staking into liquid capital.
Crust implements the incentive layer protocol for decentralized storage. It is adaptable to multiple storage layer protocols, including IPFS, and even supports the application layer. The architecture it is based on has the capability to support a decentralized computing layer and build an entire cloud ecosystem.
Where Can You Buy RAMP (RAMP)?
RAMP is available to buy, sell and trade on the following exchanges:
Unfamiliar with crypto purchasing? Learn how to buy and trade Bitcoin here.
RAMP價格相關數據
RAMP 今天的價格
RAMP價格
NT$1.6324
價格變化

24小時

+NT$0.008312

24小時低點/ 24小時高點

NT$1.6225 /

NT$1.6482

交易量

24小時

NT$49,289

數量/市值
0.00006319
市場佔有率

0.00%

市場排名
#550
RAMP市值

| | |
| --- | --- |
| 市值 | NT$780,011,444 |
| 完全稀釋後市值 | NT$1,632,373,808 |
RAMP 昨天的價格
昨日低點/高點

NT$1.6225 /

NT$1.6482

昨日開盤價 / 收盤價

NT$1.6294 /

NT$1.6344

昨日的價格變動
昨日交易量
NT$52,730
RAMP 歷史價格
七日低點/七日高點

NT$1.5935 /

NT$3.2074

30日低點/30日高點

NT$1.5818 /

NT$3.2074

90日低點/90日高點

NT$1.5818 /

NT$3.2074

52週低點/ 52週高點

NT$0.7671 /

NT$5.3810

歷史最高價

Mar 22, 2021 (2 years ago)

NT$31.66

歷史最低價

Oct 30, 2020 (3 years ago)

NT$0.3487

RAMP投資報酬率
無數據
RAMP 供給量

| | |
| --- | --- |
| 流通供給量 | 477,838,740 RAMP |
| 總供給量 | 1,000,000,000 RAMP |
| 最大供給量 | 1,000,000,000 RAMP |