RaribleRARI
等級# 561
代幣
On 56,267 watchlists
Rarible價格 (RARI)
0.0001138 BTC2.00%
0.001657 ETH1.02%

  Rarible RARI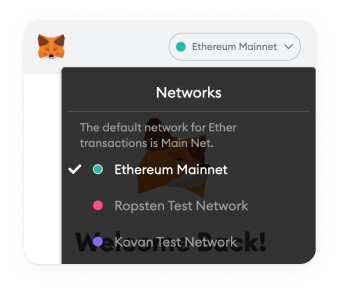 請更改錢包網絡
在MetaMask中更改錢包網絡以添加此合約。
圖表:Rarible 到 TWD
Loading Data
Please wait, we are loading chart data
RARI價格相關數據
Rarible 今天的價格
Rarible價格
NT$72.71
價格變化

24小時

NT$2.40

24小時低點/ 24小時高點

NT$69.85 /

NT$72.78

交易量

24小時

NT$6,932,601.49

數量/市值
0.00956
市場佔有率
無數據
市場排名
#561
Rarible市值

| | |
| --- | --- |
| 市值 | NT$725,135,080.32 |
| 完全稀釋後市值 | NT$1,817,713,962.96 |
Rarible 昨天的價格
昨日低點/高點

NT$68.92 /

NT$71.31

昨日開盤價 / 收盤價

NT$69.14 /

NT$71.30

昨日的價格變動
昨日交易量
NT$6,533,637.06
Rarible 歷史價格
七日低點/七日高點

NT$68.57 /

NT$75.53

30日低點/30日高點

NT$68.57 /

NT$97.42

90日低點/90日高點

NT$63.43 /

NT$126.45

52週低點/ 52週高點

NT$57.94 /

NT$2,015.74

歷史最高價

Nov 16, 2021 (10 months ago)

NT$2,015.74

歷史最低價

Jul 20, 2020 (2 years ago)

NT$9.82

Rarible投資報酬率
Rarible 供給量

| | |
| --- | --- |
| 流通供給量 | 9,973,174 RARI |
| 總供給量 | 25,000,000 RARI |
| 最大供給量 | 無數據 |
RARI 即時價格資訊
Rarible 今日價格 為 NT$72.69 TWD ,24 小時交易量為 NT$6,930,788 TWD 。 RARI 到 TWD 價格為即時更新。 Rarible 在過去 24 小時內上漲了 3.47 。 目前在 CoinMarketCap 的排名為 #561,市值為 NT$724,945,392 TWD 。 流通供給量為 9,973,174 RARI 單位 與未提供最大流通供給量。
交易 Rarible 的最大交易所目前為 MEXC, Gate.io, Crypto.com Exchange, Coinbase Exchange, 與 。 您可以在我們的 查看其它交易所。
What Is Rarible (RARI)?
Rarible is a creator-centric NFT marketplace and issuance platform that utilizes the RARI token to empower users who actively interact with the protocol.
Users on the Rarible platform can easily create non-fungible tokens (NFTs) for unique digital items like artworks, game items and more. The platform offers users a fully-featured marketplace that is filtered and sorted using different categories to create a smooth and easy user experience.
Anyone can create and post NFTs on the Rarible marketplace. The RARI token is a fundamental pillar of the platform as it is used to reward active users and for participating in the governance of the protocol.
Who Are the Founders of Rarible?
The Rarible team is based in Moscow and was co-founded by Alexei Falin and Alexander Salnikov in early 2020.
Alexei Falin is Rarible's CEO, and also the co-founder of Sticker.Place, a computer software company that specializes in stickers. Falin graduated from the University of Southern California and the Higher School of Economics in Moscow.
Alexander Salnikov was the co-founder of Zenome and the ICO Director of Humaniq, a blockchain-based project that provides tools to the unbanked. Salnikov has founded more than five successful companies in the past and has extensive experience as a product manager. He now works as Rarible's head of product.
According to the official Rarible LinkedIn page, the entire Rarible team consists of almost a dozen employees — many of whom are artists.
What Makes Rarible Unique?
Rarible intends to become more than just a marketplace for digital collectibles and art through blockchain technology. The platform is used to create or "mint" NFTs with an extremely simple process that makes it accessible to those with little to no experience with NFTs.
This allows artists and creatives to create and sell their digital products with zero barriers to entry while still benefiting from the security enabled by blockchain technology.
The Rarible platform and protocol is an autonomous ecosystem that is governed by RARI holders, who are tasked with voting on governance proposals. In time, Rarible intends to transition to a fully decentralized autonomous organization (DAO) structure.
The entire NFT ecosystem is still fairly new, but Rarible is already aiming to use part of the revenue to subsidize the first mint transaction (NFT creation transaction) for users, in addition to other business strategies to fuel the growth of the platform.
The Rarible protocol is a solution to the limitations faced by the intellectual property market — such as challenging licensing and paperwork requirements. NFTs instead represent an easily accessible alternative available to anyone with just a few clicks.
Related Pages:
Check out Decentraland (MANA) — a virtual reality platform powered by the Ethereum blockchain.
WAX (WAXP) is a similar marketplace for DApps, NFTs and other services.
Learn more about NFTs with CoinMarketCap Alexandria.
For the latest news, market updates, tricks, and tips, check out the CoinMarketCap blog.
How Many Rarible (RARI) Coins Are There in Circulation?
The total supply of RARI is capped at 25,000,000 and its current circulating supply depends on user participation. As of November 2020, just over 850,000 RARI are in circulation.
The majority of RARI tokens (60%) are reserved for buyers and sellers on the Rarible marketplace. Every Sunday, 75,000 tokens are distributed to creators and collectors (50% each). This will be the case for at least 200 weeks after the marketplace launched. Rarible terms this process "marketplace liquidity mining."
Additionally, an airdrop of 10% of the total supply is distributed among NFT holders (8%) and other Rarible users (2%). The remaining 30% of Rarible tokens will be gradually distributed to investors and the Rarible team.
The full tokenomics of the RARI token can be viewed on the official Rarible introductory post on Medium.
How Is the Rarible Network Secured?
Rarible is a platform built on the Ethereum network. Its native governance token, RARI, is built on the ERC-20 token standard. The tokens created on the platform are minted using the ERC-721 non-fungible standard and are secured by the Rarible protocol.
Both ERC-20 and ERC-721 tokens are transacted on and secured by the Ethereum mainnet. This is a proof-of-work (POW), and soon-to-be proof-of-stake (POS) blockchain that uses a decentralized network of nodes and miners to ensure transactions are secure.
The transparency of the Ethereum blockchain can be used to certify and guarantee the uniqueness of NFTs traded on the Rarible marketplace — ensuring creators and collectors can be confident that their tokens are genuinely rare.
Where Can You Buy Rarible (RARI)?
RARI is currently available to trade on several mid-tier exchanges, including MXC, Hotbit and Poloniex, as well as popular decentralized exchanges like Uniswap, Mooniswap and Balancer. The most popular trading pairs for RARI include RARI/WETH, RARI/USDT and RARI/ETH.
If you're looking to purchase RARI or other cryptocurrencies with regular fiat, check out our simple guide.
RARI價格相關數據
Rarible 今天的價格
Rarible價格
NT$72.71
價格變化

24小時

NT$2.40

24小時低點/ 24小時高點

NT$69.85 /

NT$72.78

交易量

24小時

NT$6,932,601.49

數量/市值
0.00956
市場佔有率
無數據
市場排名
#561
Rarible市值

| | |
| --- | --- |
| 市值 | NT$725,135,080.32 |
| 完全稀釋後市值 | NT$1,817,713,962.96 |
Rarible 昨天的價格
昨日低點/高點

NT$68.92 /

NT$71.31

昨日開盤價 / 收盤價

NT$69.14 /

NT$71.30

昨日的價格變動
昨日交易量
NT$6,533,637.06
Rarible 歷史價格
七日低點/七日高點

NT$68.57 /

NT$75.53

30日低點/30日高點

NT$68.57 /

NT$97.42

90日低點/90日高點

NT$63.43 /

NT$126.45

52週低點/ 52週高點

NT$57.94 /

NT$2,015.74

歷史最高價

Nov 16, 2021 (10 months ago)

NT$2,015.74

歷史最低價

Jul 20, 2020 (2 years ago)

NT$9.82

Rarible投資報酬率
Rarible 供給量

| | |
| --- | --- |
| 流通供給量 | 9,973,174 RARI |
| 總供給量 | 25,000,000 RARI |
| 最大供給量 | 無數據 |