Phala Network

PHA
等級# 291
貨幣
On 188,135 watchlists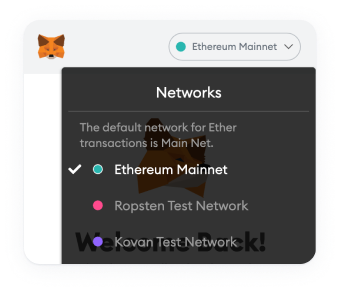 請更改錢包網絡
在MetaMask中更改錢包網絡以添加此合約。

CertiK

Phala Network價格 (PHA)
0.000008483 BTC4.42%
0.000119 ETH4.36%

  Phala Network PHA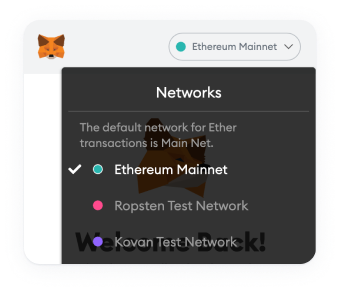 請更改錢包網絡
在MetaMask中更改錢包網絡以添加此合約。

CertiK

圖表:Phala Network 到 TWD
下載數據中...
Please wait, we are loading chart data
PHA價格相關數據
Phala Network 今天的價格
Phala Network價格
NT$5.82
價格變化

24小時

+NT$0.1435

24小時低點/ 24小時高點

NT$5.32 /

NT$5.85

交易量

24小時

NT$755,586,445

數量/市值
0.2865
市場佔有率

0.01%

市場排名
#291
Phala Network市值

| | |
| --- | --- |
| 市值 | NT$2,636,842,349 |
| 完全稀釋後市值 | NT$5,815,375,649 |
Phala Network 昨天的價格
昨日低點/高點

NT$4.98 /

NT$5.77

昨日開盤價 / 收盤價

NT$5.00 /

NT$5.72

昨日的價格變動
昨日交易量
NT$1,020,624,520
Phala Network 歷史價格
七日低點/七日高點

NT$4.25 /

NT$5.85

30日低點/30日高點

NT$3.33 /

NT$5.85

90日低點/90日高點

NT$3.17 /

NT$5.85

52週低點/ 52週高點

NT$2.13 /

NT$14.02

歷史最高價

May 15, 2021 (2 years ago)

NT$42.38

歷史最低價

Oct 13, 2022 (4 months ago)

NT$2.13

Phala Network投資報酬率
Phala Network 供給量

| | |
| --- | --- |
| 流通供給量 | 453,425,971 PHA |
| 總供給量 | 1,000,000,000 PHA |
| 最大供給量 | 1,000,000,000 PHA |
PHA 即時價格資訊
Phala Network 今日價格 為 NT$5.82 TWD ,24 小時交易量為 NT$755,586,445 TWD 。 PHA 到 TWD 價格為即時更新。 Phala Network 在過去 24 小時內上漲了 2.59 。 目前在 CoinMarketCap 的排名為 #291,市值為 NT$2,636,842,349 TWD 。 流通供給量為 453,425,971 PHA 單位 與最大流通供給量為1,000,000,000 PHA 單位。
交易 Phala Network 的最大交易所目前為 Binance, Deepcoin, OKX, CoinW, 與 。 您可以在我們的 查看其它交易所。
What Is Phala Network?
Phala Network is a privacy-preserving cloud computing service, which offers computing power comparable to existing cloud services and protects the privacy of managed programs. Based on TEE-Blockchain Hybrid Architecture, developers can deploy confidential smart contracts running inside the TEE Enclaves in the CPU.
Phala is also based on Substrate, and will run as a parachain of Polkadot ecosystem.
PHA is the native utility token that is used for:
Trusted Computing Resources: Purchase trusted computing resources in the network and the data exchanges (e.g. trusted computing power, on-chain computing and storage resources, and off-chain storage) using PHA tokens.
Data Exchange Fee: Phala provides a contract-based data exchange infrastructure for standardized data collection, analysis, and trading protocols. With Phala's protocol, a confidential but trusted exchange ecosystem is built for both buyers and sellers.
Security Guarantee: Gatekeepers must stake a certain amount of PHA tokens, which may be slashed for misbehavior.
Governance: Stakeholders who own a certain amount of PHA are able to join the Phala DAO to participate in community governance.
Phala products include:
Bridges between blockchains and Polkadot, e.g. pDiem, pBTC, pETH, pBTG
Dark Wallet *Darkpool
How Many PHA Coins Are There in Circulation?
There is a maximum supply of 10 billion PHA, and as of February 26, 14.7% of it in circulation.
Who Are the Founders of Phala Network?
Where Can I Buy Phala (PHA)?
As one of the most potential Polkadot ecosystem projects in terms of privacy, PHA is available on some top-ranked exchanges including Binance, Huobi Global, Okex, Kucoin, Uniswap and 1inch. For the full list, check out here.
What Makes Phala Unique?
Phala Network tackles the issue of trust in the computation cloud.
This blockchain is a trustless computation platform that enables massive cloud processing without sacrificing data confidentiality. Built around TEE-based privacy technology already embedded into modern processors, Phala Network's distributed computing cloud is versatile and confidential. By separating the consensus mechanism from computation, Phala ensures processing power is highly scalable. Together, this creates the infrastructure for a powerful, secure, and scalable trustless computing cloud.
As a member parachain of the Polkadot cross-chain ecosystem, Phala will be able to provide computing power to other blockchain applications while protecting the data layer, enabling possibilities like privacy-protected DeFi trading positions and transaction history, co-computing DID confidential data, developing light-node cross-chain bridges, and more.
On-chain services currently being developed on Phala Network include Web3 Analytics: high-performance smart contracts from Phala enable highly concurrent mass data analytics with privacy, paving the way for an alternative to Google Analytics that inherently respects individual confidentiality.
Related Pages:
Phala: Transparent and Private Global Computation Cloud.
PHA價格相關數據
Phala Network 今天的價格
Phala Network價格
NT$5.82
價格變化

24小時

+NT$0.1435

24小時低點/ 24小時高點

NT$5.32 /

NT$5.85

交易量

24小時

NT$755,586,445

數量/市值
0.2865
市場佔有率

0.01%

市場排名
#291
Phala Network市值

| | |
| --- | --- |
| 市值 | NT$2,636,842,349 |
| 完全稀釋後市值 | NT$5,815,375,649 |
Phala Network 昨天的價格
昨日低點/高點

NT$4.98 /

NT$5.77

昨日開盤價 / 收盤價

NT$5.00 /

NT$5.72

昨日的價格變動
昨日交易量
NT$1,020,624,520
Phala Network 歷史價格
七日低點/七日高點

NT$4.25 /

NT$5.85

30日低點/30日高點

NT$3.33 /

NT$5.85

90日低點/90日高點

NT$3.17 /

NT$5.85

52週低點/ 52週高點

NT$2.13 /

NT$14.02

歷史最高價

May 15, 2021 (2 years ago)

NT$42.38

歷史最低價

Oct 13, 2022 (4 months ago)

NT$2.13

Phala Network投資報酬率
Phala Network 供給量

| | |
| --- | --- |
| 流通供給量 | 453,425,971 PHA |
| 總供給量 | 1,000,000,000 PHA |
| 最大供給量 | 1,000,000,000 PHA |