mStable Governance Token: Meta (MTA)

MTA
等級# 1220
代幣
On 9,919 watchlists
mStable Governance Token: Meta (MTA)鏈接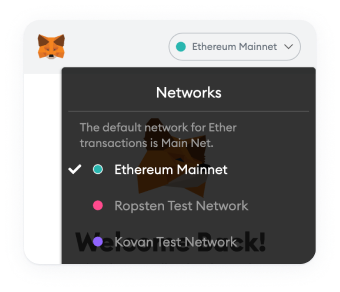 請更改錢包網絡
在MetaMask中更改錢包網絡以添加此合約。
mStable Governance Token: Meta (MTA)標籤
mStable Governance Token: Meta (MTA)價格 (MTA)
0.000001199 BTC12.23%
0.0000172 ETH12.04%

  mStable Governance Token: Meta (MTA) MTA
mStable Governance Token: Meta (MTA)鏈接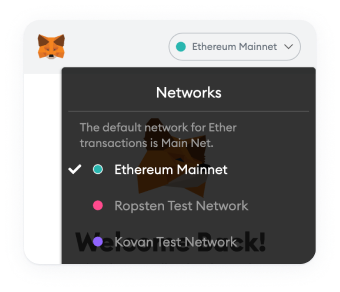 請更改錢包網絡
在MetaMask中更改錢包網絡以添加此合約。
mStable Governance Token: Meta (MTA)標籤
圖表:mStable Governance Token: Meta (MTA) 到 TWD
MTA價格相關數據
mStable Governance Token: Meta (MTA) 今天的價格
mStable Governance Token: Meta (MTA)價格
NT$0.9698
價格變化

24小時

-NT$0.1628

24小時低點/ 24小時高點

NT$0.9694 /

NT$1.1323

交易量

24小時

NT$1,513,460

數量/市值
0.02621
市場佔有率

0.00%

市場排名
#1220
總鎖倉價值(TVL)
NT$212,075,201
mStable Governance Token: Meta (MTA)市值

| | |
| --- | --- |
| 市值 | NT$57,754,298 |
| 完全稀釋後市值 | NT$96,976,701 |
mStable Governance Token: Meta (MTA) 昨天的價格
昨日低點/高點

NT$1.0939 /

NT$1.1569

昨日開盤價 / 收盤價

NT$1.1507 /

NT$1.0985

昨日的價格變動
昨日交易量
NT$1,540,221
mStable Governance Token: Meta (MTA) 歷史價格
七日低點/七日高點

NT$0.9694 /

NT$1.1673

30日低點/30日高點

NT$0.6798 /

NT$1.1673

90日低點/90日高點

NT$0.6798 /

NT$1.5386

52週低點/ 52週高點

NT$0.6798 /

NT$7.5715

歷史最高價

Aug 31, 2020 (3 years ago)

NT$340.02

歷史最低價

May 15, 2023 (24 days ago)

NT$0.6798

mStable Governance Token: Meta (MTA)投資報酬率
mStable Governance Token: Meta (MTA) 供給量

| | |
| --- | --- |
| 流通供給量 | 59,554,818 MTA |
| 總供給量 | 100,000,000 MTA |
| 最大供給量 | 無數據 |
MTA 即時價格資訊
mStable Governance Token: Meta (MTA) 今日價格 為 NT$0.969767 TWD ,24 小時交易量為 NT$1,513,460 TWD 。 MTA 到 TWD 價格為即時更新。 mStable Governance Token: Meta (MTA) 在過去 24 小時內下跌了 14.33 。 目前在 CoinMarketCap 的排名為 #1220,市值為 NT$57,754,298 TWD 。 流通供給量為 59,554,818 MTA 單位 與未提供最大流通供給量。
交易 mStable Governance Token: Meta (MTA) 的最大交易所目前為 CoinW, Gate.io, MEXC, Uniswap v2, 與 。 您可以在我們的 查看其它交易所。
What Is Meta (MTA)?
Meta (MTA) and mStable (MUSD) are parts of an autonomous, non-custodial stablecoin infrastructure that is designed to provide a decentralized finance (DeFi) platform and a base layer collateral protocol on which DeFi applications can be built. mStable is a meta-asset platform with an aim of creating assets that are better than the sum of their parts.
The Meta (MTA) token is mStable's protocol token and has three functions: coordination of decentralized governance, incentivization of bootstrapping of mAsset liquidity and utility and empowerment of a decentralized community of Governors.
As such, Meta governs mStable, and each system parameter is determined by the users. To participate in the governance, the users have to stake MTA and vote on the proposals, thereby becoming a Meta Governor.
Who Are the Founders of Meta?
mStable was co-founded by James Simpson and Henrik Andersson.
James Simpson is the CEO of mStable. He has also worked as an investment analyst at Apollo Capital.
Henrik Andersson is the lead advisor at mStable. He is also and an advisor at Meld Gold and the CIO of Apollo Capital.
Simpson and Andersson met at Apollo Capital, and, after participating in several stablecoin and lending platform projects, they started work on uniting lending, swapping and saving into a single standard. Their goal was to remove points of friction encountered by the users of existing stablecoins. This project eventually became mStable.
What Makes Meta Unique?
mStable provides a stablecoin liquidity pool, or, in other words, a noncustodial smart contract that allows deposits of whitelisted stablecoins.
SWAP addresses the issue of liquidity across different stablecoins and assets, and the MUSD token is redeemable for any underlying asset at a 1:1 ratio, regardless of its price. This way, zero slippage occurs, and there's an implementation of a straight-line bonding curve which generates a large swap volume from users that are arbitraging the price difference.
SAVE solves the issue of yield by offering a high annual percentage yield (APY). Holding MUSD allows users to access the MUSD high savings rate, which is a combination of interests that are gained by the automatic lending of the underlying assets to Save and Compound.
MINT facilitates the minting of MUSD, which is necessary to address mStable's high APY. There are 14 million stablecoins that have generated 40 million MUSD which is the collateral behind the circulating supply.
EARN motivates users to contribute to MUSD liquidity through DeFi. Its goal is to make MUSD a lot more useful and liquid. To do this efficiently, mStable distributes MTA.
mStable increases the liquidity by pooling participants from different asset markets, improves safety through spreading the risk of different pegging mechanisms and reduces the congestion by inviting liquidity into the system through incentives.
Related Pages:
Learn more about HempCoin.
Learn more about Synthetix.
Learn how to use Uniswap on CMC Alexandria.
Increase your knowledge of cryptocurrencies on the CoinMarketCap blog.
How Many Meta (MTA) Coins Are There in Circulation?
As of March 2021, Meta (MTA) has a circulating supply of 17,336,544 tokens and a maximum supply of 100,000,000 MTA.
How Is the Meta Network Secured?
mStable keeps the network secure through a multi-faceted approach. There is a macro-level architecture with a robust governance decentralization plan and a micro-level architecture where code formatting, documentation, testing procedures and auditing play vital roles.
There is also an open reward pool for the discovery and reporting of vulnerabilities found within the mStable protocol.
Where Can You Buy Meta (MTA)?
Meta (MTA) can be bought and sold on the following exchanges:
You can learn everything you need to know about buying Bitcoin (BTC) and other cryptocurrencies here.
MTA價格相關數據
mStable Governance Token: Meta (MTA) 今天的價格
mStable Governance Token: Meta (MTA)價格
NT$0.9698
價格變化

24小時

-NT$0.1628

24小時低點/ 24小時高點

NT$0.9694 /

NT$1.1323

交易量

24小時

NT$1,513,460

數量/市值
0.02621
市場佔有率

0.00%

市場排名
#1220
總鎖倉價值(TVL)
NT$212,075,201
mStable Governance Token: Meta (MTA)市值

| | |
| --- | --- |
| 市值 | NT$57,754,298 |
| 完全稀釋後市值 | NT$96,976,701 |
mStable Governance Token: Meta (MTA) 昨天的價格
昨日低點/高點

NT$1.0939 /

NT$1.1569

昨日開盤價 / 收盤價

NT$1.1507 /

NT$1.0985

昨日的價格變動
昨日交易量
NT$1,540,221
mStable Governance Token: Meta (MTA) 歷史價格
七日低點/七日高點

NT$0.9694 /

NT$1.1673

30日低點/30日高點

NT$0.6798 /

NT$1.1673

90日低點/90日高點

NT$0.6798 /

NT$1.5386

52週低點/ 52週高點

NT$0.6798 /

NT$7.5715

歷史最高價

Aug 31, 2020 (3 years ago)

NT$340.02

歷史最低價

May 15, 2023 (24 days ago)

NT$0.6798

mStable Governance Token: Meta (MTA)投資報酬率
mStable Governance Token: Meta (MTA) 供給量

| | |
| --- | --- |
| 流通供給量 | 59,554,818 MTA |
| 總供給量 | 100,000,000 MTA |
| 最大供給量 | 無數據 |