Band Protocol

BAND
等級# 157
代幣
On 121,789 watchlists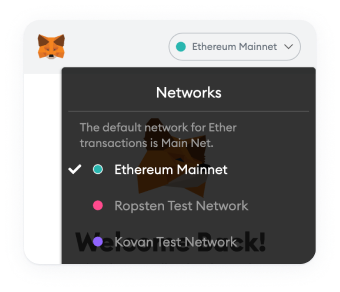 請更改錢包網絡
在MetaMask中更改錢包網絡以添加此合約。

CertiK

Band Protocol價格 (BAND)
0.00004657 BTC4.12%
0.0006675 ETH2.95%

  Band Protocol BAND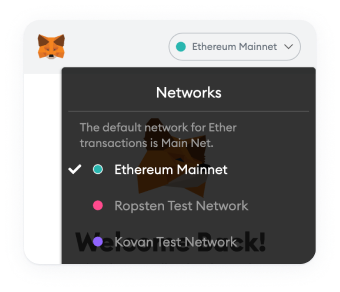 請更改錢包網絡
在MetaMask中更改錢包網絡以添加此合約。

CertiK

BAND價格相關數據
Band Protocol 今天的價格
Band Protocol價格
NT$37.79
價格變化

24小時

-NT$1.3159

24小時低點/ 24小時高點

NT$37.75 /

NT$41.02

交易量

24小時

NT$262,194,324

數量/市值
0.05492
市場佔有率

0.01%

市場排名
#157
Band Protocol市值

| | |
| --- | --- |
| 市值 | NT$4,774,397,854 |
| 完全稀釋後市值 | NT$5,106,915,796 |
Band Protocol 昨天的價格
昨日低點/高點

NT$38.93 /

NT$41.02

昨日開盤價 / 收盤價

NT$39.50 /

NT$40.42

昨日的價格變動
昨日交易量
NT$309,512,034
Band Protocol 歷史價格
七日低點/七日高點

NT$37.75 /

NT$47.11

30日低點/30日高點

NT$37.75 /

NT$47.12

90日低點/90日高點

NT$37.75 /

NT$64.26

52週低點/ 52週高點

NT$30.44 /

NT$111.16

歷史最高價

Apr 15, 2021 (2 years ago)

NT$713.04

歷史最低價

Nov 25, 2019 (4 years ago)

NT$6.2774

Band Protocol投資報酬率
Band Protocol 供給量

| | |
| --- | --- |
| 流通供給量 | 126,353,185 BAND |
| 總供給量 | 135,153,185 BAND |
| 最大供給量 | 無數據 |
BAND 即時價格資訊
Band Protocol 今日價格 為 NT$37.79 TWD ,24 小時交易量為 NT$262,194,324 TWD 。 BAND 到 TWD 價格為即時更新。 Band Protocol 在過去 24 小時內下跌了 3.31 。 目前在 CoinMarketCap 的排名為 #157,市值為 NT$4,774,397,854 TWD 。 流通供給量為 126,353,185 BAND 單位 與未提供最大流通供給量。
交易 Band Protocol 的最大交易所目前為 Binance, BTCEX, OKX, Deepcoin, 與 。 您可以在我們的 查看其它交易所。
What Is Band Protocol (BAND)?
Band Protocol is a cross-chain data oracle platform that is able to take real-world data and supply it to on-chain applications, while also connecting APIs to smart-contracts to facilitate the exchange of information between on-chain and off-chain data sources.
By supplying reputable, verifiable real-world data to blockchains, Band Protocol unlocks a range of new use cases for developers to explore — since they can now use any type of real-world data as part of their decentralized application (DApp) logic, including sports, weather, random numbers, price feed data and more.
Band Protocol initially launched as an ERC-20 project on the Ethereum blockchain in September 2019, but transitioned to the Cosmos network in June 2020 with the release of Band Protocol 2.0. The new protocol is built on BandChain using the Cosmos SDK. Oracle nodes on BandChain not only relay data but are also involved in block production/validation, giving them a dual role.
BAND is the native token of the Band Protocol ecosystem and is used as collateral by validators involved in fulfilling data requests, as well as the main medium of exchange on BandChain — being used to paying for private data.
Who Are the Founders of Band Protocol?
Band Protocol was founded in 2017 by Soravis Srinawakoon, Paul Chonpimai and Sorawit Suriyakarn.
Soravis Srinawakoon, the current CEO of Band Protocol, is a former software engineer at Ericsson and management consultant at The Boston Consulting Group. Paul Chonpimai, on the other hand, is Band Protocol's CPO, and a former web developer at Turfmapp and engineer at Tripadvisor. Lastly, former software engineer at Dropbox and Quora Sorawit Suriyakarn is Band Protocol's current CTO and a gold medalist competitive programmer.
In addition to the founding team, the Band Protocol LinkedIn page currently lists a total of 20 additional employees, most of which are scattered throughout Asia, and include designers, developers and engineers. The platform is also supported by major global investors, including Sequoia Capital, Dunamu & Partners, Spartan Group and Binance.
What Makes Band Protocol Unique?
Band Protocol is designed to be faster and more efficient than competing oracle solutions and is also compatible with most blockchain and smart contract development frameworks — ensuring reliable data can be fed to and from multiple different blockchains.
To achieve its cross-chain data transfer, Band Protocol plans to leverage Cosmos' still in-development Inter Blockchain Communication (IBC) protocol. It remains unclear how long it will take until the IBC is operational and ready for use.
Band Protocol is designed to offer permissionless oracle creation, allowing anybody to start servicing data requests. It also offers extremely simple smart contract integration, allowing developers to begin using data from Band Protocol oracles with just a few lines of code by calling on a predefined interface.
Related Pages:
Read about Chainlink (LINK) — a competing Oracle provider built on Ethereum.
Learn about Cosmos (ATOM) — the blockchain which Band Protocol is built on.
Get up to speed on blockchain Oracles with CoinMarketCap Alexandria.
Get the latest tips, tricks, and guides at the CoinMarketCap blog.
How Many Band Protocol (BAND) Coins Are There in Circulation?
Band Protocol originally released the BAND token following an initial exchange offering (IEO) on the Binance Launchpad in September 2019. A total of 27.37% of the total supply was sold across three token sale rounds (seed, private, and public sale).
The total supply of BAND is capped at 100 million tokens. Of this, just over 20% (20.49 million tokens) were in circulation as of November 2020.
Overall, a total of 20% of the BAND token supply is allocated to the team, plus a further 5% to its advisors. 25.63% is allocated to the Band Protocol ecosystem. Based on the projected emission rate, a total of 100% of the total supply should be in circulation by 2025 at the earliest
How Is the Band Protocol Network Secured?
Though BAND tokens were previously based on the ERC-20 standard, they were recently relaunched as native BAND tokens on the Band Protocol mainnet (known as BandChain).
Holders of the older tokens are able to complete a 1:1 swap by depositing their ERC-20 BAND tokens to Binance, and then withdrawing them as native tokens. This will be necessary to participate in BAND staking — which is only available for mainnet tokens.
Based on the Cosmos' SDK, BandChain is secured by a Byzantine fault Tolerance (BFT) consensus algorithm, which protects it against attacks. This works in combination with a delegated proof of stake (dPOS) setup, which secures the network's oracles and allows BAND holders to earn staking rewards for delegating their stake to nodes.
Where Can You Buy Band Protocol (BAND)?
BAND was first tracked on public exchanges by CoinMarketCap in September 2019. Since then, it has been listed on a wide range of platforms, including several tier 1 exchanges — like Binance, Coinbase Pro and OKEx.
The vast majority of BAND trading pairs are against Tether (USDT) and Bitcoin (BTC), but BAND can also be traded against several fiat currencies, including GBP, USD and EUR on Coinbase Pro. For more information about buying cryptocurrency as a beginner, read our comprehensive guide.
BAND價格相關數據
Band Protocol 今天的價格
Band Protocol價格
NT$37.79
價格變化

24小時

-NT$1.3159

24小時低點/ 24小時高點

NT$37.75 /

NT$41.02

交易量

24小時

NT$262,194,324

數量/市值
0.05492
市場佔有率

0.01%

市場排名
#157
Band Protocol市值

| | |
| --- | --- |
| 市值 | NT$4,774,397,854 |
| 完全稀釋後市值 | NT$5,106,915,796 |
Band Protocol 昨天的價格
昨日低點/高點

NT$38.93 /

NT$41.02

昨日開盤價 / 收盤價

NT$39.50 /

NT$40.42

昨日的價格變動
昨日交易量
NT$309,512,034
Band Protocol 歷史價格
七日低點/七日高點

NT$37.75 /

NT$47.11

30日低點/30日高點

NT$37.75 /

NT$47.12

90日低點/90日高點

NT$37.75 /

NT$64.26

52週低點/ 52週高點

NT$30.44 /

NT$111.16

歷史最高價

Apr 15, 2021 (2 years ago)

NT$713.04

歷史最低價

Nov 25, 2019 (4 years ago)

NT$6.2774

Band Protocol投資報酬率
Band Protocol 供給量

| | |
| --- | --- |
| 流通供給量 | 126,353,185 BAND |
| 總供給量 | 135,153,185 BAND |
| 最大供給量 | 無數據 |