Firo

FIRO
等級# 523
貨幣
On 35,747 watchlists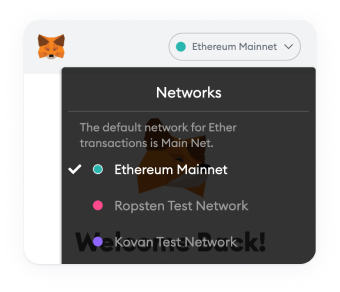 請更改錢包網絡
在MetaMask中更改錢包網絡以添加此合約。
Firo標籤
Algorithm
Industry
Others
由項目方回報之標籤
Hybrid - PoW & PoS
Government
Store Of Value
Atomic Swaps
Bulletproofs
Payments
Firo價格 (FIRO)
0.0001073 BTC0.94%
0.001485 ETH2.38%

  Firo FIRO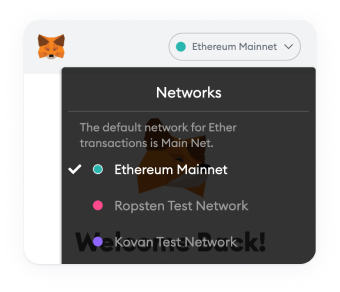 請更改錢包網絡
在MetaMask中更改錢包網絡以添加此合約。
Firo標籤
Algorithm
Industry
Others
由項目方回報之標籤
Hybrid - PoW & PoS
Government
Store Of Value
Atomic Swaps
Bulletproofs
Payments
圖表:Firo 到 TWD
下載數據中...
Please wait, we are loading chart data
FIRO價格相關數據
Firo 今天的價格
Firo價格
NT$53.89
價格變化

24小時

-NT$0.5722

24小時低點/ 24小時高點

NT$52.91 /

NT$62.41

交易量

24小時

NT$337,816,231.69

數量/市值
0.5329
市場佔有率

0.00%

市場排名
#523
Firo市值

| | |
| --- | --- |
| 市值 | NT$633,886,994.59 |
| 完全稀釋後市值 | NT$1,153,199,682.92 |
Firo 昨天的價格
昨日低點/高點

NT$52.77 /

NT$62.41

昨日開盤價 / 收盤價

NT$52.99 /

NT$53.78

昨日的價格變動
昨日交易量
NT$331,923,182.67
Firo 歷史價格
七日低點/七日高點

NT$48.66 /

NT$62.41

30日低點/30日高點

NT$42.82 /

NT$89.77

90日低點/90日高點

NT$42.82 /

NT$133.18

52週低點/ 52週高點

NT$36.44 /

NT$273.85

歷史最高價

Dec 26, 2017 (5 years ago)

NT$5,263.74

歷史最低價

Dec 02, 2016 (6 years ago)

NT$8.52

Firo投資報酬率
Firo 供給量

| | |
| --- | --- |
| 流通供給量 | 11,763,081 FIRO |
| 總供給量 | 12,427,855 FIRO |
| 最大供給量 | 12,427,855 FIRO |
FIRO 即時價格資訊
Firo 今日價格 為 NT$54.00 TWD ,24 小時交易量為 NT$338,500,280 TWD 。 FIRO 到 TWD 價格為即時更新。 Firo 在過去 24 小時內下跌了 1.00 。 目前在 CoinMarketCap 的排名為 #523,市值為 NT$635,170,560 TWD 。 流通供給量為 11,763,081 FIRO 單位 與最大流通供給量為21,400,000 FIRO 單位。
交易 Firo 的最大交易所目前為 Binance, Deepcoin, MEXC, Tapbit, 與 。 您可以在我們的 查看其它交易所。
What Is Firo (FIRO)?
Firo (FIRO), formerly known as Zcoin, is a cryptocurrency that focuses on being private digital cash. It created the Lelantus privacy protocol which allows users to burn their coins and redeem them later for brand new ones that do not have any transaction history.
Prior to Lelantus, it was also the first cryptocurrency to code and launch a practical implementation of the Zerocoin protocol which became one of the most prevalent privacy protocols in use, prior to it being replaced by Sigma and then Lelantus after cryptographic flaws were discovered in the Zerocoin protocol in 2019.
Who Are the Founders of Firo?
The founder of Firo (then Zcoin) is Poramin Insom. He earned a masters degree in Information Security from Johns Hopkins University where he wrote a paper on a proposed practical implementation of the Zerocoin protocol. Aside from Firo, he is also a co-founder of the Satang Corporation and has served as second lieutenant with the Royal Thai Armed Forces in its cyber warfare division.
Reuben Yap joined the project shortly after its launch in 2016 and now leads the project in its overall strategy, development and research goals. Reuben has been a vocal advocate of online and financial privacy, having founded one of Southeast Asia's earliest VPN services to combat censorship and is a well-respected speaker on the topic, with featured commentary in CoinDesk, BBC, Forbes, Nasdaq, Reuters and Cheddar News, among others. He assumed the role of Project Steward & Co-Founder in November 2019.
What Makes Firo Unique?
Firo's Lelantus privacy protocol and its predecessor, Sigma, relies as part of its construction a specialized zero-knowledge proof called one-out-of-many proofs which unlike other zk constructions, does not require a trusted setup or exotic math/cryptographic assumptions while retaining high anonymity sets.
It was also the first project to deploy Dandelion++ in October 2018, a method of propagating transactions that prevents third parties from linking an IP address to a transaction.
In November 2018, Firo's (then Zcoin) blockchain was used in the Thai Democrat Party's primary election to elect its party leader. With over 127,000 votes cast nationwide, it is the world's first large-scale political election held on a blockchain.
Firo was rebranded from Zcoin in October 2020.
How Many Firo (FIRO) Coins Are There in Circulation?
Firo (FIRO) has a circulating supply of 12,211,042 coins and a maximum supply of 21,400,000 FIRO as of August 2021. It follows a similar distribution schedule as Bitcoin.
How Is the Firo Network Secured?
Firo uses a PoW-Chainlock hybrid consensus model whereby quorums are formed by several hundred masternodes deterministically selected (LLMQ) that perform a verifiable network-wide measurement/vote of the "first-seen" rule and locks in the block that is first-seen. Blocks are final with a single confirmation as no reorganizations are allowed past this point. This also mitigates 51% mining attacks as more than half the masternode network would need to be compromised to disable Chainlocks before a 51% attack can be mounted.
Firo's mining algorithm is MTP which relies on memory hardness to make it resistant to ASICs. It is moving to FiroPOW, a ProgPOW variant that is designed explicitly for GPU mining and is even more resistant to ASICs and FPGAs to encourage fair distribution of its coin.
Where Can You Buy Firo (FIRO)?
Firo (FIRO) can be traded on the following exchanges:
If you are interested in learning how to buy Bitcoin (BTC), read our official guide here.
FIRO價格相關數據
Firo 今天的價格
Firo價格
NT$53.89
價格變化

24小時

-NT$0.5722

24小時低點/ 24小時高點

NT$52.91 /

NT$62.41

交易量

24小時

NT$337,816,231.69

數量/市值
0.5329
市場佔有率

0.00%

市場排名
#523
Firo市值

| | |
| --- | --- |
| 市值 | NT$633,886,994.59 |
| 完全稀釋後市值 | NT$1,153,199,682.92 |
Firo 昨天的價格
昨日低點/高點

NT$52.77 /

NT$62.41

昨日開盤價 / 收盤價

NT$52.99 /

NT$53.78

昨日的價格變動
昨日交易量
NT$331,923,182.67
Firo 歷史價格
七日低點/七日高點

NT$48.66 /

NT$62.41

30日低點/30日高點

NT$42.82 /

NT$89.77

90日低點/90日高點

NT$42.82 /

NT$133.18

52週低點/ 52週高點

NT$36.44 /

NT$273.85

歷史最高價

Dec 26, 2017 (5 years ago)

NT$5,263.74

歷史最低價

Dec 02, 2016 (6 years ago)

NT$8.52

Firo投資報酬率
Firo 供給量

| | |
| --- | --- |
| 流通供給量 | 11,763,081 FIRO |
| 總供給量 | 12,427,855 FIRO |
| 最大供給量 | 12,427,855 FIRO |