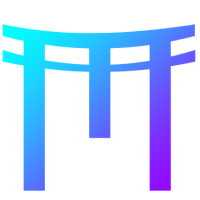 Manga Token$MANGA
等級# 6077
代幣
On 1,991 watchlists
Manga Token價格 ($MANGA)
0.000000002367 BTC2.23%
0.00000004261 ETH4.20%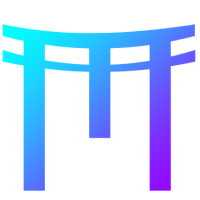 Manga Token $MANGA
Self Reported Circulating Supply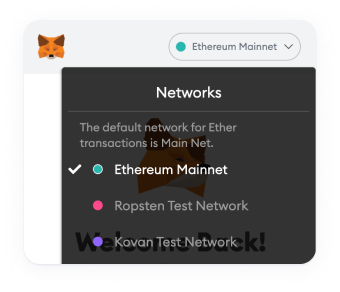 請更改錢包網絡
在MetaMask中更改錢包網絡以添加此合約。
Manga Token標籤
Category
由項目方回報之標籤
Crowdfunding
Staking
BNB Smart Chain
圖表:Manga Token 到 TWD
Loading Data
Please wait, we are loading chart data
$MANGA價格相關數據
Manga Token 今天的價格
Manga Token價格
NT$0.001346
價格變化

24h

-NT$0.00004488

24小時低點/ 24小時高點

NT$0.001345 /

NT$0.00139

交易量

24h

NT$23,662.69

數量/市值
0.03143
市場佔有率

0.00%

市場排名
#6077
Manga Token市值

| | |
| --- | --- |
| 市值 | NT$752,838.75 |
| 完全稀釋後市值 | NT$26,915,014.32 |
Manga Token 昨天的價格
昨日低點/高點

NT$0.001346 /

NT$0.00139

昨日開盤價 / 收盤價

NT$0.00139 /

NT$0.001346

昨日的價格變動
昨日交易量
NT$49,080.92
Manga Token 歷史價格
七日低點/七日高點

NT$0.001345 /

NT$0.001502

30日低點/30日高點

NT$0.001345 /

NT$0.002174

90日低點/90日高點

NT$0.001345 /

NT$0.003964

52週低點/ 52週高點

NT$0.001345 /

NT$0.1624

歷史最高價

Aug 31, 2021 (10 months ago)

NT$0.1624

歷史最低價

Jul 03, 2022 (4 hours ago)

NT$0.001345

Manga Token投資報酬率
Manga Token 供給量

| | |
| --- | --- |
| 流通供給量 | 559,419,169 $MANGA |
| 總供給量 | 20,000,000,000 $MANGA |
| 最大供給量 | 20,000,000,000 $MANGA |
$MANGA 即時價格資訊
Manga Token 今日價格 為 NT$0.001346 TWD ,24 小時交易量為 NT$23,662.69 TWD 。 $MANGA 到 TWD 價格為即時更新。 Manga Token 在過去 24 小時內下跌了 3.17 。 目前在 CoinMarketCap 的排名為 #6077,市值為 未提供 。 未提供流通供給量 與最大流通供給量為20,000,000,000 $MANGA 單位。
交易 Manga Token 的最大交易所目前為 。 您可以在我們的 查看其它交易所。
Digital manga distribution over the internet is a rapidly growing industry. In 2020 alone, the earnings of digital sales of manga in Japan soared to an all time high of 342.0 billion yen (about US$3.22 billion). This figure is expected to grow much larger as this growth is still in the beginning of an upward trend.
This highly valuable industry has generated a very strong subculture in collecting merchandise. Substantiated by the fact that merchandising alone garners the largest chunk of Japan's anime revenue at 44.36% of the 1.3 trillion yen earnings in 2019.
Taking this into consideration, the Manga Token project is to help steer the manga industry towards the the blockchain world to achieve the following objectives:
A. Help mangaka create better works by supporting them financially
B. Ensure a flow of authentic digital merchandise reach the hands of collectors
To achieve the objectives, Manga Token will drive the creation of a platform called Trophee that is equipped with several core capabilities.
A. NFT Marketplace - Provides a discovery platform to create and distribute Manga NFTs through direct sales, auctions and reward mechanisms.
B. NFT Value Index - Simplify NFT valuations through A.I. based scoring to help collectors in their trading decisions.
C. NFT Collateral - Using the value index as a base, collectors will be able to collateralise their NFTs for loans.
We build the Manga Token to have strong utility. The core utilities of the Manga Token are:
A. Payment transactions - Collectors can use Manga tokens to buy NFTs and participate in voting for their favorite manga title
B. Reward token - Mangaka, scanlations or community group involved in the release of manga online will get rewards in Manga tokens.
C. Project staking - Stake for allocation to manga related projects' Initial DEX Offering (IDO) on our Manga Project Starter platform
Manga token is instrumental in building up interactivity and growth traction in the manga community who will then be encouraged and rewarded with great content and authentic digital merchandise.
This project is driven by Elvin Li and Young Shin, both veterans in the software and the games industry and assisted by various corporate partners such as SOZO Comics, Super Genius Games and 2359 Media.
We believe that Manga Token will revolutionize and disrupt the manga industry as it successfully addresses the horizontal expansion of the industry.
$MANGA價格相關數據
Manga Token 今天的價格
Manga Token價格
NT$0.001346
價格變化

24h

-NT$0.00004488

24小時低點/ 24小時高點

NT$0.001345 /

NT$0.00139

交易量

24h

NT$23,662.69

數量/市值
0.03143
市場佔有率

0.00%

市場排名
#6077
Manga Token市值

| | |
| --- | --- |
| 市值 | NT$752,838.75 |
| 完全稀釋後市值 | NT$26,915,014.32 |
Manga Token 昨天的價格
昨日低點/高點

NT$0.001346 /

NT$0.00139

昨日開盤價 / 收盤價

NT$0.00139 /

NT$0.001346

昨日的價格變動
昨日交易量
NT$49,080.92
Manga Token 歷史價格
七日低點/七日高點

NT$0.001345 /

NT$0.001502

30日低點/30日高點

NT$0.001345 /

NT$0.002174

90日低點/90日高點

NT$0.001345 /

NT$0.003964

52週低點/ 52週高點

NT$0.001345 /

NT$0.1624

歷史最高價

Aug 31, 2021 (10 months ago)

NT$0.1624

歷史最低價

Jul 03, 2022 (4 hours ago)

NT$0.001345

Manga Token投資報酬率
Manga Token 供給量

| | |
| --- | --- |
| 流通供給量 | 559,419,169 $MANGA |
| 總供給量 | 20,000,000,000 $MANGA |
| 最大供給量 | 20,000,000,000 $MANGA |