GMT Token

GMT
等級# 540
代幣
On 72,063 watchlists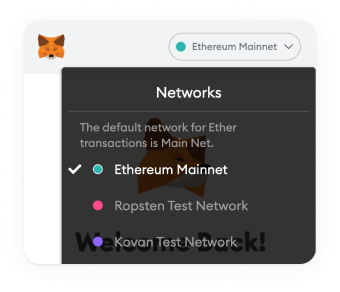 請更改錢包網絡
在MetaMask中更改錢包網絡以添加此合約。

CertiK

GMT Token價格 (GMT)
0.000003928 BTC1.04%
0.00006234 ETH0.98%

  GMT Token GMT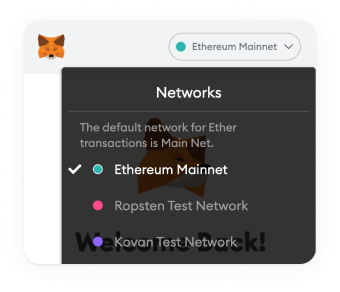 請更改錢包網絡
在MetaMask中更改錢包網絡以添加此合約。

CertiK

圖表:GMT Token 到 TWD
Loading Data
Please wait, we are loading chart data
GMT價格相關數據
GMT Token 今天的價格
GMT Token價格
NT$3.3407
價格變化

24小時

-NT$0.1165

24小時低點/ 24小時高點

NT$3.3031 /

NT$3.4631

交易量

24小時

NT$28,385,472

數量/市值
0.03224
市場佔有率

0.00%

市場排名
#540
GMT Token市值

| | |
| --- | --- |
| 市值 | NT$880,542,988 |
| 完全稀釋後市值 | NT$33,406,912,495 |
GMT Token 昨天的價格
昨日低點/高點

NT$3.3337 /

NT$3.4659

昨日開盤價 / 收盤價

NT$3.3622 /

NT$3.4326

昨日的價格變動
昨日交易量
NT$34,420,071
GMT Token 歷史價格
七日低點/七日高點

NT$3.3031 /

NT$3.7391

30日低點/30日高點

NT$2.7775 /

NT$3.7391

90日低點/90日高點

NT$2.4101 /

NT$3.7544

52週低點/ 52週高點

NT$2.1340 /

NT$9.9671

歷史最高價

Nov 16, 2021 (a year ago)

NT$21.28

歷史最低價

Nov 09, 2022 (4 months ago)

NT$2.1340

GMT Token投資報酬率
GMT Token 供給量

| | |
| --- | --- |
| 流通供給量 | 263,581,074 GMT |
| 總供給量 | 412,658,898 GMT |
| 最大供給量 | 10,000,000,000 GMT |
GMT 即時價格資訊
GMT Token 今日價格 為 NT$3.34 TWD ,24 小時交易量為 NT$28,385,472 TWD 。 GMT 到 TWD 價格為即時更新。 GMT Token 在過去 24 小時內下跌了 3.32 。 目前在 CoinMarketCap 的排名為 #540,市值為 NT$880,542,988 TWD 。 流通供給量為 263,581,074 GMT 單位 與最大流通供給量為10,000,000,000 GMT 單位。
交易 GMT Token 的最大交易所目前為 MEXC, LBank, Phemex, Uniswap (V3), 與 。 您可以在我們的 查看其它交易所。
GMT is a company whose mission is to make mining simple and accessible to everyone. We have been in the industry since 2017. There are two key products. GMT token. GMT is the company's utility token that provides holders with several opportunities all at once:
It is accepted as a means of payment when buying NFT, including from The Greedy MachinesVOL 1 and The Greedy Machines VOL2 - the first NFTs that actually mine bitcoins;
It can be used when paying for goods in online stores;
The tokens can be used to pay for game mechanics (the list is constantly changing and expanding);
It is accepted when paying for a variety of services (mining by digital miners, hosting of real equipment, and partner programs);
You can receive royalties in GMT tokens from sales through referral links.
The list of payment opportunities with the token is growing all the time.
GMT Token is issued using smart contracts on the Ethereum (ETH) and Binance SmartChain (BSC) blockchain platforms.
The initial issue was 100,000,000 tokens on the Ethereum blockchain, and our primary objective is to bring the number of tokens in circulation up to 10,000,000,000 GMT.
Our second product is a unique NFT: The Greedy Machines collection.
The Greedy Machines are images of digital miners that differ from each other in power, energy efficiency, and a large number of external attributes that owners can choose before buying.
The most important advantage of these NFTs is that each is backed by the real computing power of our device fleet.
As with real miners, our crypto works of art mine bitcoins. This is the first example of a non-fungible token with such capabilities.
All of The Greedy Machines are issued on the Ethereum blockchain using the ERC-721 standard.
The overall computing power of the collection is 139,111.43 TH/s. There are 3,214 NFTs in total. Each NFT belongs to a series that references the amount of computing power it possesses – XS, S, M, L, XL, 2XL, 3XL, 4XL. At the moment, our collection includes 50W/TH, 35W/TH, and 25 W/TH digital miners.
All of our NFTs mine bitcoins, but there are two ways to receive payments. It all depends on which game mode owners choose:
1.Solo mining: Hold NFTs and get rewards in BTC every day in return; 2. Pool mining: Play the game with a pool and receive rewards in BTC for winning the game.
Holders themselves can decide how they mine bitcoins, and can change this decision anytime.
Supply capacity for 1 NFT is growing steadily, causing an increase in holders' incomes.
Mining with NFT from The Greedy Machines collection can be much more profitable than traditional ventures.
There are 3 reasons for this:
The best electricity price you can imagine 4,5-7 cents for 1 kw/h. No one will offer better;

GMT's first-class service By purchasing NFT, you don't need to maintain your fleet of devices yourself. GMT's service centers fixes problems faster and cheaper than any contractor in the field;

Attractive discount system GMT provides NFT holders with additional discounts on electricity and maintenance, which can reach 14% in total.

GMT tokens and NFTs are a quick and simple means.
GMT價格相關數據
GMT Token 今天的價格
GMT Token價格
NT$3.3407
價格變化

24小時

-NT$0.1165

24小時低點/ 24小時高點

NT$3.3031 /

NT$3.4631

交易量

24小時

NT$28,385,472

數量/市值
0.03224
市場佔有率

0.00%

市場排名
#540
GMT Token市值

| | |
| --- | --- |
| 市值 | NT$880,542,988 |
| 完全稀釋後市值 | NT$33,406,912,495 |
GMT Token 昨天的價格
昨日低點/高點

NT$3.3337 /

NT$3.4659

昨日開盤價 / 收盤價

NT$3.3622 /

NT$3.4326

昨日的價格變動
昨日交易量
NT$34,420,071
GMT Token 歷史價格
七日低點/七日高點

NT$3.3031 /

NT$3.7391

30日低點/30日高點

NT$2.7775 /

NT$3.7391

90日低點/90日高點

NT$2.4101 /

NT$3.7544

52週低點/ 52週高點

NT$2.1340 /

NT$9.9671

歷史最高價

Nov 16, 2021 (a year ago)

NT$21.28

歷史最低價

Nov 09, 2022 (4 months ago)

NT$2.1340

GMT Token投資報酬率
GMT Token 供給量

| | |
| --- | --- |
| 流通供給量 | 263,581,074 GMT |
| 總供給量 | 412,658,898 GMT |
| 最大供給量 | 10,000,000,000 GMT |