BarnBridge

BOND
等級# 548
代幣
On 30,940 watchlists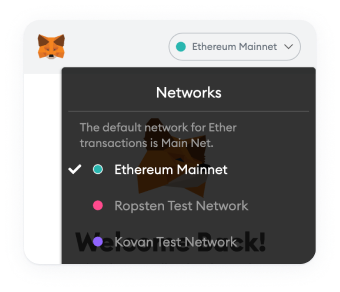 請更改錢包網絡
在MetaMask中更改錢包網絡以添加此合約。

CertiK

Hacken
BarnBridge價格 (BOND)
0.0001042 BTC11.27%
0.001538 ETH8.98%

  BarnBridge BOND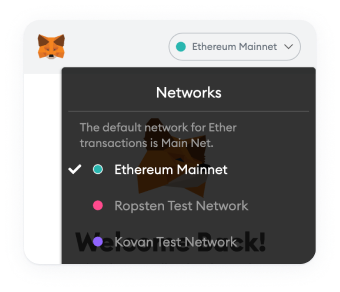 請更改錢包網絡
在MetaMask中更改錢包網絡以添加此合約。

CertiK

Hacken
BOND價格相關數據
BarnBridge 今天的價格
BarnBridge價格
NT$82.45
價格變化

24小時

-NT$13.23

24小時低點/ 24小時高點

NT$80.75 /

NT$95.93

交易量

24小時

NT$204,271,035

數量/市值
0.3132
市場佔有率

0.00%

市場排名
#548
總鎖倉價值(TVL)
NT$77,924,099
BarnBridge市值

| | |
| --- | --- |
| 市值 | NT$652,236,502 |
| 完全稀釋後市值 | NT$824,544,721 |
BarnBridge 昨天的價格
昨日低點/高點

NT$80.75 /

NT$96.09

昨日開盤價 / 收盤價

NT$95.24 /

NT$83.41

昨日的價格變動
昨日交易量
NT$213,879,728
BarnBridge 歷史價格
七日低點/七日高點

NT$81.75 /

NT$116.25

30日低點/30日高點

NT$80.75 /

NT$123.28

90日低點/90日高點

NT$80.75 /

NT$179.90

52週低點/ 52週高點

NT$67.27 /

NT$757.03

歷史最高價

Oct 27, 2020 (3 years ago)

NT$5,705.30

歷史最低價

Jun 18, 2022 (a year ago)

NT$67.27

BarnBridge投資報酬率
無數據
BarnBridge 供給量

| | |
| --- | --- |
| 流通供給量 | 7,910,262 BOND |
| 總供給量 | 10,000,000 BOND |
| 最大供給量 | 10,000,000 BOND |
BOND 即時價格資訊
BarnBridge 今日價格 為 NT$82.45 TWD ,24 小時交易量為 NT$204,271,035 TWD 。 BOND 到 TWD 價格為即時更新。 BarnBridge 在過去 24 小時內下跌了 13.78 。 目前在 CoinMarketCap 的排名為 #548,市值為 NT$652,236,502 TWD 。 流通供給量為 7,910,262 BOND 單位 與最大流通供給量為10,000,000 BOND 單位。
交易 BarnBridge 的最大交易所目前為 Binance, Bitrue, BingX, CoinW, 與 。 您可以在我們的 查看其它交易所。
What Is BarnBridge (BOND)?
BarnBridge, founded in 2019, is a protocol for tokenizing risks. It was launched in September 2020. BarnBridge is a sort of decentralized finance (DeFi) lego for creating tradeable tokens that expose a consumer to market volatility. As of March 2021, the platform is still in an early stage of launch.
To learn more about this project, check out our deep dive of Quant.
BarnBridge is a project that expands the functionality of DeFi to make it more flexible and efficient. By tokenizing market fluctuations and exposure to risks, it can reduce volatility for conservative investors or increase it for daytraders. BarnBridge enables traditional risk management tools and fixed income instruments on the DeFi market. The main focus is dividing cryptocurrency risks into tranches so market participants, depending on their risk profile, can invest in different products or assets.
Who Are the Founders of BarnBridge?
BarnBridge was co-founded by Troy Murray and Tyler Ward.
Prior to working on BarnBridge, Murray founded a crypto R&D firm RUDE_labs, exploring the benefits that blockchain can bring to the media since 2012. He has also worked as director of strategy at Breaker and as a supervisor/technical architect at snglsDAO Foundation.
Before going on to co-found BarnBridge, Ward has founded Proof Systems, a digital marketing company focused on the fintech industry. Ward has also worked with ConsenSys, Earn.com, FOAM, Dether, Grid +, Centrality, Sylo, NEAR Protocol, DARMA Capital, SingularDTV and snglsDAO.
What Makes BarnBridge Unique?
Sustainable DeFi platforms like Compound (COMP) and Aave (AAVE) provide over 5% annual percentage yield (APY) on some assets. With profitability optimizers like yEarn, APY can grow to over 10%. The drawback of these DeFi platforms is that they don't offer fixed income; additionally, adding cryptocurrencies to a portfolio means taking on significant risks as cryptocurrency assets are highly volatile.
BarnBridge's advantage is that it can aggregate yields with fixed income and flatten them to improve the efficiency of the system. This helps make the entry into the crypto industry more personalized and predictable for consumers, opening it up to a wider audience. From the standpoint of traditional finance, BarnBridge can be used to improve the effectiveness of stock trading.
BarnBridge creates tokenized derivatives based on market fluctuations. Examples of underlying markets include rates of return, prices, market prediction odds, default rates on mortgages and others. These derivative tokens are divided into high, medium and low risk/reward categories. BarnBridge is a cross-platform risk tokenization protocol with tranches of fixed income and volatility.
BarnBridge also supports SMART Alpha Bonds that can be used to tokenize price risks. They can expose users to large, medium, or low price fluctuations. Smart Alpha Bonds on Ethereum can be used as derivatives to hedge against any ERC-20 token price fluctuations.
BarnBridge's principal competitors are other DeFi risk hedging platforms, such as the options trading platforms Hegic (HEGIC) and Opyn.
Related Pages:
Read more about Harvest Finance.
Read more about Badger DAO.
Learn more about DeFi investing at CMC Alexandria.
Visit the CoinMarketCap blog for the latest crypto market news and insights.
How Many BarnBridge (BOND) Coins Are There in Circulation?
BarnBridge's native token BOND runs on the Ethereum (ETH) blockchain. It has a maximum supply of 10,000,000, of which 1,581,000 BOND are in circulation as of March 2021.
How Is the BarnBridge Network Secured?
BOND is based on Ethereum's ERC-20 compatibility standard. It is used for betting, governance and incentives on the BarnBridge network. BOND can be stored in any wallet that supports Ethereum, allowing easy access to the token.
Where Can You Buy BarnBridge (BOND)?
BarnBridge (BOND) can be purchased at a number of cryptocurrency exchanges including:
To learn more about buying Bitcoin (BTC) and other cryptocurrencies, read our comprehensive guide.
BOND價格相關數據
BarnBridge 今天的價格
BarnBridge價格
NT$82.45
價格變化

24小時

-NT$13.23

24小時低點/ 24小時高點

NT$80.75 /

NT$95.93

交易量

24小時

NT$204,271,035

數量/市值
0.3132
市場佔有率

0.00%

市場排名
#548
總鎖倉價值(TVL)
NT$77,924,099
BarnBridge市值

| | |
| --- | --- |
| 市值 | NT$652,236,502 |
| 完全稀釋後市值 | NT$824,544,721 |
BarnBridge 昨天的價格
昨日低點/高點

NT$80.75 /

NT$96.09

昨日開盤價 / 收盤價

NT$95.24 /

NT$83.41

昨日的價格變動
昨日交易量
NT$213,879,728
BarnBridge 歷史價格
七日低點/七日高點

NT$81.75 /

NT$116.25

30日低點/30日高點

NT$80.75 /

NT$123.28

90日低點/90日高點

NT$80.75 /

NT$179.90

52週低點/ 52週高點

NT$67.27 /

NT$757.03

歷史最高價

Oct 27, 2020 (3 years ago)

NT$5,705.30

歷史最低價

Jun 18, 2022 (a year ago)

NT$67.27

BarnBridge投資報酬率
無數據
BarnBridge 供給量

| | |
| --- | --- |
| 流通供給量 | 7,910,262 BOND |
| 總供給量 | 10,000,000 BOND |
| 最大供給量 | 10,000,000 BOND |