WarenaRENA
ランキング順位 1904
トークン
On 19,668 watchlists
Warena 価格 (RENA)
0.000001724 BTC1.45%
0.00002154 ETH3.13%

  Warena RENA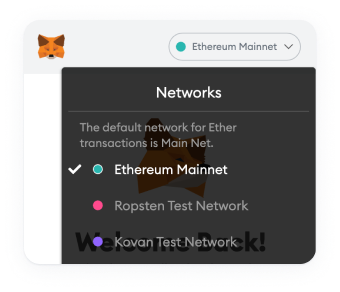 ウォレットネットワークを変更してください
本コントラクトを追加するには、MetaMaskアプリでウォレットネットワークを変更してください
Warenaタグ一覧
Industry
セルフレポート済タグ
Marketplace
VR/AR
AI & Big Data
Collectibles & NFTs
DeFi
Staking
DAO
Yield Farming
BNB Smart Chain
DEX
LP Tokens
Governance
Metaverse
DAO Maker
Token
K300 Ventures Portfolio
Gaming Guild
DeFi 2.0
Cross-Chain
Warena対JPYチャート
Loading Data
Please wait, we are loading chart data
RENA価格統計
Warena 今日の価格
Warena 価格
¥5.48
価格推移

24h

-¥0.08287

24H最低/24H最高

¥5.44 /

¥5.59

取引高

24h

¥1,283,497.13

取引高/時価総額残高
0.03414
市場占有率

0.00%

市場ランキング
#1904
Warena時価総額

| | |
| --- | --- |
| 時価総額 | ¥37,593,352.90 |
| 希薄後時価総額 | ¥547,828,990.68 |
Warena 昨日の価格
昨日の最低/最高

¥5.50 /

¥5.68

昨日の始値/終値

¥5.50 /

¥5.55

昨日の変動
昨日のボリューム
¥2,112,030.99
Warena 価格履歴
7日間最低/7日間最高

¥5.44 /

¥5.85

30日間最低/30日間最高

¥5.44 /

¥6.91

90日間最低/90日間最高

¥5.36 /

¥18.36

52週最低/52週最高

¥5.36 /

¥908.16

過去最高値

Nov 25, 2021 (9 months ago)

¥908.16

過去最低値

Jun 19, 2022 (2 months ago)

¥5.36

Warena ROI
Warena 供給

| | |
| --- | --- |
| 循環サプライ | 6,862,242 RENA |
| 総合サプライ | 100,000,000 RENA |
| 最大供給 | 100,000,000 RENA |
RENA 価格の生配信データ
Warena 本日の価格 は、¥5.44 JPYです。24時間の取引ボリュームは ¥1,275,401 JPYです。 弊社ではRENAからJPYへの価格はリアルタイムで更新されています。 Warenaは過去24時間で1.58%減少しています。 現在のCoinMarketCapランキングは#1904位で、時価総額はです。 コインの循環供給量は6,862,242 RENAです と最大最大供給量100,000,000 RENAコイン。
現在Warena取引の上位取引所はMEXC, Gate.io, ZT, 、および です。 弊社の で他の取引所を探すことも可能です。
What Is Warena (RENA)?
Warena is a strategy game on the Binance Smart Chain (BSC), which has a combination of play-to-earn and metaverse elements. On top of that, Warena also provides a unique level of personalization and the possibility to carry over NFTs from other metaverses.
Warena features a fantastical action-survival gameplay, released in two phases. Its first phase is a 2D tower defense game set in the year 2129, in the so-called Survival Phase. After the Earth has descended into World War 3 and witnessed the widespread use of biological and nuclear weapons, it has turned into a post-apocalyptic scenery, with the remaining humans fighting zombies for survival. Players have to cooperate with robots to collect glass spheres, the in-game currency, to level up the robots' engines, and optimize machine parts. The second phase will take place after a Big Bang that fragments the universe into different dimensions and creates the game's metaverse, where different tribes like fairies, demons, and humans are present.
Warena presents a very detailed roadmap that would see several phases in the game's development. Here is an excerpt of the most important ones:
Launching the V1 of the game in Q4 2021
Launching the V1 of the metaverse in Q2 2022
Launching V2 in Q3 2022, accompanied by the release of new roles and elements
Launching new gameplay modes and AR elements after Q4 2022
Who Are the Founders of Warena?
Warena is a Vietnamese project that is a collaboration of an experienced game studio (d2mstudio), a software development agency (ncc.asia), and experienced blockchain advisors. Among Warena's advisors are Minh Doan, former co-founder of Harmony (ONE), Chao Ma, ex-CTO of Deeper Network (DPR), and Rong Jian Lan, the current CTO of Harmony.
Moreover, Warena boasts an impressive array of backers and partners: DAO Maker, Infinity Capital, RedKite, Binance, Clovers Ventures, and several others. The project also hired two dedicated tokenomics advisors with several years of experience in the finance industry with a combined $15 million in raised capital in IDOs between them.
What Makes Warena Unique?
Warena offers an interesting combination of several major trends in the blockchain sector. On the one hand, players can earn a digital income from the game's vast metaverse and strategic gameplay modes. There are several modes available, such as PvE, PvP, and Arena Tournaments. Tokens collected can also later be converted to NFTs and traded on Warena's marketplace.
On the other hand, Warena enables players to create their own characters, but also meet, interact with, and battle characters from other games like Axie Infinity, My Defi Pet, or Cat Gunner. Unique characters are highly customizable down to their avatar, warrior attributes, gear, and skilly. Warena strives to set itself apart from the growing influx of play-to-earn games by launching two-phased gameplay consisting of a tower defense game and a metaverse. Players will be able to purchase and trade virtual land in the metaverse, while the survival game mode focuses more on improving their unique NFT characters in battles.
Moreover, Warena aspires to be a community-governed game, where the community manages the so-called WR Community Council in a DAO model. In doing so, players will directly influence the game's comprehensive roadmap, which targets several new gameplay modes and playable races in the future.
Related Pages:
Check out Axie Infinity (AXS) — the most popular NFT trading game.
Check out My DeFi Pet (DPET) — a pet-oriented trading game.
Read our deep dive into the top metaverses.
Get the latest crypto news and latest trading insights with the CoinMarketCap blog.
How Many Warena (RENA) Coins Are There in Circulation?
Warena features two distinct tokens in its ecosystem: RENA and WARE. RENA is the game's governance token that can also be staked. RENA holders also accrue 5% of the revenue Warena incurs. The only way to access rewards in RENA in-game is to stake NFT characters that are rated legendary.
The WARE token is the game's utility token and is used as an off-ramp for players that want to cash out their accumulated in-game rewards. Players will also use WARE on the internal marketplace when trading NFTs. There are several mechanisms to reduce its circulating supply and retain the financial value and element of scarcity of WARE. Battle actions must be paid for in WARE, as do temporary multipliers to stats enhancers and access to different gameplay areas or contests. Each time this happens, 20% of WARE goes to the treasury, and the rest is burned.
How Is the Warena Network Secured?
RENA is a BEP-20 token on the Binance Smart Chain. BSC is secured through the proof-of-stake consensus mechanism. 21 validators are elected every 24 hours to validate transactions and maintain blockchain security. These validators have to stake a certain amount of BNB coins with Binance to be eligible.
The game itself runs on the Chromia blockchain, which is a standalone blockchain acting as a layer-two enhancement for BSC. It is a particularly popular choice among blockchain games for its efficient scaling mechanism and the option to set fee structures variably.
Where Can You Buy Warena (RENA)?
Warena is available on DODO BSC, PancakeSwap (V2), MEXC, Hoo and Hotbit.
RENA価格統計
Warena 今日の価格
Warena 価格
¥5.48
価格推移

24h

-¥0.08287

24H最低/24H最高

¥5.44 /

¥5.59

取引高

24h

¥1,283,497.13

取引高/時価総額残高
0.03414
市場占有率

0.00%

市場ランキング
#1904
Warena時価総額

| | |
| --- | --- |
| 時価総額 | ¥37,593,352.90 |
| 希薄後時価総額 | ¥547,828,990.68 |
Warena 昨日の価格
昨日の最低/最高

¥5.50 /

¥5.68

昨日の始値/終値

¥5.50 /

¥5.55

昨日の変動
昨日のボリューム
¥2,112,030.99
Warena 価格履歴
7日間最低/7日間最高

¥5.44 /

¥5.85

30日間最低/30日間最高

¥5.44 /

¥6.91

90日間最低/90日間最高

¥5.36 /

¥18.36

52週最低/52週最高

¥5.36 /

¥908.16

過去最高値

Nov 25, 2021 (9 months ago)

¥908.16

過去最低値

Jun 19, 2022 (2 months ago)

¥5.36

Warena ROI
Warena 供給

| | |
| --- | --- |
| 循環サプライ | 6,862,242 RENA |
| 総合サプライ | 100,000,000 RENA |
| 最大供給 | 100,000,000 RENA |