Tornado Cash

TORN
ランキング順位 1022
トークン
On 29,721 watchlists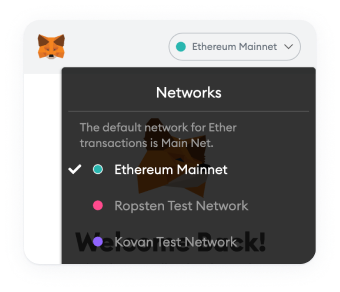 ウォレットネットワークを変更してください
本コントラクトを追加するには、MetaMaskアプリでウォレットネットワークを変更してください
Tornado Cash 価格 (TORN)
0.0001302 BTC7.32%
0.001873 ETH5.61%

  Tornado Cash TORN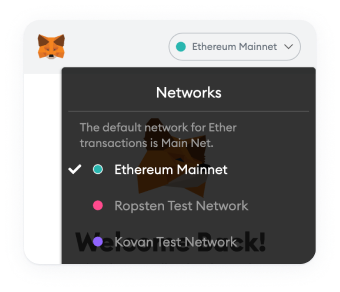 ウォレットネットワークを変更してください
本コントラクトを追加するには、MetaMaskアプリでウォレットネットワークを変更してください
TORN価格統計
Tornado Cash 今日の価格
Tornado Cash 価格
¥484.43
価格推移

24時間

-¥25.86

24H最低/24H最高

¥482.84 /

¥522.19

取引高

24時間

¥126,130,511

取引高/時価総額残高
0.2367
市場占有率
データなし
市場ランキング
#1022
ロック済合計残高(TVL)
¥41,539,074,953
Tornado Cash時価総額

| | |
| --- | --- |
| 時価総額 | ¥532,768,552 |
| 希薄後時価総額 | ¥4,844,254,551 |
Tornado Cash 昨日の価格
昨日の最低/最高

¥497.16 /

¥522.19

昨日の始値/終値

¥510.35 /

¥519.55

昨日の変動
昨日のボリューム
¥166,829,712
Tornado Cash 価格履歴
7日間最低/7日間最高

¥482.84 /

¥581.29

30日間最低/30日間最高

¥482.84 /

¥1,021.21

90日間最低/90日間最高

¥482.84 /

¥1,521.84

52週最低/52週最高

¥465.81 /

¥4,414.88

過去最高値

Feb 13, 2021 (2 years ago)

¥61,183.98

過去最低値

Dec 22, 2022 (6 months ago)

¥465.81

Tornado Cash ROI
データなし
Tornado Cash 供給

| | |
| --- | --- |
| 循環サプライ | 1,099,795 TORN |
| 総合サプライ | 10,000,000 TORN |
| 最大供給 | 10,000,000 TORN |
TORN 価格の生配信データ
Tornado Cash 本日の価格 は、¥484.43 JPYです。24時間の取引ボリュームは ¥126,130,511 JPYです。 弊社ではTORNからJPYへの価格はリアルタイムで更新されています。 Tornado Cashは過去24時間で5.16%減少しています。 現在のCoinMarketCapランキングは#1022位で、時価総額はです。 コインの循環供給量は1,099,795 TORNです と最大最大供給量10,000,000 TORNコイン。
現在Tornado Cash取引の上位取引所はBinance, CoinW, BingX, Pionex, 、および です。 弊社の で他の取引所を探すことも可能です。
What Is Tornado Cash (TORN)?
Tornado Cash aims to solve a number of the privacy and anonymity issues in the crypto world, particularly surrounding traceability of transactions. Tornado Cash v1 was launched in August 2019 as an experimental software, and later evolved into a fully decentralized non-custodial protocol that permits private transactions.
Tornado Cash utilizes smart contracts on the Ethereum network. The protocol is able to achieve this level of privacy by disrupting the on-chain link between the addresses of the sender and recipient. Often, the implementation of this technology is referred to as a "decentralized mixer." The immutable nature of the protocol means that no transactions can be changed or tampered with, not even the developers, which assures the highest level of privacy to its users.
Who Are the Founders of Tornado Cash?
Roman Semenov, a co-founder of Tornado Cash graduated from Moscow State University where he studied Quantum Statistics and Field Theory. Following University, he worked in e-commerce and social media, having founded two companies in those fields. In 2017, Semenov branched into crypto, working as a Chief Software Architect at a foundation specifically focusing on Ethereum scalability. In 2018, he founded PepperSec, a white hat hacker security consultant agency, which led to the creation of Tornado Cash.
Roman Storm, another co-founder of the protocol, has a long resume of positions in the tech, blockchain and software world. He previously worked as a Software Engineer at Amazon and Marketron. He also served as the Chief Technology Officer at the POA Network. Storm also held a position as a Blockchain Developer for Blockchainlabz.nz. Together, he and Semenov founded PepperSec and started Tornado Cash.
What Makes Tornado Cash Unique?
Tornado Cash is entirely permissionless and runs a self executable code. In May of 2020, the developers destroyed their admin keys, which means that they themselves do not have the ability to see or alter any transactions that occur on their protocol. The team states that they do not have much oversight over the protocol aside from publishing code to GitHub, arguing that financial privacy is essential to freedom.
The cryptographic method (MPC) used to destroy their admin keys means that transactions on Tornado Cash are "trustless and completely unstoppable," in the words of co-founder Roman Semenov. The level of anonymity means that transactions on Tornado Cash can even potentially evade sanctions.
The protocol is often criticized for its usage by hackers who can use it to store their stolen funds, and has been cited as a vehicle for money laundering. Despite the ultra secrecy of the protocol, some have argued that there may be a way to track transactions if there is a large deposit and low liquidity.
Tornado Cash Sanctioned by the United States
On August 8th 2022, Tornado Cash was officially sanctioned by the U.S after a series of allegations that the coin mixer had been used to launder money from American citizens.
Specifically, the U.S Treasury Department claims that over $7 billion in digital assets has been laundered through Tornado Cash over the past 3 years. The announcement of these sanctions brought about a massive price drop, some high level trolling and even an arrest.
An anonymous Tornado Cash user has been sending 0.1 ETH to public accounts of celebrities and other high-profile users, potentially implicating their accounts and underscoring the question of what these sanctions actually mean for crypto users. In terms of other legal repercussions, a 29 year old software developer at Tornado Cash has since been arrested.
Related Pages:
Learn more about the concept of Privacy Coins and the legal issues surrounding them.
Find out more about Monero — one of the top anonymous cryptocurrencies.
Read more about Helix — a pioneer in "Bitcoin" mixing technology.
Interested in deeper analysis and industry leading reports? Check out CMC Research.
New to this space and want to learn more? Visit CMC Alexandria, our educational portal.
How Many Tornado Cash (TORN) Coins Are There in Circulation?
At the time of writing in August 2022, there are approximately 1.1 Million TORN coins in circulation. TORN has a maximum circulating supply of $10 million.
According to their whitepaper, the TORN tokenomics and token issuance schedule is as follows:
5% (500,000 TORN): Airdrop to early users of Tornado.Cash ETH pools
10% (1,000,000 TORN): Anonymity mining for Tornado.Cash ETH pools, distributed linearly over 1 year
55% (5,500,000 TORN): DAO treasury, will be unlocked linearly over 5 years with 3 month cliff
30% (3,000,000 TORN): Founding developers and early supporters, will be unlocked linearly over 3 years with 1 year cliff
How Is the Tornado Cash Network Secured?
Tornado Cash runs on the Ethereum network and is secured by zero-knowledge proofs. The Tornado Cash protocol and the anonymity mining protocol has been audited by several professional audit companies including Zeropool.
When Will Tornado Cash Trading Begin?
$TORN began trading in February 2021, when it airdropped 5% of its total supply (500,000 TORN).
Can TORN Hit $100?
TORN launched at a trading price of $214.29 and hit an all time high of $436.16 in February of 2021, but has since lost 95% of its value.
Where Can You Buy Tornado Cash (TORN)?
You can purchase Tornado Cash at most leading centralized and decentralized exchanges including: Binance, Gate.io, Uniswap, OKX, BingX, CoinW, Sushiswap and Deepcoin. For a full list of eligible exchanges, find out more here.
TORN価格統計
Tornado Cash 今日の価格
Tornado Cash 価格
¥484.43
価格推移

24時間

-¥25.86

24H最低/24H最高

¥482.84 /

¥522.19

取引高

24時間

¥126,130,511

取引高/時価総額残高
0.2367
市場占有率
データなし
市場ランキング
#1022
ロック済合計残高(TVL)
¥41,539,074,953
Tornado Cash時価総額

| | |
| --- | --- |
| 時価総額 | ¥532,768,552 |
| 希薄後時価総額 | ¥4,844,254,551 |
Tornado Cash 昨日の価格
昨日の最低/最高

¥497.16 /

¥522.19

昨日の始値/終値

¥510.35 /

¥519.55

昨日の変動
昨日のボリューム
¥166,829,712
Tornado Cash 価格履歴
7日間最低/7日間最高

¥482.84 /

¥581.29

30日間最低/30日間最高

¥482.84 /

¥1,021.21

90日間最低/90日間最高

¥482.84 /

¥1,521.84

52週最低/52週最高

¥465.81 /

¥4,414.88

過去最高値

Feb 13, 2021 (2 years ago)

¥61,183.98

過去最低値

Dec 22, 2022 (6 months ago)

¥465.81

Tornado Cash ROI
データなし
Tornado Cash 供給

| | |
| --- | --- |
| 循環サプライ | 1,099,795 TORN |
| 総合サプライ | 10,000,000 TORN |
| 最大供給 | 10,000,000 TORN |