TimersIPM
ランキング順位 5055
トークン
309ウォッチリストに表示
Timers 価格 (IPM)
0.000000736 BTC21.22%
0.00001043 ETH21.70%

  Timers IPM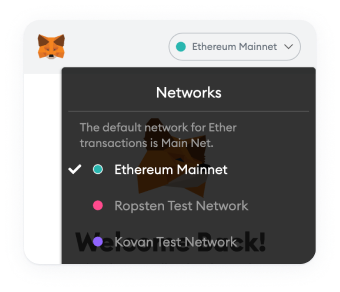 ウォレットネットワークを変更してください
本コントラクトを追加するには、MetaMaskアプリでウォレットネットワークを変更してください
Timers to JPY Chart
Loading Data
Please wait, we are loading chart data
IPM 価格の生配信データ
Timers 本日の価格 は、¥3.85 JPYです。24時間の取引ボリュームは ¥76,097.40 JPYです。 Timersは過去24時間で19.97%増加しています。 現在のCoinMarketCapランキングは#5055位で、時価総額はです。 循環供給量は表示できません と最大供給量は表示できません。
TIMERS is creating an application-driven IPM ecosystem (the Forum) for local and global trade. It's a marketplace where all sorts of goods and services can be purchased, offered, or used according to one's needs and own skills. They offer an API – allowing developers to create multiple applications based around IPM time accounts beyond marketplaces. They also offer 'sustainable incentives' to earn basic Income through a process called TVM.
The team behind TIMERS believes that every person has an intrinsic value and a set of skills that will be needed in this day and age. They also think that an enormous amount of freed-up 'quality time' in combination with the right technology will open up new markets and streams of income.
The team aims to allow a human's intrinsic 'time value' to be used as a currency for trading. When time is the common denominator, TIMERS IPM (short for Income/Per/Minute) is its tokenized, digital variant. They imagine a place and an ecosystem that uses one's 'time' and brings it into the emerging world of the blockchain, hence driving the economic growth of users. The Team behind TIMERS is going to create a Forum where all goods and services can be offered or used according to people's needs and skills. A central place to meet and communicate, allowing for not only on- but also offline trade through geo-based- and near field communication.
The Forum will be application-driven and accompanied by an interface inspired by flow-like design. All of this is powered by the idea that only blockchain truly offers the most efficient transactions and secure protection through intelligent contracts directly from home, within the local community, and around the world. Lastly, a so-called 'Proof Of Value' Creation in a timed verification process (TVM) ensures an incentive operating system similar to staking in blockchain but designed as a basic income on its own and with optimal sustainability.
The idea started out on a campus several years ago. Specialists and concepts were trained and developed at the Bauhaus-University in the departments of Media Studies and Management, as well as Computer Science for Digital Media and Human-Computer Interaction.
TIMERS have reportedly been working in multiple positions and on various projects as entrepreneurs in the past. Most of the core members claim to have been in the industry for 15 years or more. They have experience in media / web / digital currency development / marketing / social science / game theory and even futurology. They feature advisors that help them to translate the 'numbers behind human value creation' into the IPM token as a store of value.
The TIMERS token is an ERC20 based token and a representation of the intrinsic time value itself. The abbreviation IPM stands for Income/Per/Minute. It becomes the basis for all transactions within their ecosystem, can be traded on exchanges, and used as a store of value.
IPM価格統計
Timers 今日の価格
Timers 価格
¥3.85
価格推移

24h

¥0.6442

24H最低/24H最高

¥2.98 /

¥3.88

取引高

24h

¥76,092.56

取引高/時価総額残高
データなし
市場占有率
データなし
市場ランキング
#5055
Timers時価総額

| | |
| --- | --- |
| 時価総額 | データなし |
| 希薄後時価総額 | ¥12,895,901.74 |
Timers 昨日の価格
昨日の最低/最高

¥2.97 /

¥4.37

昨日の始値/終値

¥3.54 /

¥2.99

昨日の変動
昨日のボリューム
¥110,046.21
Timers 価格履歴
7日間最低/7日間最高

¥2.34 /

¥6.48

30日間最低/30日間最高

¥1.48 /

¥6.60

90日間最低/90日間最高

¥0.407 /

¥12.10

52週最低/52週最高

¥0.165 /

¥20.74

過去最高値

Oct 24, 2020 (a year ago)

¥20.74

過去最低値

Mar 06, 2021 (6 months ago)

¥0.165

Timers ROI
Timers 供給

| | |
| --- | --- |
| 循環サプライ | データなし |
| 総合サプライ | 3,347,380 IPM |
| 最大供給 | データなし |