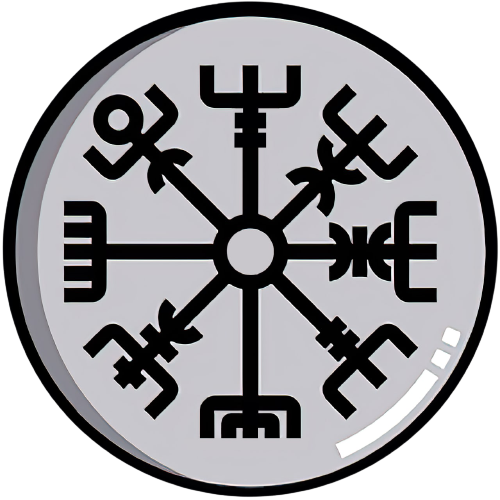 Rune

RUNE
ランキング順位 2378
トークン
On 1,087,378 watchlists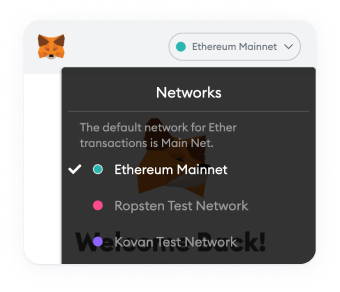 ウォレットネットワークを変更してください
本コントラクトを追加するには、MetaMaskアプリでウォレットネットワークを変更してください

CertiK

Rune 価格 (RUNE)
0.00007952 BTC47.23%
0.001065 ETH48.02%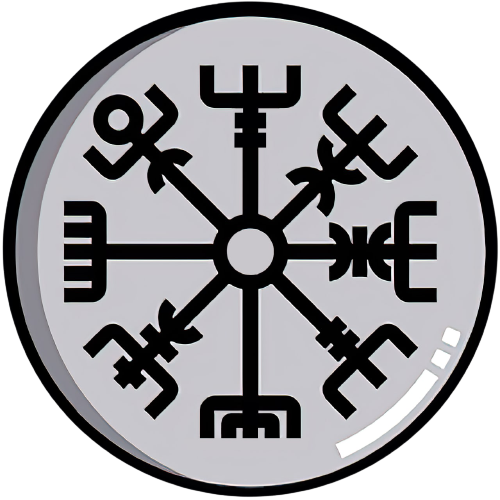 Rune RUNE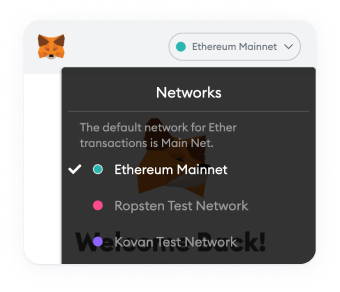 ウォレットネットワークを変更してください
本コントラクトを追加するには、MetaMaskアプリでウォレットネットワークを変更してください

CertiK

Rune対JPYチャート
読み込み中...
Please wait, we are loading chart data
RUNE価格統計
Rune 今日の価格
Rune 価格
¥183.18
価格推移

24時間

-¥159.38

24H最低/24H最高

¥183.18 /

¥343.36

取引高

24時間

データなし
取引高/時価総額残高
<0.000000000001
市場占有率

0.00%

市場ランキング
#2378
Rune時価総額

| | |
| --- | --- |
| 時価総額 | ¥2,476,097.04 |
| 希薄後時価総額 | ¥4,127,138.69 |
Rune 昨日の価格
昨日の最低/最高

¥183.19 /

¥342.93

昨日の始値/終値

¥183.25 /

¥342.88

昨日の変動
昨日のボリューム
¥10,762.79
Rune 価格履歴
7日間最低/7日間最高

¥165.24 /

¥549.73

30日間最低/30日間最高

¥149.96 /

¥980.48

90日間最低/90日間最高

¥149.96 /

¥10,897.34

52週最低/52週最高

¥149.96 /

¥41,480.57

過去最高値

Oct 31, 2021 (a year ago)

¥85,156.00

過去最低値

Nov 09, 2022 (25 days ago)

¥149.96

Rune ROI
Rune 供給

| | |
| --- | --- |
| 循環サプライ | 13,517 RUNE |
| 総合サプライ | 13,517 RUNE |
| 最大供給 | 13,517 RUNE |
RUNE 価格の生配信データ
Rune 本日の価格 は、¥183.01 JPYです。24時間の取引ボリュームは 表示できませんです。 弊社ではRUNEからJPYへの価格はリアルタイムで更新されています。 Runeは過去24時間で46.58%減少しています。 現在のCoinMarketCapランキングは#2378位で、時価総額はです。 コインの循環供給量は13,517 RUNEです と最大最大供給量22,530 RUNEコイン。
現在Rune取引の上位取引所はCoinTiger, 、および です。 弊社の で他の取引所を探すことも可能です。
What Is Rune (RUNE)?
Rune is an open-ended dark fantasy gaming universe built on Binance Smart Chain, where players can battle, join a guild, collect powerful weapons, and earn NFTs and cryptocurrency in the form of runes by playing.
Runes are small and rare stones inscribed with magical glyphs needed to craft Runewords (NFTs), weapons, and armor. 33 different Runes are distributed to players over two years. Each Rune has a supply of 100,000 or less, and players can earn Runes by competing against other players, joining guilds, participating in yield farms, and community participation.
The Rune universe consists of Rune Evolution, a play-to-earn game, Rune Farm, the yield farm, Runewords (NFTs), and the Rune Infinite Arena, a player-versus-player game. The team is also developing the Rune Sanctuary, an MMORPG that will be launched in 2022. Currently, Rune is running on BSC, but the team sees the universe as blockchain-agnostic and is building a bridge to Polygon.
Who Are the Founders of Rune?
Rune's founders are anonymous. The team chose to stay anonymous to protect itself, its associates, and users from "archaic legislation imposed by governments who won't understand the emerging DeFi field for years to come." The team alludes to "Binzy," which is their fill-in for the person(s) behind Rune, a real software engineer with 20 years of experience and connections in the crypto world.
In total, the team consists of 12 people: the lead dev, four unity developers, a React developer, a Solidity developer, two consultant developers, two consultant project managers, one marketing manager, one community manager, four mods and some advisors
What Makes Rune Unique?
Rune offers an attractive mix of blockchain gaming, NFTs, and elements from decentralized finance. Its universe is split into four different parts.
Rune Evolution is a play-to-earn game and was the first game built for the ecosystem. You start as a dragonling that can fly around and eat sprites to evolve into a dragon eventually. One round in the web browser-based game lasts five minutes, and players can earn crypto as a reward.
Rune Farm is the yield farm that attracts liquidity to the ecosystem. You can acquire runes through providing liquidity and raiding farms, i.e., yield farming. The team promises that since the supply of runes is limited, their price should find a bottom. Moreover, each rune has its specific utility, and runes can also be combined to build Runewords. Furthermore, for 2022, an online RPG built around runes is in development.
Runewords (NFTs) are unique weapons and armor. Each Runeword is suitable for a specific hero class (seven different hero classes exist) or style of play. Runewords improve a hero's capabilities in battle and offer improved farming and merchant abilities. Runewords are shared, collected, and traded in the Rune Market and players will soon be able to lend them to others. Runewords are crafted from runes.
Finally, the Rune Infinite Arena is a player-versus-player, web-based 2D topdown game, where you battle your opponents for prizes. Once you defeat an opponent, they go back to the beginning while you can continue the path that goes on infinitely. The last one standing after one minute of battle claims a reward in the form of crypto or NFTs. Every 15 minutes, you enter a new arena.
Related Pages:
Check out Axie Infinity (AXS) — a pet-oriented trading game incorporating NFTs.
Check out Pancakeswap (CAKE) — the biggest decentralized exchange on BSC.
Read CoinMarketCap's deep dive on Rune.
Get the latest crypto news and latest trading insights with the CoinMarketCap blog.
How Many Rune (RUNE) Coins Are There in Circulation?
The total supply of RUNE is 22,530. 3,230 RUNE were burned, leaving a total circulating supply of 19,300. 10,000 RUNE were minted, and the remaining 12,530 were farmed. The original 10,000 RUNE were locked for five years using DxLock. The team launched RUNE as an experiment to bootstrap the ecosystem and create a community. It plans to split RUNE into Rune Shards (RXS) on Polygon in a 1:10,000 ratio. RXS could then be used as payments and rewards in games throughout the Rune Universe. RUNE incurs a 1% transfer fee and up to 1% vault fee, including a 0.1% charity fee and a 0.1% developer fee. This fee goes to the vault, where it is used to fund marketing, development, and community-building events.
How Is the Rune Network Secured?
RUNE is a BEP-20 token on the Binance Smart Chain. Runes are also BEP-20 tokens. The project was forked from Goose, which was audited by Certik and Hacken. The team claims to have audited it internally by half a dozen developers and is working on getting more official audits. It uses no oracles for prices and does not depend upon other contracts for live calculations. It also doesn't pair the liquidity with partners, minimizing the danger of a flashloan attack.
BSC is secured through the proof-of-stake consensus mechanism. 21 validators are elected every 24 hours to validate transactions and maintain blockchain security. These validators have to stake a certain amount of BNB coins with Binance to be eligible to do so.
When Will Rune Trading Begin?
Rune launched on March 30, 2021, on the Binance Smart Chain.
Where Can You Buy Rune (RUNE)?
RUNE is available on PancakeSwap and Cointiger.
RUNE価格統計
Rune 今日の価格
Rune 価格
¥183.18
価格推移

24時間

-¥159.38

24H最低/24H最高

¥183.18 /

¥343.36

取引高

24時間

データなし
取引高/時価総額残高
<0.000000000001
市場占有率

0.00%

市場ランキング
#2378
Rune時価総額

| | |
| --- | --- |
| 時価総額 | ¥2,476,097.04 |
| 希薄後時価総額 | ¥4,127,138.69 |
Rune 昨日の価格
昨日の最低/最高

¥183.19 /

¥342.93

昨日の始値/終値

¥183.25 /

¥342.88

昨日の変動
昨日のボリューム
¥10,762.79
Rune 価格履歴
7日間最低/7日間最高

¥165.24 /

¥549.73

30日間最低/30日間最高

¥149.96 /

¥980.48

90日間最低/90日間最高

¥149.96 /

¥10,897.34

52週最低/52週最高

¥149.96 /

¥41,480.57

過去最高値

Oct 31, 2021 (a year ago)

¥85,156.00

過去最低値

Nov 09, 2022 (25 days ago)

¥149.96

Rune ROI
Rune 供給

| | |
| --- | --- |
| 循環サプライ | 13,517 RUNE |
| 総合サプライ | 13,517 RUNE |
| 最大供給 | 13,517 RUNE |