SafePal

SFP
ランキング順位 173
トークン
On 69,786 watchlists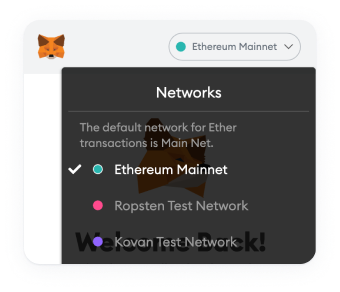 ウォレットネットワークを変更してください
本コントラクトを追加するには、MetaMaskアプリでウォレットネットワークを変更してください

CertiK

SafePal 価格 (SFP)
0.0000163 BTC5.12%
0.0002615 ETH2.47%

  SafePal SFP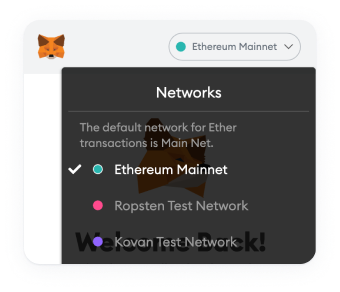 ウォレットネットワークを変更してください
本コントラクトを追加するには、MetaMaskアプリでウォレットネットワークを変更してください

CertiK

SafePal対JPYチャート
読み込み中...
Please wait, we are loading chart data
SFP価格統計
SafePal 今日の価格
SafePal 価格
¥59.64
価格推移

24時間

-¥4.06

24H最低/24H最高

¥59.48 /

¥64.33

取引高

24時間

¥1,067,985,957

取引高/時価総額残高
0.04844
市場占有率

0.01%

市場ランキング
#173
SafePal時価総額

| | |
| --- | --- |
| 時価総額 | ¥22,047,390,644 |
| 希薄後時価総額 | ¥29,820,647,093 |
SafePal 昨日の価格
昨日の最低/最高

¥60.91 /

¥64.74

昨日の始値/終値

¥60.92 /

¥63.47

昨日の変動
昨日のボリューム
¥1,013,895,910
SafePal 価格履歴
7日間最低/7日間最高

¥56.17 /

¥64.76

30日間最低/30日間最高

¥49.85 /

¥78.66

90日間最低/90日間最高

¥49.57 /

¥97.71

52週最低/52週最高

¥35.14 /

¥171.94

過去最高値

Feb 09, 2021 (2 years ago)

¥576.71

過去最低値

Jun 14, 2022 (9 months ago)

¥35.14

SafePal ROI
データなし
SafePal 供給

| | |
| --- | --- |
| 循環サプライ | 369,666,536 SFP |
| 総合サプライ | 500,000,000 SFP |
| 最大供給 | 500,000,000 SFP |
SFP 価格の生配信データ
SafePal 本日の価格 は、¥59.64 JPYです。24時間の取引ボリュームは ¥1,067,985,957 JPYです。 弊社ではSFPからJPYへの価格はリアルタイムで更新されています。 SafePalは過去24時間で6.46%減少しています。 現在のCoinMarketCapランキングは#173位で、時価総額はです。 コインの循環供給量は369,666,536 SFPです と最大最大供給量500,000,000 SFPコイン。
現在SafePal取引の上位取引所はBinance, Deepcoin, Bybit, BTCEX, 、および です。 弊社の で他の取引所を探すことも可能です。
What Is SafePal (SFP)?
SafePal is a cryptocurrency wallet launched in 2018 that helps users to protect and grow their digital assets. SafePal provides hardware and software wallets, all paired and managed through the SafePal App and was the first hardware wallet invested in and backed by Binance.
SafePal wallet supports numerous popular crypto-assets, in addition to popular tokens on the Ethereum, Binance Smart Chain (BSC) and TRON blockchains. Users can store, manage, swap, trade and grow their portfolio without compromising asset security, according to SafePal.
Since its launch in 2018, SafePal has grown exponentially and has over 3,000,000 users in 196 countries globally. More information can be found in the SafePal Official Website.
What Makes SafePal Unique?
SafePal aims to offer affordable hardware wallets as well as secure software wallets for users. The wallet platform supports multiple cryptocurrencies, including Biitcoin, Ethereum and BNB. Its native token SFP is the utility token of the wallet and is used to offer discounts for users, incentivize SafePal users and more.
SFP Token
SFP is a BEP-20 token that can be transferred to any wallet that supports the Binance Smart Chain network. It can also be exchanged with other assets and can serve as a means of payment for services. SFP also serves as the SafePal governance token, and holders can create proposals and vote on new features such as adding new blockchains on SafePal products.
SafePal APP
SafePal App is an application for users to manage the SafePal Hardware Wallet and SafePal Software Wallet.
SafePal Solftware Wallet
SafePal Software Wallet is a secure decentralized wallet that enables users to import, recover and manage wallets and crypto-assets on mobile devices.
SafePal S1 Hardware Wallet
SafePal S1 Hardware Wallet is a 100% offline and decentralized hardware wallet that has supported more than 30 blockchains and 10,000+ cryptocurrencies. SafePal S1 is embedded with advanced security technology, including EAL5+ secure element, self-destruct mechanism, device authentication mechanism, etc.
SafePal S1 Cypher
SafePal Cypher is a metallic seed phrase board that protects your mnemonic phrase against water, fire, salt and corrosion.
SafePal WHO
SafePal WHO Wallet Holder Offering (WHO) is an innovative airdrop mechanism that provides SafePal users the first token reward allocation system of its kind. Wallet Holder Offering (WHO) is designed to reward SafePal software and hardware wallet users by providing access to the airdrop tokens from SafePal ecological partners in a secure, decentralized and user-friendly way. To qualify SafePal Wallet users must have SFP token within their SafePal wallets, the amount of required SFP tokens will vary depending on the circumstances of the offering, such as reward allocation, tasks and timeline.
SafePal GiftBox
SafePal GiftBox is a natively integrated feature inside the SafePal Wallet App to allow the SafePal community to learn about new crypto projects and their latest updates. SafePal community is rewarded by blockchain projects through the completion of assigned tasks and quizzes. Blockchain projects can reward the users directly with tokens or NFTs through a secure platform.
How Many SafePal (SFP) Coins Are There in Circulation?
SafePal has a maximum supply of 500 million SFP tokens, of which about a quarter is currently in circulation. The circulating supply of SFP will continue to grow as more people use the wallet. SafePal users earn SFP tokens as part of staking rewards, participating in SafePal campaigns, and completing tasks within the wallet app.
As per SafePal's official source, the token allocation is as follows:
Team: 20.00% of the total token supply
Foundation Reserve: 20.00% of the total token supply
Community: 15.00% of the total token supply
Product & Marketing: 15.00% of the total token supply
Strategic Sale: 9.00% of the total token supply
Partnership & Ecosystem: 5.00% of the total token supply
Private Sale: 4.00% of the total token supply
Airdrop: 5.00% of the total token supply
Seed Sale: 2.00% of the total token supply
Where can you buy SFP
SFP is available to purchase and trade on various platforms, including both centralized and decentralized exchanges. Binance and MXC are among these xchanges to trade SFP. The token is currently tradable against a range of other cryptocurrencies, including Tether (USDT), Binance USD (BUSD) and Bitcoin (BTC)
Looking to buy cryptocurrencies like SafePal with fiat? Read more here.
SFP価格統計
SafePal 今日の価格
SafePal 価格
¥59.64
価格推移

24時間

-¥4.06

24H最低/24H最高

¥59.48 /

¥64.33

取引高

24時間

¥1,067,985,957

取引高/時価総額残高
0.04844
市場占有率

0.01%

市場ランキング
#173
SafePal時価総額

| | |
| --- | --- |
| 時価総額 | ¥22,047,390,644 |
| 希薄後時価総額 | ¥29,820,647,093 |
SafePal 昨日の価格
昨日の最低/最高

¥60.91 /

¥64.74

昨日の始値/終値

¥60.92 /

¥63.47

昨日の変動
昨日のボリューム
¥1,013,895,910
SafePal 価格履歴
7日間最低/7日間最高

¥56.17 /

¥64.76

30日間最低/30日間最高

¥49.85 /

¥78.66

90日間最低/90日間最高

¥49.57 /

¥97.71

52週最低/52週最高

¥35.14 /

¥171.94

過去最高値

Feb 09, 2021 (2 years ago)

¥576.71

過去最低値

Jun 14, 2022 (9 months ago)

¥35.14

SafePal ROI
データなし
SafePal 供給

| | |
| --- | --- |
| 循環サプライ | 369,666,536 SFP |
| 総合サプライ | 500,000,000 SFP |
| 最大供給 | 500,000,000 SFP |