Polkastarter

POLS
ランキング順位 417
トークン
On 191,386 watchlists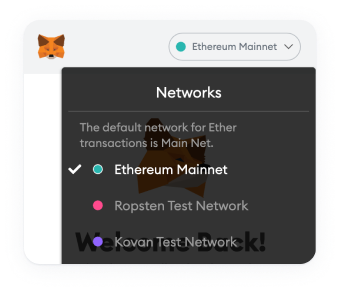 ウォレットネットワークを変更してください
本コントラクトを追加するには、MetaMaskアプリでウォレットネットワークを変更してください

CertiK

Polkastarter 価格 (POLS)
0.00002014 BTC0.15%
0.000282 ETH0.55%

  Polkastarter POLS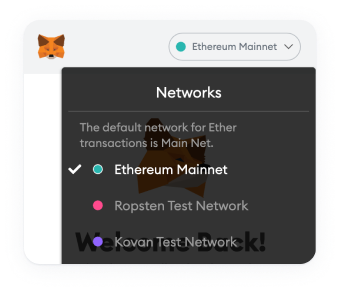 ウォレットネットワークを変更してください
本コントラクトを追加するには、MetaMaskアプリでウォレットネットワークを変更してください

CertiK

Polkastarter対JPYチャート
読み込み中...
Please wait, we are loading chart data
POLS価格統計
Polkastarter 今日の価格
Polkastarter 価格
¥61.60
価格推移

24時間

-¥0.1727

24H最低/24H最高

¥61.38 /

¥63.05

取引高

24時間

¥321,448,476

取引高/時価総額残高
0.05259
市場占有率

0.00%

市場ランキング
#417
Polkastarter時価総額

| | |
| --- | --- |
| 時価総額 | ¥6,111,959,145 |
| 希薄後時価総額 | ¥6,159,918,297 |
Polkastarter 昨日の価格
昨日の最低/最高

¥61.38 /

¥63.05

昨日の始値/終値

¥61.55 /

¥62.15

昨日の変動
昨日のボリューム
¥314,966,122
Polkastarter 価格履歴
7日間最低/7日間最高

¥57.96 /

¥63.59

30日間最低/30日間最高

¥45.39 /

¥67.62

90日間最低/90日間最高

¥41.40 /

¥67.62

52週最低/52週最高

¥41.40 /

¥349.98

過去最高値

Feb 16, 2021 (2 years ago)

¥984.98

過去最低値

Sep 30, 2020 (2 years ago)

¥0.1937

Polkastarter ROI
Polkastarter 供給

| | |
| --- | --- |
| 循環サプライ | 99,221,432 POLS |
| 総合サプライ | 100,000,000 POLS |
| 最大供給 | データなし |
POLS 価格の生配信データ
Polkastarter 本日の価格 は、¥61.60 JPYです。24時間の取引ボリュームは ¥321,448,476 JPYです。 弊社ではPOLSからJPYへの価格はリアルタイムで更新されています。 Polkastarterは過去24時間で0.37%減少しています。 現在のCoinMarketCapランキングは#417位で、時価総額はです。 コインの循環供給量は99,221,432 POLSです と最大供給量は表示できません。
現在Polkastarter取引の上位取引所はBinance, OKX, Hotcoin Global, SuperEx, 、および です。 弊社の で他の取引所を探すことも可能です。
If you would like to know where to buy Polkastarter at the current rate, the top cryptocurrency exchanges for trading in Polkastarter stock are currently Binance, Coinbase, OKX, MEXC, KuCoin, and AAX. You can find others listed on our crypto exchanges page.
What Is Polkastarter (POLS)?
Polkastarter is a decentralized fundraising platform empowering Web3 projects to launch and raise funds through multi-chain token pools whilst significantly growing their communities.
The platform enables investors to secure early access to IDOs, NFTs and Gaming Web3 innovation. It is most commonly used by early-stage blockchain projects that want to raise capital and easily distribute their tokens at the same time.
Through Polkastarter, blockchain projects can easily create their own fixed-chain swap pools, which allow them to securely raise funds, while users can invest without risks, since swaps are automatically executed by smart contracts.
POLS is the native utility token of the Polkastarter platform. Its main utility is gaining access to pools and giving projects the option to give priority access to POLS holders. Users are incentivised to stake POLS, rewarding the most loyal members.
In Q4 2022 Polkastarter will release new community utility features, such as governance and POLS Power Boosters (increasing your allowlisting success). The platform first went live in December 2020, and has quickly grown to become one of the most commonly used platforms for initial DEX offerings (IDOs) operatin on the Ethereum blockchain.
Who Are the Founders of Polkastarter?
Polkastarter features an executive team with over three decades of combined experience in tech firms. It was co-founded by Daniel Stockhaus, Tiago Martins and Miguel Leite, who currently hold the roles of CEO, CTO and COO respectively, supported by a team of over 30 members.
Miguel Leite is a serial entrepreneur and marketing extraordinaire. After some successful ventures he turned to web3, co-founding Coinvision and BEPRO Network, before the incredibly successful and industry-changing launch of Polkastarter.
Daniel Stockhaus is a serial entrepreneur credited with co-founding a highly successful e-commerce firm known as LiGo, as well as the digital growth agency Oliphant Ltd. Prior to this, he worked as a digital media designer for Fitch, and graduated with a bachelor's degree in communication and media studies.
Tiago Martins, on the other hand, is a former professor of computer science and an experienced developer with expertise in online education and product development. He is also the co-founder of Codeplace, an online platform that teaches the fundamentals of web development.
Besides the executive members, the Polkastarter team also includes several heavily experienced advisors and other non-public staff.
What Makes Polkastarter Unique?
Polkastarter offers a low risk alternative for traditional retail investors but limiting the allocation amount, meaning projects also gain a larger loyal following but distributing tokens across a wide audience. Until June 2022 Polkastarter has helped launch over 110 projects, consisting of token sales, NFT's and Metaverse sales. The platform has raised over $50M for its projects reaching a collective ATH Market Cap of $3.2bn.
Aside from the launchpad itself, Polkastarter runs an internal incubation and advisory program, bringing together decades of experience and lessons learned from 110 project launches, to nurture and grow Web3 projects. Structurally, Polkastarter is resilient and steady, with a well-restored treasury spread across stable coin, crypto and Fiat.
Marketing is an integral part of Polkastarter. With a dedicated marketing team of over 10 members, including video production and design, we offer our projects a hands-on experience to navigate their sale with the best possible results.
Polkastarter's main offering is its fixed-swap smart contract, which allows projects to easily launch liquidity pools that execute orders at a fixed price — rather than using the AMM model made popular by Uniswap, reducing risk to the retail investor.
The platform is designed to handle fixed-swap pools. This makes it suitable for cryptocurrency projects looking to raise funds publicly and also privately. Beyond this, other key features of the platform include permissionless listings, anti-scam capabilities and KYC integration.
Where Can You Buy Polkastarter (POLS)?
POLS can be traded on a large number of prominent cryptocurrency exchanges — some of the most popular of which include Huobi Global, Binance, Coinbase, KuCoin, Gate.io and Poloniex. It's also available on most major decentralized exchanges — including Uniswap, 1inch and 0x Protocol.
The most liquid trading pairs for the cryptocurrency are POLS/WETH and POLS/USDT. There are currently no direct fiat to POLS trading pairs available — but you may be able to buy BTC with fiat first, and then exchange this to POLS.
Our most recent articles about Polkastarter:
POLS価格統計
Polkastarter 今日の価格
Polkastarter 価格
¥61.60
価格推移

24時間

-¥0.1727

24H最低/24H最高

¥61.38 /

¥63.05

取引高

24時間

¥321,448,476

取引高/時価総額残高
0.05259
市場占有率

0.00%

市場ランキング
#417
Polkastarter時価総額

| | |
| --- | --- |
| 時価総額 | ¥6,111,959,145 |
| 希薄後時価総額 | ¥6,159,918,297 |
Polkastarter 昨日の価格
昨日の最低/最高

¥61.38 /

¥63.05

昨日の始値/終値

¥61.55 /

¥62.15

昨日の変動
昨日のボリューム
¥314,966,122
Polkastarter 価格履歴
7日間最低/7日間最高

¥57.96 /

¥63.59

30日間最低/30日間最高

¥45.39 /

¥67.62

90日間最低/90日間最高

¥41.40 /

¥67.62

52週最低/52週最高

¥41.40 /

¥349.98

過去最高値

Feb 16, 2021 (2 years ago)

¥984.98

過去最低値

Sep 30, 2020 (2 years ago)

¥0.1937

Polkastarter ROI
Polkastarter 供給

| | |
| --- | --- |
| 循環サプライ | 99,221,432 POLS |
| 総合サプライ | 100,000,000 POLS |
| 最大供給 | データなし |