KlimaDAO

KLIMA
ランキング順位 4208
トークン
On 25,108 watchlists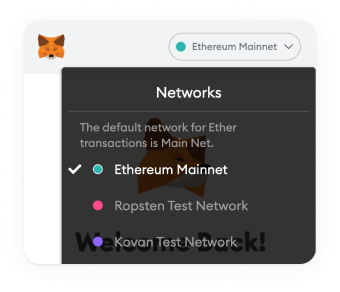 ウォレットネットワークを変更してください
本コントラクトを追加するには、MetaMaskアプリでウォレットネットワークを変更してください
KlimaDAO 価格 (KLIMA)
0.000109 BTC2.49%
0.001722 ETH1.57%

  KlimaDAO KLIMA
Self Reported Circulating Supply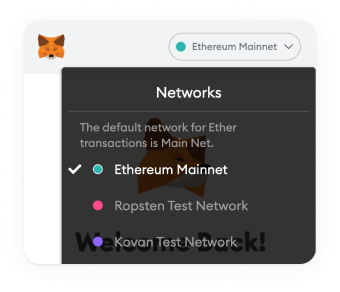 ウォレットネットワークを変更してください
本コントラクトを追加するには、MetaMaskアプリでウォレットネットワークを変更してください
KlimaDAO対JPYチャート
Loading Data
Please wait, we are loading chart data
KLIMA価格統計
KlimaDAO 今日の価格
KlimaDAO 価格
¥394.34
価格推移

24時間

-¥3.8341

24H最低/24H最高

¥394.12 /

¥404.16

取引高

24時間

¥4,744,355

取引高/時価総額残高
Infinity
市場占有率

0.00%

市場ランキング
#4208
KlimaDAO時価総額

| | |
| --- | --- |
| 時価総額 | ¥3,173,237,313 |
| 希薄後時価総額 | ¥3,173,237,313 |
KlimaDAO 昨日の価格
昨日の最低/最高

¥397.08 /

¥404.16

昨日の始値/終値

¥399.53 /

¥399.66

昨日の変動
昨日のボリューム
¥4,097,842
KlimaDAO 価格履歴
7日間最低/7日間最高

¥391.30 /

¥412.59

30日間最低/30日間最高

¥285.07 /

¥412.59

90日間最低/90日間最高

¥200.71 /

¥412.59

52週最低/52週最高

¥0 /

¥3,357.59

過去最高値

Oct 26, 2021 (a year ago)

¥514,411.52

過去最低値

Sep 13, 2022 (6 months ago)
データなし
KlimaDAO ROI
データなし
KlimaDAO 供給

| | |
| --- | --- |
| 循環サプライ | 8,047,010 KLIMA |
| 総合サプライ | 8,047,010 KLIMA |
| 最大供給 | データなし |
KLIMA 価格の生配信データ
KlimaDAO 本日の価格 は、¥394.34 JPYです。24時間の取引ボリュームは ¥4,744,355 JPYです。 弊社ではKLIMAからJPYへの価格はリアルタイムで更新されています。 KlimaDAOは過去24時間で1.06%減少しています。 現在のCoinMarketCapランキングは#4208位で、時価総額はです。 循環供給量は表示できません と最大供給量は表示できません。
現在KlimaDAO取引の上位取引所はHotbit, QuickSwap (V3), 、および です。 弊社の で他の取引所を探すことも可能です。
What Is Klima DAO (KLIMA)?
Klima DAO is a decentralized autonomous organization focused on increasing the cost of carbon emissions to disrupt the emission markets. By accelerating the price growth of carbon assets, Klima DAO strives to motivate companies to reduce their emissions. By adopting the OHM-pioneered bonding mechanism to internalize carbon credits, Klima DAO incentivizes the new supply of Base Carbon Tonnes (BCT), a tokenized version of carbon credits, on the blockchain. Moreover, the project aims to store as many BCT as possible in its treasury by buying them for KLIMA.
Market participants can buy BCT on the market and bond them with KLIMA for a discount. After five days, they receive discounted KLIMA, which they can either sell for a profit or decide to stake with the protocol to expand their share of the KLIMA supply. This mechanism follows the one introduced by Olympus DAO for acquiring protocol-owned liquidity. In Klima DAO's case, the price of KLIMA is backed by the BCT in its treasury, which, in turn, is backed by the price of real-world carbon emissions certificates.
In short, the more BCT Klima DAO can internalize, the higher the real-world price of carbon emissions will be, forcing market participants to adapt or pay for higher carbon emissions.
Who Are the Founders of Klima DAO?
Klima DAO was founded by a pseudo-anonymous group of developers and is community-governed as a DAO. Although Klima DAO is not an "official" fork of Olympus DAO, the two projects are affiliated, and several Olympus DAO contributors play key roles in contributing to Klima DAO. Olympus also has a small share of KLIMA as part of its treasury.
What Makes Klima DAO Unique?
Klima DAO takes a DeFi concept popularized by Olympus and applies it to a real-world problem, creating a new layer of applications for blockchain protocols. By increasing the supply of KLIMA, which is always backed by a Base Carbon Tonne, the protocol can decrease the supply of carbon offsets on the traditional carbon markets, therefore directly influencing real-world markets.
The protocol stresses that finding a stable carbon price is not its initial goal. On the contrary, Klima DAO is aware of its volatility-prone mechanism to remove carbon credits from the markets, which is a necessary tradeoff for the stability it aims to achieve. It underscores that the goal of the protocol is long-term success, anticipating that a stable price can probably only be found by the middle of the century. However, with Klima DAO as a participant, carbon markets are slated to become more liquid and transparent.
Market participants follow the same goal as with Olympus DAO, which is to increase their share of KLIMA by bonding and staking. Klima DAO follows the same rebase mechanism, with a current APY of close to 40,000%. Even though KLIMA trades at a heavy premium over the value of BCT in its treasury, stakers are incentivized to disregard price movements as the high yield is supposed to outperform the eventual price convergence between KLIMA and BCT.
Klima DAO has already impacted carbon credits markets and has been noted by media outlets covering them. Carbon Pulse noted that Klima DAO had already bought 2% of the entire voluntary carbon market in 2021. The Australian Financial Review highlighted that Klima DAO was already pushing up the floor price of carbon offsets.
Related Pages:
Check out Olympus (OHM) — the OG rebase token.
Check out Wonderland (TIME) — an Avalanche-based fork of Olympus DAO.
Read our deep dive into smart contracts and DApps on Cardano.
Get the latest crypto news and latest trading insights with the CoinMarketCap blog.
How Many Klima DAO (KLIMA) Coins Are There in Circulation?
As Klima DAO follows the expansionary monetary policy pioneered by Olympus, there is no maximum supply for KLIMA. Currently, KLIMA is backed by roughly 11 million BCT, which is valued at more than $70 million.
Klima DAO had an Initial Discord Offering as part of their Fair Launch Strategy to bootstrap liquidity and distribute an initial supply of KLIMA. aKLIMA, a token that could later be redeemed for KLIMA was distributed to selected community members at a price of $116. The initial aKLIMA supply was 120,000, meaning KLIMA bootstrapped over $1 million of liquidity for its launch.
Team members also received a share of pKLIMA, which was modeled after pOHM in order to align contributor incentives with protocol interests. Vesting depends on supply share, with each stakeholder having a capped amount of pKLIMA they can redeem for KLIMA:
Team: 330m pKLIMA, and 7.8% supply share
Project Stakeholders: 70m pKLIMA, and 3.5% supply share
Advisors: 50m pKLIMA, and 1% supply share
OlympusDAO: 70m pKLIMA, and 3.5% supply share
Klima DAO community: 480m pKLIMA (no supply share)
For instance, if advisors wanted to redeem all of their 50m pKLIMA, they could only do so if their share of KLIMA did not exceed 1%. Thus, this would only be possible once KLIMA supply has exceeded 5 billion. The cumulative share of the total KLIMA supply of all stakeholders cannot exceed 15.8%.
How Is the Klima DAO Network Secured?
Klima DAO launched on Polygon, a layer-two scaling solution of Ethereum. Polygon allows for the creation of different scaling solutions, such as optimistic rollup chains, ZK rollup chains, or side chains. It uses a customized version of the Plasma framework built on proof-of-stake checkpoints that run through the Ethereum mainnet.
Where Can You Buy Klima DAO (KLIMA)?
KLIMA is available on Hotbit, and Sushiswap(Polygon).
KLIMA価格統計
KlimaDAO 今日の価格
KlimaDAO 価格
¥394.34
価格推移

24時間

-¥3.8341

24H最低/24H最高

¥394.12 /

¥404.16

取引高

24時間

¥4,744,355

取引高/時価総額残高
Infinity
市場占有率

0.00%

市場ランキング
#4208
KlimaDAO時価総額

| | |
| --- | --- |
| 時価総額 | ¥3,173,237,313 |
| 希薄後時価総額 | ¥3,173,237,313 |
KlimaDAO 昨日の価格
昨日の最低/最高

¥397.08 /

¥404.16

昨日の始値/終値

¥399.53 /

¥399.66

昨日の変動
昨日のボリューム
¥4,097,842
KlimaDAO 価格履歴
7日間最低/7日間最高

¥391.30 /

¥412.59

30日間最低/30日間最高

¥285.07 /

¥412.59

90日間最低/90日間最高

¥200.71 /

¥412.59

52週最低/52週最高

¥0 /

¥3,357.59

過去最高値

Oct 26, 2021 (a year ago)

¥514,411.52

過去最低値

Sep 13, 2022 (6 months ago)
データなし
KlimaDAO ROI
データなし
KlimaDAO 供給

| | |
| --- | --- |
| 循環サプライ | 8,047,010 KLIMA |
| 総合サプライ | 8,047,010 KLIMA |
| 最大供給 | データなし |