Ferrum NetworkFRM
ランキング順位 1210
トークン
On 16,204 watchlists
Ferrum Network 価格 (FRM)
0.000001428 BTC1.32%
0.00001786 ETH0.34%

  Ferrum Network FRM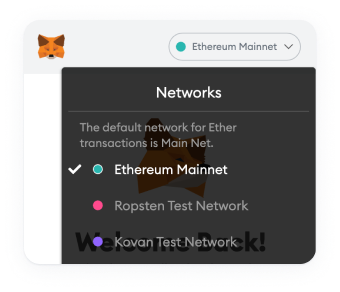 ウォレットネットワークを変更してください
本コントラクトを追加するには、MetaMaskアプリでウォレットネットワークを変更してください

Hacken

Ferrum Networkタグ一覧
Category
セルフレポート済タグ
Services
Collectibles & NFTs
Decentralized Exchange
Interoperability
Staking
Ethereum Ecosystem
Yield Farming
BNB Smart Chain
DEX
LP Tokens
Launchpad
Algorand Ecosystem
Cross-Chain DEX Aggregator
Polygon Ecosystem
Ferrum Network対JPYチャート
Loading Data
Please wait, we are loading chart data
FRM価格統計
Ferrum Network 今日の価格
Ferrum Network 価格
¥4.54
価格推移

24h

¥0.07178

24H最低/24H最高

¥4.45 /

¥4.57

取引高

24h

¥148,423,612.13

取引高/時価総額残高
0.4973
市場占有率

0.00%

市場ランキング
#1210
Ferrum Network時価総額

| | |
| --- | --- |
| 時価総額 | ¥298,475,727.71 |
| 希薄後時価総額 | ¥1,504,795,961.41 |
Ferrum Network 昨日の価格
昨日の最低/最高

¥4.28 /

¥4.59

昨日の始値/終値

¥4.48 /

¥4.47

昨日の変動
昨日のボリューム
¥105,288,989.59
Ferrum Network 価格履歴
7日間最低/7日間最高

¥4.22 /

¥6.71

30日間最低/30日間最高

¥3.00 /

¥6.71

90日間最低/90日間最高

¥2.46 /

¥6.71

52週最低/52週最高

¥2.46 /

¥74.29

過去最高値

Apr 11, 2021 (a year ago)

¥165.18

過去最低値

Oct 25, 2019 (3 years ago)

¥0.3725

Ferrum Network ROI
Ferrum Network 供給

| | |
| --- | --- |
| 循環サプライ | 65,796,293 FRM |
| 総合サプライ | 167,234,716 FRM |
| 最大供給 | 331,718,750 FRM |
FRM 価格の生配信データ
Ferrum Network 本日の価格 は、¥4.54 JPYです。24時間の取引ボリュームは ¥148,407,379 JPYです。 弊社ではFRMからJPYへの価格はリアルタイムで更新されています。 Ferrum Networkは過去24時間で1.51%増加しています。 現在のCoinMarketCapランキングは#1210位で、時価総額はです。 コインの循環供給量は65,796,293 FRMです と最大最大供給量331,718,750 FRMコイン。
現在Ferrum Network取引の上位取引所はKuCoin, Gate.io, ZT, PancakeSwap (V2), 、および です。 弊社の で他の取引所を探すことも可能です。
What Is Ferrum Network (FRM)?
Ferrum Network is a pioneer in ushering in the era of Interoperability 2.0. Powered by the Quantum Portal, Ferrum Network's mainnet nodes and related infrastructure will bring value, data, and functional interoperability to every chain in the industry. Utilizing the Ferrum Network, anyone can build and deploy solutions on one network and instantly enable multi-chain functionality without the burden or technical debt that comes with managing a multi-chain infrastructure for their dApps, and projects.
Ferrum also specializes as a multi-chain Blockchain as a Service DeFi company, adding deflationary mechanisms, token utility and advisory services to projects across the crypto space.
With the mission of breaking down barriers to mass adoption in mind, Ferrum empowers the industry by reducing friction and bringing startups and established networks closer together.
Who Are the Founders of Ferrum Network?
Ferrum Network was founded by a team of experts with a long-standing professional history in engineering and blockchain technology.
Naiem Yeganeh is a co-founder and CEO of Ferrum Network. He graduated from the University of Queensland and began a career in software engineering in 2013.
Yeganeh also founded Maad Afrooz Technology and has worked for the big tech companies Microsoft and Amazon. His last position before founding Ferrum Network was as core machine learning expert for Bloomberg LP.
Ian Friend is another co-founder of Ferrum Network and now serves as its chief operating officer. He has a degree in business law from the New York Law School and was an associate attorney for several big firms, including Pantano & Gupta and Wilson Elser.
Friend also serves as a strategic advisor for Poolz and Project Inverse. Since 2018, he has left his active duties as an attorney and turned his full attention toward the Ferrum Network.
What Makes Ferrum Network Unique?
Ferrum Network is a project that aims to boost the use of cryptocurrencies in everyday life by delivering comprehensive solutions. The company's goal is to make cryptocurrencies accessible to non-professionals and help make digital assets the world's new money.
According to its founders, Ferrum Network's mission is to make it possible for people to make cryptocurrency transactions at lightning speed, as its blockchain is designed to carry out transactions of any size in a matter of milliseconds.
The company is trying to leverage the decentralization features of blockchain technology to eliminate the need for third-party intermediaries. This reduces the number of fees customers have to pay for transactions and boosts privacy and data protection for both the senders and the receivers.
The platform also allows developers to design decentralized applications (DApps).
Related Pages:
Read more about Share Token.
Find out more about API3.
Learn more about blockchain algorithms.
Have a look at the CoinMarketCap blog.
How Many Ferrum Network (FRM) Coins Are There in Circulation?
Ferrum Network (FRM) tokens are essential for the functioning of the underlying blockchain. There is a maximum supply of 331,718,750 tokens, of which 329,218,749 have already been issued as of February 2021. The amount of tokens in active circulation is about 147,528,487 FRM.
There were two initial private sales, which consisted of about 15% of all FRM tokens. Another 22% were allocated to the Ferrum Network ecosystem. Founders and other essential team members received about 10% of the maximum token supply. Another 15% of FRM tokens were allocated to the marketing growth pool. The rest of the minted tokens have been distributed toward other essential goals, like the network incentivization pool.
How Is the Ferrum Network Secured?
As Ferrum Network is Ethereum-based, the FRM are ERC-20 tokens, meaning that there is some level of proof-of-stake (PoS) capability integrated into the blockchain.
Through the utilization of directed acyclic graph (DAG) ledger technology, the Ferrum Network also employs a proof-of-burn (PoB) consensus. This makes the network highly versatile and allows customers to use and purchase a number of different cryptocurrency tokens. Combining several consensus methods gives users the ability to benefit from the corresponding advantages of the underlying blockchain technologies.
Where Can You Buy Ferrum Network (FRM)?
FRM tokens can be purchased on several exchanges, such as:
It is important to note that trading cryptocurrency comes with risk, just like any other investment.
Read more about buying crypto
FRM価格統計
Ferrum Network 今日の価格
Ferrum Network 価格
¥4.54
価格推移

24h

¥0.07178

24H最低/24H最高

¥4.45 /

¥4.57

取引高

24h

¥148,423,612.13

取引高/時価総額残高
0.4973
市場占有率

0.00%

市場ランキング
#1210
Ferrum Network時価総額

| | |
| --- | --- |
| 時価総額 | ¥298,475,727.71 |
| 希薄後時価総額 | ¥1,504,795,961.41 |
Ferrum Network 昨日の価格
昨日の最低/最高

¥4.28 /

¥4.59

昨日の始値/終値

¥4.48 /

¥4.47

昨日の変動
昨日のボリューム
¥105,288,989.59
Ferrum Network 価格履歴
7日間最低/7日間最高

¥4.22 /

¥6.71

30日間最低/30日間最高

¥3.00 /

¥6.71

90日間最低/90日間最高

¥2.46 /

¥6.71

52週最低/52週最高

¥2.46 /

¥74.29

過去最高値

Apr 11, 2021 (a year ago)

¥165.18

過去最低値

Oct 25, 2019 (3 years ago)

¥0.3725

Ferrum Network ROI
Ferrum Network 供給

| | |
| --- | --- |
| 循環サプライ | 65,796,293 FRM |
| 総合サプライ | 167,234,716 FRM |
| 最大供給 | 331,718,750 FRM |