Donut

DONUT
ランキング順位 2116
トークン
On 2,607 watchlists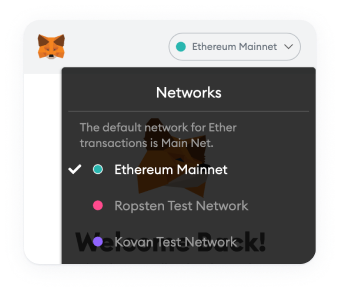 ウォレットネットワークを変更してください
本コントラクトを追加するには、MetaMaskアプリでウォレットネットワークを変更してください
Donut 価格 (DONUT)
0.0000000364 BTC9.69%
0.0000005171 ETH8.55%

  Donut DONUT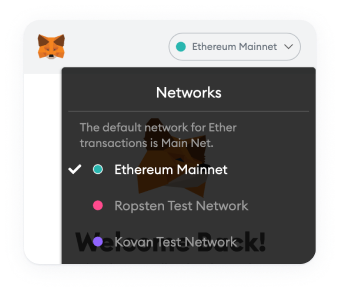 ウォレットネットワークを変更してください
本コントラクトを追加するには、MetaMaskアプリでウォレットネットワークを変更してください
DONUT価格統計
Donut 今日の価格
Donut 価格
¥0.1308
価格推移

24時間

+¥0.006479

24H最低/24H最高

¥0.1206 /

¥0.1308

取引高

24時間

データなし
取引高/時価総額残高
<0.000000000001
市場占有率

0.00%

市場ランキング
#2116
Donut時価総額

| | |
| --- | --- |
| 時価総額 | ¥15,736,986 |
| 希薄後時価総額 | ¥15,736,986 |
Donut 昨日の価格
昨日の最低/最高

¥0.1206 /

¥0.1263

昨日の始値/終値

¥0.1247 /

¥0.1221

昨日の変動
昨日のボリューム
¥67,548
Donut 価格履歴
7日間最低/7日間最高

¥0.1206 /

¥0.1689

30日間最低/30日間最高

¥0.1206 /

¥0.2148

90日間最低/90日間最高

¥0.1206 /

¥0.2889

52週最低/52週最高

¥0.08496 /

¥0.3577

過去最高値

Jan 29, 2021 (2 years ago)

¥13.10

過去最低値

Dec 30, 2022 (5 months ago)

¥0.08496

Donut ROI
Donut 供給

| | |
| --- | --- |
| 循環サプライ | 120,355,919 DONUT |
| 総合サプライ | 120,355,919 DONUT |
| 最大供給 | データなし |
DONUT 価格の生配信データ
Donut 本日の価格 は、¥0.130754 JPYです。24時間の取引ボリュームは 表示できませんです。 弊社ではDONUTからJPYへの価格はリアルタイムで更新されています。 Donutは過去24時間で5.11%増加しています。 現在のCoinMarketCapランキングは#2116位で、時価総額はです。 コインの循環供給量は120,355,919 DONUTです と最大供給量は表示できません。
現在Donut取引の上位取引所は です。 弊社の で他の取引所を探すことも可能です。
What Is Donut (DONUT)?
Donut is an ERC-20 token that represents the community points of /r/ethtrader subreddit. It is the very first cryptocurrency token to be distributed to subreddit participants simply based on the quality of their submissions and activity.
Donut was first launched as a simple community point in October 2018, but has also been available as an ERC-20 token on Ethereum from December 2019
Unlike Reddit karma, these tokens are only distributed based on /r/ethtrader subreddit on a monthly basis based on the number of upvotes users receive when posting content. It can also be transferred directly from user to user within the sub as a tip — unlike regular karma points.
The Donut token has a variety of functions within the /r/ethtrader subreddit. For one, the tokens can be used to vote in governance polls, with more Donuts representing a greater weight in the vote.
They're also used for buying limited edition loyalty badges and membership for the subreddit, which unlock exclusive features for the user — at a cost of 200 Donuts/month. The main feature is the ability to add gifs to comments — which regular members can't do.
Besides this, Donuts can be used to purchase the banner at the top of the subreddit.
Who Are the Founders of Donut?
The Donut project is currently maintained by a pseudonymous individual or team. The original developer of the community point system is Carl Larson — a moderator on the /r/ethtrader subreddit and an early hobbyist Ethereum developer.
At some point, an internal development team at Reddit took an interest in the project, but it remains unclear to what extent Reddit's R&D team had in its further development.
Beyond Carl Larson, there is currently no clear indication of who else had a role in the success of the project — other than an individual Reddit user by the name of "Shouldbdan," who has been instrumental in the continued success and growth of Donut, and is responsible for creating the bridge between Donut points and Donut ERC-20 tokens.
What Makes Donut Unique?
Donuts initially exist as a simple community point token on the /r/ethtrader subreddit, but can also be converted into an ERC-20 token for moving and spending the token outside of the platform — such as for trading it on an exchange for other cryptocurrencies.
It is the first subreddit community point to launch on the Ethereum mainnet. As of February 2021, the cryptocurrency token for the /r/cryptocurrency subreddit — "Moon" remains on the Ethereum Rinkeby test network with no clear mainnet launch schedule.
The project is backed by a decentralized autonomous organization powered by Aragon, which is used for minting Donut tokens and governing the project. It has also grown to become a revenue stream for some users, who are able to earn substantial amounts of Donut by producing popular content on the Ethtrader subreddit.
Related Pages:
Check out DuckDaoDime (DDIM) — a token that grants access to exclusive Telegram communities.
Check out Nexo (NEXO) — a token that offers additional perks to NEXO users.
Read about how Reddit's MOON cryptocurrency now has value.
Get to grips with the crypto market with the CoinMarketCap blog.
How Many Donut (DONUT) Coins Are There in Circulation?
Ethtrader's Donut points originally launched with a 100 million token supply in 2018, but this has since increased to just over 120.3 million in February 2021.
\ Prior to June 2020, a further 2 million Donuts points were issued each week, but this has since been cut to 1 million points per week. Out of this new supply, 85% is distributed to users based on their Ethtrader contributions, 10% goes to the community fund, and 5% goes to the subreddit moderators.
A fresh batch of donuts is baked every four weeks — allowing Ethtrader users to redeem their points for actual ERC-20 Donut tokens. Tokens that are spent on Ethtrader badges, membership and the top subreddit banner are burned, removing them from the supply and reducing the overall Donut supply.
How Is the Donut Network Secured?
As an ERC-20 token, Donut is secured by an elaborate network of Ethereum miners that work in concert to ensure transactions are finalized quickly and irreversibly.
Together, these use a novel mechanism known as proof-of-work (POW) to solve complex mathematical equations and create new blocks to fill with transactions. The amount of energy, cost and difficulty of solving these equations makes it extraordinarily unlikely that the Ethereum network could ever be successfully attacked.
Where Can You Buy Donut (DONUT)?
As of February 2021, Donut isn't listed on any centralized exchange platforms. However, it is available on a handful of popular decentralized exchanges (DEXs), including Uniswap, 1inch Exchange and 0x Protocol. The most popular trading pairs for Donut are DONUT/WETH, DONUT/ETH, and DONUT/DAI.
To learn how to buy cryptocurrencies using your debit or credit card, see our full guide.
DONUT価格統計
Donut 今日の価格
Donut 価格
¥0.1308
価格推移

24時間

+¥0.006479

24H最低/24H最高

¥0.1206 /

¥0.1308

取引高

24時間

データなし
取引高/時価総額残高
<0.000000000001
市場占有率

0.00%

市場ランキング
#2116
Donut時価総額

| | |
| --- | --- |
| 時価総額 | ¥15,736,986 |
| 希薄後時価総額 | ¥15,736,986 |
Donut 昨日の価格
昨日の最低/最高

¥0.1206 /

¥0.1263

昨日の始値/終値

¥0.1247 /

¥0.1221

昨日の変動
昨日のボリューム
¥67,548
Donut 価格履歴
7日間最低/7日間最高

¥0.1206 /

¥0.1689

30日間最低/30日間最高

¥0.1206 /

¥0.2148

90日間最低/90日間最高

¥0.1206 /

¥0.2889

52週最低/52週最高

¥0.08496 /

¥0.3577

過去最高値

Jan 29, 2021 (2 years ago)

¥13.10

過去最低値

Dec 30, 2022 (5 months ago)

¥0.08496

Donut ROI
Donut 供給

| | |
| --- | --- |
| 循環サプライ | 120,355,919 DONUT |
| 総合サプライ | 120,355,919 DONUT |
| 最大供給 | データなし |