Butterfly ProtocolBFLY
ランキング順位 3988
トークン
2,573ウォッチリストに表示
Butterfly Protocol 価格 (BFLY)
0.000002603 BTC5.78%
0.000045 ETH5.78%

  Butterfly Protocol BFLY
Price:

¥11.36 

5.78%
Self Reported Circulating Supply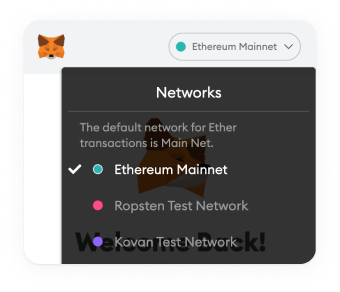 ウォレットネットワークを変更してください
本コントラクトを追加するには、MetaMaskアプリでウォレットネットワークを変更してください
Butterfly Protocol Chart
Loading Data
Please wait, we are loading chart data
BFLY 価格の生配信データ
Butterfly Protocol 本日の価格 は、¥11.36 JPYです。24時間の取引ボリュームは ¥1,310,277 JPYです。 Butterfly Protocolは過去24時間で5.78%増加しています。 現在のCoinMarketCapランキングは#3988位で、時価総額はです。 循環供給量は表示できません と最大供給量は表示できません。
What Is Butterfly Protocol (BFLY)?
Butterfly Protocol is a decentralized autonomous organization (DAO) that aims to replace the Domain Name System (DNS) system and change the economics of domain ownership.
The team behind the project claims that the ability to remove central control from people and governments is paramount to creating a lasting uncensored internet. Butterfly Protocol launched in February 2021.
BFLY is the platform's ERC-20-compatible native utility token built on the Ethereum (ETH) blockchain. It is used to sponsor the creation of new top-level domains (TLDs). Token holders can receive 15% of the airdrop of ERC-20-compatible tokens created with each domain.
Who Are the Founders of Butterfly Protocol?
Butterfly Protocol's co-founders are Josh Robinson and Cortland Langworthy.
Before working on BFLY, Josh Robinson was the CTO and co-founder of YouBase and a co-founder of CodeCraftsmen. He has also co-founded BitBoss Corporation.
Prior to co-founding Butterfly Project, Cortland Langworthy was the chief creative officer at BitBoss Corporation and the director of mobile experience at Integer. Before that, he founded Relish Studio.
What Makes Butterfly Protocol Unique?
Through the Butterfly Protocol, users can purchase various blockchain-based TLDs and subdomain names. Each domain name is represented by a unique ERC-721 non-fungible token (NFT) that can create ERC223 tokens.
Within Butterfly's ecosystem, the term "domain" refers to a single name, corresponding to a single non-fungible token. Whoever holds this token is considered to be the domain owner. Each domain can also be associated with a range of ERC-20-compatible tokens, representing fractional ownership.
The Butterfly Protocol features a built-in auction platform that allows users to buy and sell names in a trustless way without relying on centralized authorities.
The platform can be accessed by installing a browser extension, allowing the browser to recognize the TLDs registered through the Butterfly Protocol. These can be bought and sold on the marketplace, allowing TLD holders to auction the domains to the highest bidder in real-time.
BFLY and subBFLY token holders can sponsor other domains, creating a TLD and allowing users to trade subdomains. With each new TLD sponsored, 10 million subBFLY are minted and distributed across the network. Of that supply, 500,000 tokens go to the sponsor, 2,000,000 go to BFLY holders, and the remaining 7,500,000 are auctioned off over the next ten days.
Unlike regular domains, users who purchase domains through the Butterfly Protocol own them permanently unless they decide to sell or trade them. There are no recurring billing fees to retain ownership. They also have a lot more flexible naming structure since the names can contain any ASCII symbols.
Related Pages:
Learn more about Akoin.
Learn more about XRP.
Learn about the differences between hot and cold wallets on CMC Alexandria.
Learn more about the world of cryptocurrencies with the CoinMarketCap blog.
How Many Butterfly Protocol (BFLY) Coins Are There in Circulation?
Butterfly Protocol (BFLY) has a maximum supply of 100,000,000 tokens, and no circulating supply data is available as of March 2021.
How Is the Butterfly Protocol Network Secured?
The Butterfly Protocol is based on the Ethereum blockchain and is secured by its proof-of-work (PoW) mining network.
Where Can You Buy Butterfly Protocol (BFLY)?
Butterfly Protocol (BFLY) can be traded on the following exchanges:
Learn more about buying Bitcoin and other cryptocurrencies by clicking here.
BFLY価格統計
Butterfly Protocol 今日の価格
Butterfly Protocol 価格
¥11.36
価格推移

24h

¥0.6301

24H最低/24H最高

¥10.42 /

¥16.42

取引高

24h

¥1,310,003.53

取引高/時価総額残高
データなし
市場占有率
データなし
市場ランキング
#3988
Butterfly Protocol時価総額

| | |
| --- | --- |
| 時価総額 | データなし |
| 希薄後時価総額 | データなし |
Butterfly Protocol 昨日の価格
昨日の最低/最高

¥10.05 /

¥11.23

昨日の始値/終値

¥11.23 /

¥10.74

昨日の変動
昨日のボリューム
¥3,821,297.72
Butterfly Protocol 価格履歴
7日間最低/7日間最高

¥10.01 /

¥16.42

30日間最低/30日間最高

¥8.23 /

¥16.42

90日間最低/90日間最高

¥8.23 /

¥62.98

52週最低/52週最高

¥8.23 /

¥266.49

過去最高値

Feb 08, 2021 (6 months ago)

¥266.49

過去最低値

Jul 14, 2021 (14 days ago)

¥8.23

Butterfly Protocol ROI
データなし
Butterfly Protocol 供給

| | |
| --- | --- |
| 循環サプライ | データなし |
| 総合サプライ | データなし |
| 最大供給 | データなし |