Bombcrypto

BCOIN
ランキング順位 2906
トークン
On 183,739 watchlists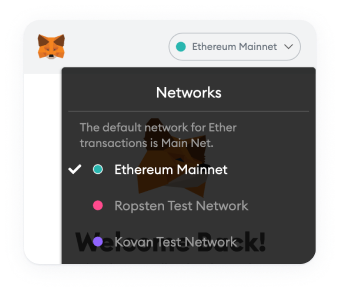 ウォレットネットワークを変更してください
本コントラクトを追加するには、MetaMaskアプリでウォレットネットワークを変更してください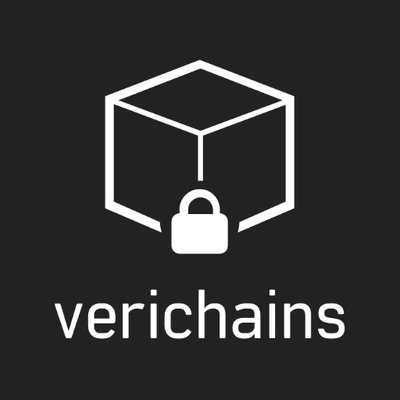 Verichains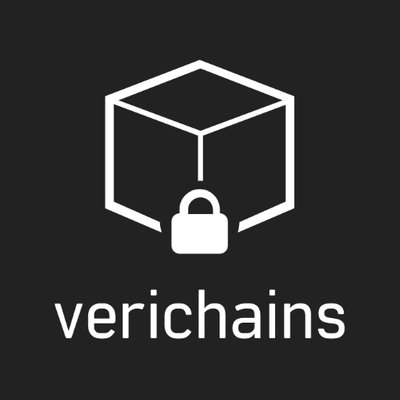 Bombcrypto 価格 (BCOIN)
0.0000005074 BTC3.70%
0.000006743 ETH3.24%

  Bombcrypto BCOIN
Self Reported Circulating Supply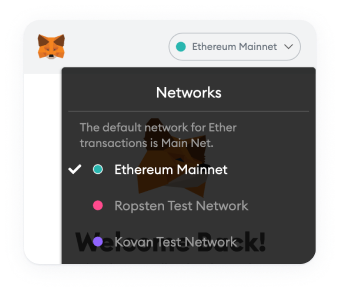 ウォレットネットワークを変更してください
本コントラクトを追加するには、MetaMaskアプリでウォレットネットワークを変更してください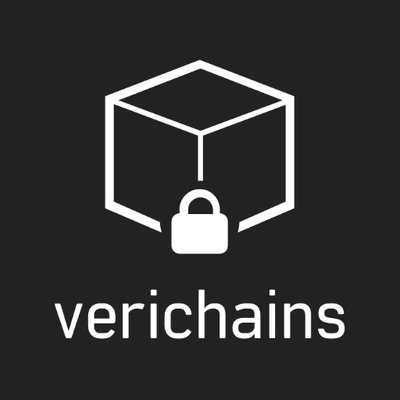 Verichains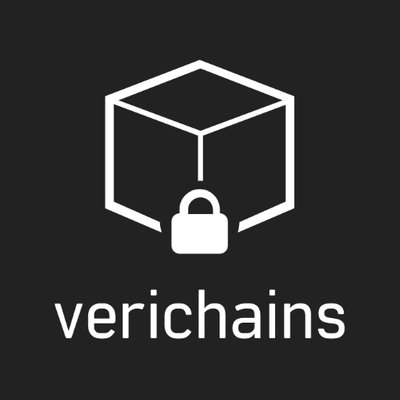 Bombcrypto対JPYチャート
読み込み中...
Please wait, we are loading chart data
BCOIN価格統計
Bombcrypto 今日の価格
Bombcrypto 価格
¥1.16
価格推移

24時間

-¥0.05271

24H最低/24H最高

¥1.15 /

¥1.22

取引高

24時間

¥60,105,228.91

取引高/時価総額残高
Infinity
市場占有率

0.00%

市場ランキング
#2906
Bombcrypto時価総額

| | |
| --- | --- |
| 時価総額 | ¥12,520,245.77 |
| 希薄後時価総額 | ¥116,191,159.47 |
Bombcrypto 昨日の価格
昨日の最低/最高

¥1.20 /

¥1.24

昨日の始値/終値

¥1.20 /

¥1.22

昨日の変動
昨日のボリューム
¥74,090,605.60
Bombcrypto 価格履歴
7日間最低/7日間最高

¥1.16 /

¥1.25

30日間最低/30日間最高

¥1.15 /

¥1.45

90日間最低/90日間最高

¥1.15 /

¥1.97

52週最低/52週最高

¥1.15 /

¥1,058.28

過去最高値

Nov 29, 2021 (a year ago)

¥1,186.31

過去最低値

Dec 01, 2022 (3 hours ago)

¥1.15

Bombcrypto ROI
データなし
Bombcrypto 供給

| | |
| --- | --- |
| 循環サプライ | 10,775,558 BCOIN |
| 総合サプライ | データなし |
| 最大供給 | データなし |
BCOIN 価格の生配信データ
Bombcrypto 本日の価格 は、¥1.16 JPYです。24時間の取引ボリュームは ¥60,107,627 JPYです。 弊社ではBCOINからJPYへの価格はリアルタイムで更新されています。 Bombcryptoは過去24時間で4.43%減少しています。 現在のCoinMarketCapランキングは#2906位で、時価総額はです。 循環供給量は表示できません と最大最大供給量100,000,000 BCOINコイン。
現在Bombcrypto取引の上位取引所はMEXC, LBank, PancakeSwap (V2), LATOKEN, 、および です。 弊社の で他の取引所を探すことも可能です。
What Is Bombcrypto (BCOIN)?
Bombcrypto is an NFT pixel game with play-to-earn elements on BSC. Players manage their so-called bomber heroes, explore the in-game world, and battle against monsters and bosses to earn BCOIN.
In the game's Adventure model, players choose a bomber hero to play with, which they can upgrade by destroying all the monsters in each level. Players can also join a bomb battle with other players by wagering BCOIN to participate in the battle. Winning bomber heroes receive the losers' stake. Finally, users can acquire new heroes through rescue missions, which take place on special maps that contain damaged heroes the players can salvage.
Bombcrypto has already successfully completed part of its roadmap by launching rescue missions and a native NFT marketplace, where players can trade their bombers. For 2022, Bombcrypto plans to launch a new story mode level, add quests and a battle mode, as well as complement the game with new PvP maps.
Who Are the Founders of Bombcrypto?
Senspark is the gaming studio behind Bombcrypto, a Vietnamese indie game developer founded in 2011. Senspark has launched over 40 games, which have been downloaded over 100 million times. Its most successful games to date have been Stickman Battle 2021 (18M+ downloads) and All Gold Miner Game (20M+ downloads).
Senspark was founded by Lam Ho, a Vietnamese serial game entrepreneur that has headed the studio for over ten years. In total, Senspark has more than 40 staff members. Moreover, Bombcrypto is being advised by Thai Duong, the Head of Security at Google, Truong Do, Google's Game Industry Manager in South-East Asia, and Eric Vuong, Chairman and CEO of HVA Investment JSC.
What Makes Bombcrypto Unique?
Bombcrypto follows the tried and tested GameFi model of several gameplay modes where players can earn BCOIN to upgrade their bomber heroes.
Treasure hunt mode allows players to send their heroes to mining areas to "plant bombs" that destroy blocks and earn BCOIN. Treasure hunt is an idle game, meaning players do not have to do anything while their hero is planting bombs. Bomber heroes consume energy for each placed bomb and have to be recharged.
Story mode is where players choose a hero to battle against monsters and collect BCOIN for defeated enemies. Similar to treasure hunt mode, bomber heroes deplete their energy and can lose a battle if they run out of it.
Battle mode will be the game's PvP mode, where players battle each other and stake a certain amount of BCOIN as an entry fee. The winning party gets to collect the majority of the loser's tokens.
There are three ways to acquire bomber heroes. Players can buy one through the game's marketplace, or they can trade for a hero in the peer-to-peer marketplace. Alternatively, they can acquire new heroes via rescue missions, specific maps that offer a rare chance to find a damaged bomber hero. Players can only find damaged heroes in treasure hunt mode and need to rest before utilizing them again.
Bomber heroes can rest in their house to restore their drained stamina. Each house is decorated with unique features, which will likely impact the heroes' abilities. Bomber heroes can also be upgraded across their five power stats: power, bomb range, stamina, speed, ability, and the number of bombs they can plant.
Related Pages:
Check out CryptoCars (CCAR) — a play-to-earn game with cars.
Check out MyNeighborAlice (ALICE) — a farming game on the blockchain.
Read our deep dive into UFO Gaming.
Get the latest crypto news and latest trading insights with the CoinMarketCap blog.
How Many Bombcrypto (BCOIN) Coins Are There in Circulation?
BCOIN is the game's in-game currency and will later also serve as its governance token. The total supply of BCOIN is 100 billion with the following token distribution:
Private Sale (6%): Locked one month, 10% monthly
IDO (2%)
Pancakeswap Listing (1%)
Play-to-earn rewards (20%)
Stake rewards (20%)
Ecosystem fund (6%)
Team (25%): Locked one year, then linearly over one year
Advisors (3%): Locked one year, then linearly over one year
DEX liquidity (5%): Locked 1 month, then 5% monthly
Reserve (12%): Locked one year, then linearly over two years
How Is the Bombcrypto Network Secured?
Bombcrypto was audited by the Verichains Team, one of Bombcrypto's core partners, in October of 2021. The Verichains Team found its smart contracts to be secure.
BCOIN is a BEP-20 token on the Binance Smart Chain. BSC is secured through the proof-of-stake consensus mechanism. 21 validators are elected every 24 hours to validate transactions and maintain blockchain security. These validators have to stake a certain amount of BNB coins with Binance to be eligible.
Where Can You Buy Bombcrypto (BCOIN)?
BCOIN is available on PancakeSwap (V2), BKEX, LBank, MEXC, and ZT.
BCOIN価格統計
Bombcrypto 今日の価格
Bombcrypto 価格
¥1.16
価格推移

24時間

-¥0.05271

24H最低/24H最高

¥1.15 /

¥1.22

取引高

24時間

¥60,105,228.91

取引高/時価総額残高
Infinity
市場占有率

0.00%

市場ランキング
#2906
Bombcrypto時価総額

| | |
| --- | --- |
| 時価総額 | ¥12,520,245.77 |
| 希薄後時価総額 | ¥116,191,159.47 |
Bombcrypto 昨日の価格
昨日の最低/最高

¥1.20 /

¥1.24

昨日の始値/終値

¥1.20 /

¥1.22

昨日の変動
昨日のボリューム
¥74,090,605.60
Bombcrypto 価格履歴
7日間最低/7日間最高

¥1.16 /

¥1.25

30日間最低/30日間最高

¥1.15 /

¥1.45

90日間最低/90日間最高

¥1.15 /

¥1.97

52週最低/52週最高

¥1.15 /

¥1,058.28

過去最高値

Nov 29, 2021 (a year ago)

¥1,186.31

過去最低値

Dec 01, 2022 (3 hours ago)

¥1.15

Bombcrypto ROI
データなし
Bombcrypto 供給

| | |
| --- | --- |
| 循環サプライ | 10,775,558 BCOIN |
| 総合サプライ | データなし |
| 最大供給 | データなし |