PeepoCoin$PEEPO
Rank # -
Token
On 1,546 watchlists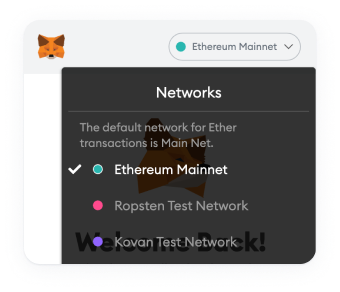 Please change the wallet network
Change the wallet network in the MetaMask Application to add this contract.
$PEEPO Price Live Data
What is PeepoCoin?
Peepo Coin is a community-based and community-driven token, guaranteeing complete and utter transparency through every step with this project. Our responsibility as the dev team, is to ensure that our community grows each day as we value our holders and our steadfast user base the same way we value our coin.
We are constantly talking to our user base in Discord, Telegram, Twitter and other socials - previewing marketing initiatives and new partnerships before they go live to the public, and asking for community input.
And in the future deploy a self-sustained system for a real-world use case such as NFTs and integration within the streamer culture. Our NFT plan will combine the streaming realm with the blockchain, a green and cheap one. We will change the relationship between the streamer and the viewer. The streamers will be able to mint their clips of their epic wins and fails as their highlights will be used to track one's journey through their streaming career.
The evergrowing development in the field of NFTs proves our point that this trend can be used in multifaceted applications, to deploy such immersive and continuous experience is necessary that our community grows and we are empowered and honored to do that. We want to deploy a vast network of NFTs dedicated for the purpose of collecting and rewarding those who do it. We know our project may be a handful but we also know we want to do it right, because nothing like this has ever been done before. We want to push these boundaries, connect with worldwide gamers and finally go to the moon.
Why did we choose the Binance Smart Chain to deploy our token? The main reason is the user friendliness, the way it operates, allows quickly and cheaply the user to acquire the token with no significant fees. Anyone in less than 5 minutes can swap their BNB for our token which is just technically impressive.The transparency factor in it is another factor to ensure the security of our token.
Peepo Finance is working with Graphic Designers, Developers, Game Artists and 3D artists, to bring amazing, cute and fun merchandise as well as original Peepo art. You love the memes, we make the memes! Fresh and rare Peepos!
25% of the supply (250 000 000 000 tokens) were burned at the start. These tokens were sent to the dead address (0x0000000000000000000000000000000000000000) effectively removing them from the circulation. As a result, this burn further adds a deflationary mechanism to our tokenomics. Reflection taxes go to every holder proportional to their PEEPO holdings, including the dead address. Over time, more and more tokens will be consumed, removing them out of circulation, driving scarcity. This will allow for rising price support, increasing with volume as Peepo continues to expand - it's meme magic!
Furthermore, 5% of the total supply will be manually burned every once in a while - rewarding early adopters, until it hits 50% of the total supply burned. Every transaction will have a 10% tax - 5% of each transaction will go directly into the Liquidity Pool (LP) and 5% will be given back to the holders. Once it hits the milestone of 50% of the total supply burned - 2,5% of each transaction will be given back to the holders, and 2,5% will be burned (sent to the dead address).