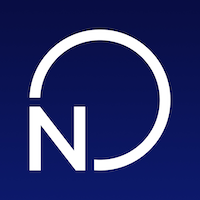 NOMY
NOMY

price
NOMY community
About NOMY
The Token: NOMY is a token that rewards its holders with SHIBA rewards. NOMY holders receive Shiba INU Tokens directly to their BEP-20 wallet. The more volume we have, the higher the rewards (10% transaction Tax). We will keep the volume high with a good business plan and a Big Project. An advertising platform for new tokens will be built, where the advertiser can pay for ads only with $NOMY.
The Project: NOMY is in the process of creating a marketing platform where crypto creators, service providers, and investors can come together. KYC verified crypto projects can describe the project in detail and it will always remain accessible and editable like a website. Various bookable advertising spaces and types of advertising are offered on the platform. In addition, we facilitate crypto-creators to collaborate with various service providers that can support their project, in terms of advertising (bookable in the back-end). This includes influencers, youtubers, designers or social media managers.
Only $NOMY Payments: Payment for advertising space, listings, services from service providers are accepted exclusively in NOMY so that we can keep the number of holders & transactions at a high level.
Ad space: It will have extra prominent advertising space, which can be booked additionally.