NoCapCoinNCC
Rank # -
Token
On 3,905 watchlists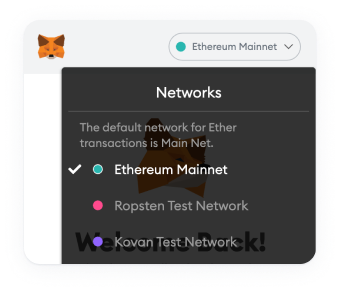 Please change the wallet network
Change the wallet network in the MetaMask Application to add this contract.
NCC Price Live Data
What is NoCapCoin (NCC)?
NoCapCoin is deflationary, community-oriented coin that provides rewards for holders through redistribution of coins, while simultaneously impacting the lives of the needy via community-selected charities. Initially, the coin was centered around charity with no future use-cases. However, a more complicated route was taken to differentiate NCC with similar projects. Charity is still a large part of NCC's focus, the development of several, unique use-cases are to be initiated. More information regarding the project can be found on the Whitepaper within the NCC website. Ideas for use-cases will be presented in the updated Whitepaper which will be published sometime in June 2021.
NCC launched on May 10, 2021.
How many NCC Coins are there in Circulation?
Prior to launch, NCC began with a total supply of 1,000,000,000,000,000 (1 quadrillion) coins, with 500,000,000,000,000 (500 trillion) burned developer coins. Of the original supply (1 quadrillion), 5% was reserved (50 trillion) to be used for charity and project expenses. Apart from the reserved wallet, there are NO other developer (or team) wallets.
As mentioned in the Whitepaper, each transaction of NCC is taxed with a 10% fee in which 5% is redistributed to the holders of NCC and the other 5% is added towards the LOCKED liquidity pool (LP) via PancakeSwap.
How is the NCC Network Secured?
As per the Whitepaper, there are NO developer wallets aside from the reserved wallet for charity and project expenses. NCC released with a fair launch rather than a pre-sale to avoid mass whales and unnecessary dumps. Prior to launch, NCC incorporated an anti-whale function that allowed a maximum purchase of 4,500,000,000,000 (4.5 trillion) coins, in which successfully prevented whales. Shortly after launch, NCC renounced ownership and locked 100% of the liquidity pool (LP) for 6 months.
Where can you buy NCC?
As of May 10, 2021, you can purchase NCC via PancakeSwap with a slippage tolerance of 10-12%.
Frequently Asked Questions
1) Why did you guys start this project? The team has known each other for nearly a decade now and have always had a passion for helping others and being involved in large communities. Having seen the impacts some of these successful projects are making, we decided to give it a go as our first, official crypto project.
2) Are there any use-cases for this coin? As mentioned in the roadmap, NCC plans to develop several, unique use-cases soon. Many are still in the planning phase, including one known as the NCC Virtual Marketplace. It is still too early to get into specifics, but use-cases such as the marketplace are being planned and soon to be developed behind the scenes.
3) Will the team dox themselves? As of right now, no. Down the road? Yes. We do not feel the need to dox ourselves at this stage of the project. This is our first project, and we do not feel comfortable with it. If it ends up successful and reaches a stage where we feel doxing ourselves would be beneficial, we will do it. However, until then, we do not see a reason to do so right this moment. If anyone on the team feels comfortable with it, they will do so. As well, we do not prefer the terminology "dox" because of the practice behind it.
Here are some other articles that you may be interested in: