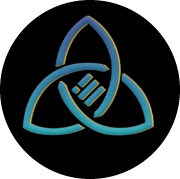 GlowV2
GlowV2

price
GlowV2 community
About GlowV2
GLOWV2 is an innovative auto yield farming utility token in the DeFi space on the Binance Smart Chain that aims to reinvent the reward opportunity set by increasing flexibility in returns that holders can realize receiving dividends BUSD automatically and with ease directly into their wallet that is holding GLOWV2.
GLOWV2 is the native utility token that works on as an autonomous frictionless yield farming (GlowEarn) and liquidity re-distribution protocol with three key features as of launch:
Dividends - All holders earn 10% from buy and sale transactions. Hold and earn dividend rewards in Binance Pegged BUSD. Dividend rewards in Glow tokens are tax free.
Lottery - Holding Glow allows you to win $10,000. The lottery will be sent in the BSC token designated for you dividends.
Charity - 1% of all circulation will be stored in a Charity wallet. The Charity wallet will not have fees, and the community will be voting on where we send the Charity wallet rewards. This will be the only wallet without tax/fee
GLOWV2 has a dApp that allows for calculating BUSD dividend receivables based on the amount of holdings and 24h volume. The dApp allows for changing the inputs to help view the potential dividen payouts.
GLOWV2 is the brainchild of developers Bryan Lawrence and his team whom have extensive experience in innovating solidity programmed contract deployment with enhanced tokenomics for the benefit of holders.
The team came together as prior investors of former Binance Smart Chain tokens that had issues with building and maintaining transparency and trust due to large pulls of founder liquidity leaving behind a wake of disappointed investors that couldn't understand how a contract could vary so far from the promises made in the original offerings. Having had enough of the false promises, the team decided to embark on a journey of trust, transparency, and building a project that actually aligned and performed as communicated in the launch and whitepaper.
Putting investor interest first and being highly transparent and accessible has been and continues to be the highest priority in addition to sharing wealth with investors and give back through charity and lotteries that are an output of the GLOWV2 tokenomics built into the contract.
Working tirelessly to help our investors, our lottery recipients, our charity recipients better their lives through education about crypto investing, opportunities to help increase wealth, and helping the less fortunate to improve their lives is how we will continue to expand the GLOW in the community. Helping everyone to GLOW!
GLOWV2 is available for trading on a growing number of exchanges, with BNB, BUSD, USDT and most other cryptocurrency pairs currently available on the Binance Smart Chain.
It is easy to buy GLOWV2: https://glowtoken.net/buy
The most common platforms today and expanding rapidly include:
SafeMoon Swap https://swap.safemoon.net/#/swap
Flooz.trade - https://flooz.trade/wallet/0x05de1dbfcdc876f790371508b97c337640dcd6a9
PancakeSwap: https://pancakeswap.finance/swap?outputCurrency=0x05de1dbfcdc876f790371508b97c337640dcd6a9
DexTools.io: https://www.dextools.io/app/bsc/pair-explorer/0xb2eeb94290d4dc47ae158570b84a8de91ccd589e
Poocoin.app: https://poocoin.app/tokens/0x05de1dbfcdc876f790371508b97c337640dcd6a9
Bogged.finance: https://app.bogged.finance/bsc/swap?tokenIn=BNB&tokenOut=0xef3725d9e4B9d758483C86bE917AB7321DC2830C
IndaCoin payment gateway for debit/credit card: https://buy.glowv2.indacoin.io/