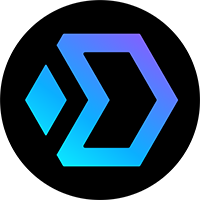 DeXit Network
DeXit Network

price
DeXit Network community
About DeXit Network
DeXit is an open-source, decentralized smart contract platform for DApps and digital assets. Created as an alternative to Ethereum, DeXit supports all existing Ethereum tooling, with faster finality and cheaper transaction fees. DeXit has the goal of overcoming the limitations of previous generations of blockchains while balancing three critical components: Rewards for creators (developers), security, and decentralization. DeXit offers a set of tools to simplify the process of integrating existing DApps from other EVM-compatible chains.
DeXit is fully EVM compatible, features high-performance transactions, and supports virtually all smart contract functionality. DeXit is a truly shared economy blockchain for all participants. Unlike previous generations of blockchains whom did not incentivize smart contract developers for their contribution to the network, DeXit provides developer incentives by offering up to a 45% gas fee on the protocol level, while maintaining decentralization within a highly efficient, energy-saving, and extremely environmentally friendly public blockchain.
DXT, the native token of DeXit Network, adopts the POSA consensus mechanism. It is based on the Go Ethereum implementation and it offers an open-source framework for smart contract development. The Ethereum Sidechain modeled Validators, whose identities are public, are selected by virtue of their staking weight to secure the network.
One of DeXit's key strengths is its shared economy among network participants with performance and efficient transaction processing, where transactions are settled in less than 3 seconds, and the cost per transaction is a fraction of a cent.
DeXit is an open-source, permission-less smart contract deployment platform ideal for high-performance DApp hosting. Through EVM integration and support for the Solidity programming language, users can seamlessly migrate from other EVM-based chains and interact with any EVM smart contract Dapp, while leveraging the advantage of DeXit's transaction efficiency. Developers can take advantage of all these DeXit Network advantages and receive rebates of up to 45% making DeXit the natural choice for new or existing EVM compatible projects.