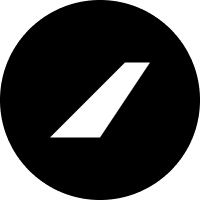 Bifrost (BNC)BNC
Rank # -
Token
On 168,033 watchlists
BNC Price Live Data
What Is Bifrost (BNC)?
Bifrost (BNC) is a Polkadot-based parachain designed to provide liquidity and staking without nominating delays. A decentralized finance (DeFi) project in the Polkadot ecosystem, Bifrost allows users to deposit their staking tokens and mint vTokens (Staking Derivatives Voucher Token) to obtain staking liquidity, as well as receive staking rewards when a token is locked by a smart contract. With Bifrost, you can convert a proof-of-stake (PoS) token into a vToken; for example, DOT can be converted into vDOT.
Bifrost's development began in Q3 2019. According to the developers, the project aims to solve issues such as ensuring staking liquidity without compromising the original structure of chain governance and lowering the staking threshold in a decentralized way.
Among the organizations that have backed Bifrost are Hypersphere Ventures, NGC Ventures, Longhash Ventures, WEB3, SNZ Holding, Consensus Lab, Digital Renaissance, Liebi, Youbi Capital and Digital Finance Group.
Bifrost is also a member of the Substrate Builders Program and Web3 Bootcamp.
Who Are the Founders of Bifrost?
Lurpis Wang is the CEO and co-founder of Bifrost. He has a degree from the Huazhong University of Science and Technology. Wang has worked at Weibo Corporation and Ping ++. He has also founded Liebi Pool, a DeFi project on the IOST network.
In 2019, Wang assembled a team with Maarten Henskens, Bonnie Nie, Ross McDonald, Dawns Xu and launched Bifrost.
What Makes Bifrost (BNC) Unique?
Bifrost is designed to provide liquidity to 80% of PoS networks by allowing users to convert PoS cryptocurrencies to vTokens via transmission bridges. This can be done at any time, with an option to receive additional income and liquidity from the bets.
vTokens can be used to optimize transactions in various scenarios including DeFi, decentralized applications (DApps), and decentralized (DEXs) and centralized (CEXs) exchanges. According to Bifrost's developers, vTokens allow users to hedge the risks of locked positions and double DeFi and staking rewards.
Bifrost maintains high transparency of all behaviors on its parachain, allows business parameters to be regulated via democratic governance, offers cross-chain support via Polkadot relay, provides vToken rewards regardless of which validator a user is staking with and is 100% backed for staking.
Related Pages:
Read about Polkadot and Kusama.
How will ETH 2.0 affect DeFi? Find out with CMC Alexandria.
Stay up-to-date with the latest crypto news on the CoinMarketCap blog.
How Many Bifrost (BNC) Coins Are There in Circulation?
BNC is Bifrost's native token. The project's main goal is to turn Bifrost into a fully decentralized network with a stimulated liquid market and to expand the market for staking vTokens; 45% of the reserved tokens are allocated towards achieving this goal.
The total supply of BNC is 80,000,000 tokens. Of those, Ecosystem: 50% Founders and Team: 20% Seed Round: 10% Private Round: 5% Marketing: 3% Mint Drop: 2% Foundation: 10%
How Is the Bifrost Network Secured?
Bifrost is a Polkadot parachain project. Polkadot uses the relay chain plus parachain framework. Parachains don't have to provide security and can use Polkadot's security instead. Polkadot also provides secure communication between networks. With the help of the relay chain, the cross-chain transmission of messages can be carried out without any additional trust mechanisms in a concept known as "shared security."
To enhance the parachain's security and incentivize proper validator behavior, Bifrost employs Polkadot's Slash mechanism and nominated proof-of-stake (NPoS) rules in a native solution called "Slash risk prevention and control mechanism."
Where Can You Buy Bifrost (BNC)?
BNC tokens have been distributed via the parachain lease offering (PLO) method, held at the Kusama platform. No public sale events are planned for the token.
Learn how to buy Bitcoin and other cryptocurrencies with our comprehensive guide.
Here are some other articles that you may be interested in: