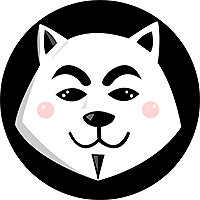 Anon Inu
Anon Inu

price
Anon Inu community
About Anon Inu
AINU is proud to have more than 18,000 holders and active members. Many of them have been volunteering tirelessly to promote the digital token to other communities around the globe. This project deployed on the Binance Smart Chain Network. It is a low-tax, highly rewarding deflationary token. It has a buy-back system that is still fairly new to the crypto universe. However, it is very affective in adding towards the LP and buying back into the contract.
We're going as far as minting NFT's all the way to creating a separate domain for a game streaming service. We wouldn't be here today if it wasn't for the community. We are all Anonymous. If you want to be a part of this journey, join the legion. Get in now, join the movement and don't miss out on an opportunity of a lifetime.
Anonymous is in all of us, it's "in you". We all have the ability to fix what is broken, stand up for what is right, and take down what is wrong. Each of us has the spark to ignite infernos, the energy to set off earthquakes, and the surge to trigger tsunamis. The Anon Inu Token is not Cryptocurrency, it's a symbol, a symbol of the Anon that is "In You" that strives to bring balance to the world. Those who hold it, hold revolution, hold rebellion, hold equality, and hold justice. If that isn't what you hold true then do not hold the coin. Make a difference and make history. We are legion.