Oiler NetworkOIL
Oiler Network价格 (OIL)
0.00006841 BTC4.43%
0.001022 ETH4.43%

  Oiler Network OIL
Price:

¥15.75 

4.43%
Self Reported Circulating Supply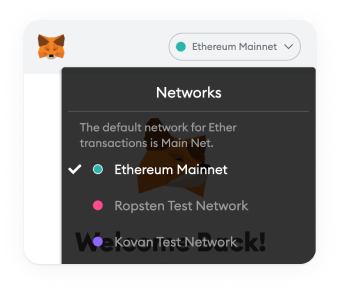 Please change the wallet network
Change the wallet network in the MetaMask Application to add this contract.
Loading Data
Please wait, we are loading chart data
OIL实时行情
Oiler Network 今日价格 为 ¥15.75 CNY,其 24 小时的交易量为 ¥795,764 CNY。 Oiler Network 在过去 24 小时内下跌了 4.43。 目前的 CoinMarketCap 排名为第 #3240 位,其市值为 暂不提供。 目前无法提供流通供给量信息 目前无法提供供给量上限信息。
Oiler is a protocol for blockchain native derivatives. At Oiler, we have in mind a very specific set of properties to call instruments 'blockchain native'. 1. The instrument can be priced without any external (off-chain) oracles 2. The instrument can be settled without any external (off-chain) oracles
Before 2019/2020, it was practically impossible to deliver blockchain native derivatives. Without stablecoins and AMMs (automatic market makers), it was not possible to provide a reliable pricing solution. What has changed? Stablecoins introduced a non-volatile on-chain base for pricing (a USD peg) and AMMs introduced a pricing discovery mechanism; on-chain and with high volumes. It has also been proven that if the markets are efficient then the AMMs are efficient too and arbitrageurs will set the price right (Angeris, Kao, Chiang, Noyes, & Chitra, 2019).
In order to settle derivatives on-chain nowadays, we need to ensure that the payout can be calculated entirely on-chain. At Oiler, we not only assume that we will not take off-chain data but also that there is no oracle hidden behind the layers of on-chain data sources that our smart contracts use. It means that the prices of the underlying instruments should not be derived from a protocol that uses off-chain oracles. Moreover, it is desirable to avoid any on-chain oracles like Uniswap since they can always be manipulated within a flash loan based attack. The last requirement is much stronger but still holds for the initial set of Oiler products. We can achieve that for the class of underlying instruments that we build our derivatives on — blockchain parameters like hashrate (via block difficulty), block times, block gas limits and gas prices — as long as we can reach out to them from the smart contract directly (they have to be verifiable by the Ethereum Virtual Machine (EVM)). Some of these parameters are available to us already while for others we will need to wait a bit — until EIP-1559 is introduced on the Ethereum 1.0 chain. (Buterin, et al., 2019). Further, upcoming Ethereum 1.0 changes, like EIP-2935 (Buterin, Stanczak, EIP-2935: Save historical block hashes in state, 2020) will allow us to extend the blockchain native derivatives beyond what is currently possible and with much stronger and safer settlement behaviours.
While there are other option protocols in the DeFi space and ones which could potentially host the simpler products that we are starting with, we see Oiler as a future go-to venue for anything related to blockchain protocol trading. Whether these will be options, futures or more exotic products — the team's protocol engineering experience is unmatched in the DeFi world.
OIL价格统计
Oiler Network 今日价格
Oiler Network价格
¥15.75
价格变动

24h

¥-0.8045

24h最低价/ 24h最高价

¥15.75 /

¥16.49

交易量

24h

¥795,763.50

Volume / Market Cap
无数据
市场占有率
无数据
市场排名
#3240
Oiler Network市值
市值
无数据
完全稀释后市值

¥1,575,260,190.67

0
Oiler Network 昨日价格
昨日低点/高点

¥16.42 /

¥16.70

昨日开盘价/收盘价

¥16.68 /

¥16.46

昨日变化
昨日交易量
¥476,143.14
Oiler Network 价格历史记录
7日低点/高点

¥15.75 /

¥17.50

30日低点/高点

¥15.75 /

¥19.69

90日低点/高点

¥15.75 /

¥19.69

52周低点/高点

¥15.75 /

¥19.69

历史最高点

Jun 01, 2021 (12 days ago)

¥19.69

历史最低点

Jun 12, 2021 (30 minutes ago)

¥15.75

Oiler Network投资回报率
Oiler Network 供应量

| | |
| --- | --- |
| 流通供应量 | 无数据 |
| 总供应量 | 100,000,000 OIL |
| 最大供应量 | 无数据 |