Terra Classic

LUNC
排名 71
货币
On 1,027,576 watchlists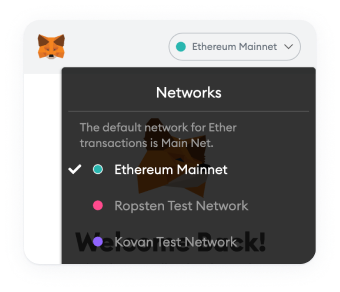 请切换钱包网络
在MetaMask应用程序中切换钱包网络以添加此合约。

CertiK

Terra Classic价格 (LUNC)
0.000000003686 BTC5.35%
0.00000005272 ETH6.21%

  Terra Classic LUNC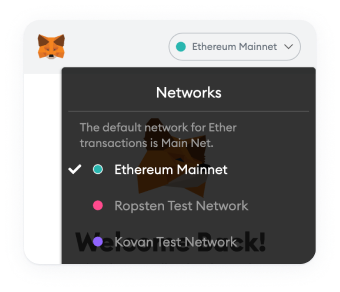 请切换钱包网络
在MetaMask应用程序中切换钱包网络以添加此合约。

CertiK

Terra Classic兑换为CNY的图表
Loading Data
请耐心等待,我们正在加载图表数据
LUNC价格统计
Terra Classic 今日价格
Terra Classic价格
¥0.0007043
价格变动

24小时

+¥0.00005957

24h最低价/ 24h最高价

¥0.0006091 /

¥0.0007336

交易量

24小时

¥1,168,225,087

数量/市值
0.2833
市场占有率

0.05%

市场排名
#71
Terra Classic市值

| | |
| --- | --- |
| 市值 | ¥4,124,354,654 |
| 完全稀释后市值 | ¥4,823,101,035 |
Terra Classic 昨日价格
昨日低点/高点

¥0.0006091 /

¥0.0007336

昨日开盘价/收盘价

¥0.0006566 /

¥0.0006999

昨日变化
昨日交易量
¥1,020,242,655
Terra Classic 价格历史记录
7日低点/高点

¥0.0005914 /

¥0.0008132

30日低点/高点

¥0.00058 /

¥0.0008132

90日低点/高点

¥0.00058 /

¥0.001022

52周低点/高点

¥0.0003101 /

¥0.004195

历史最高点

Apr 05, 2022 (a year ago)

¥849.24

历史最低点

May 13, 2022 (a year ago)

¥0.0001194

Terra Classic投资回报率
Terra Classic 供应量

| | |
| --- | --- |
| 流通供应量 | 5,855,674,196,222 LUNC |
| 总供应量 | 6,847,739,985,341 LUNC |
| 最大供应量 | 无数据 |
LUNC实时行情
Terra Classic 今日价格 为 ¥0.000704 CNY,其 24 小时的交易量为 ¥1,168,225,087 CNY。 我们会实时更新LUNC兑换为CNY的价格。 Terra Classic 在过去 24 小时内增长了 9.73。 目前的 CoinMarketCap 排名为第 #71 位,其市值为 ¥4,124,354,654 CNY。 其流通供给量为 5,855,674,196,222 LUNC 个货币 目前无法提供供给量上限信息。
目前 Terra Classic 交易量最大的平台为 Binance, OKX, BTCEX, Deepcoin, 和 。 您可以在我们的 查找其他上市资产。
What Is Terra Classic (LUNC)?
Terra is a blockchain protocol that uses fiat-pegged stablecoins to power price-stable global payments systems. According to its white paper, Terra combines the price stability and wide adoption of fiat currencies with the censorship-resistance of Bitcoin (BTC) and offers fast and affordable settlements.
Development on Terra began in January 2018, and its mainnet officially launched in April 2019. As of September 2021, it offers stablecoins pegged to the U.S. dollar, South Korean won, Mongolian tugrik and the International Monetary Fund's Special Drawing Rights basket of currencies — and it intends to roll out additional options.
On May 28, 2022, the genesis block of the new chain was launched to conduct future transactions under the name Terra (LUNA), and the original Terra Chain was rebranded as Terra Classic. The original native token — LUNA has also been renamed as LUNA Classic (LUNC). Moreover, all network stablecoins (UST, KRT, EUT) have been renamed to Terra Classic stablecoins (USTC, KRTC, EUTC). There will be no Terra stablecoins on the new chain.
There is a theory that the additional term "classic" is a reference to the Ethereum / Ethereum Classic split in 2017. According to CEO, Do Kwon, the collapse of UST in the spring of 2022 is the equivalent moment of the Ethereum's DAO hack that took place in 2017.
What Is Luna Classic (LUNC)?
Luna Classic (LUNC) is the first native token of Terra blockchain released in August 2018. $LUNC existed before the launch of the new chain — now branded Terra (LUNA) — and works with the original code of the Terra ecosystem.
The main function that the native token performed was to absorb the price deviation of the algorithmic stablecoin — $UST. The price of the UST stablecoin was pegged to the US dollar by minting and burning UST tokens to balance the supply and demand of the coin. In May 2022, UST lost its peg and collapsed. The UST stablecoin algorithm created trillions of LUNA tokens, fell into a hyperinflationary spiral, and reduced the value of the original LUNA token by 99%.
Read: The full breakdown of the Terra Crash
What is the difference between Terra (LUNA) and Terra Classic (LUNC)?
Both versions of the token have the right to exist as a result of the implementation of a proposal called Terra Ecosystem Revival Plan 2. The essence of the plan is to split the current blockchain through forking, which created a new chain in the ecosystem, preserving the previous version.
According to the recovery plan, the existing chain and token have been rebranded as Terra Classic. The new LUNA tokens were airdropped to existing holders of LUNA and UST before the depeg and subsequent crash occurred.
Who Are the Founders of Terra Classic?
Terra was founded in January 2018 by Daniel Shin and Do Kwon. The two conceived of the project as a way to drive the rapid adoption of blockchain technology and cryptocurrency through a focus on price stability and usability. Kwon took on the position of CEO of Terraform Labs, the company behind Terra.
Prior to developing Terra, Shin co-founded and headed Ticket Monster, otherwise known as TMON — a major South Korean e-commerce platform. He later co-founded Fast Track Asia, a startup incubator working with entrepreneurs to build fully functional companies.
Kwon previously founded and served as CEO of Anyfi, a startup providing decentralized wireless mesh networking solutions. He has also worked as a software engineer for Microsoft and Apple.
What Makes Terra Classic Unique?
Terra seeks to set itself apart through its use of fiat-pegged stablecoins, stating that it combines the borderless benefits of cryptocurrencies with the day-to-day price stability of fiat currencies. It keeps its one-to-one peg through an algorithm that automatically adjusts stablecoin supply based on its demand. It does so by incentivizing LUNA holders to swap LUNA and stablecoins at profitable exchange rates, as needed, to either expand or contract the stablecoin supply to match demand.
Terra has established a number of partnerships with payments platforms, particularly in the Asia-Pacific region. In July 2019, Terra announced a partnership with Chai, a South Korea-based mobile payments application, in which purchases made using the application on e-commerce platforms are processed via the Terra blockchain network. Each transaction is subject to (on average) a 2%–3% fee charged to the merchant.
In addition, Terra is supported by the Terra Alliance, a group of businesses and platforms advocating for the adoption of Terra. In February 2019, the company announced that e-commerce platforms from 10 different countries, representing a user base of 45 million and a gross merchandise value of $25 billion, were members of the alliance.
Terra Classic's Role for UST
The LUNA token and UST are mutually dependent, as the success of the Terra ecosystem is a function of the adoption of UST as a stablecoin. LUNA backs UST and is burned when demand for UST rises. Following upgrades like Columbus-5, the supply of LUNA could become highly deflationary in the long run.
On the flip side, the value of LUNA can also decrease if UST is perceived as unstable. UST briefly lost its peg following the Wormhole hack, leading to a temporary price crash for LUNA.
In May 2022, a series of liquidations and bank runs from investors pulling their funds out saw UST Classic depeg to as low as $0.044. LUNA Classic crashed over 99% from over $80. UST Classic never recovered its peg.
Related Pages:
Read about Terra (LUNA) and TerraClassicUSD (USTC).
Read about Tether (USDT) and USD Coin (USDC).
What is a stablecoin? Learn more with our educational portal.
Check out the top stablecoin tokens by market capitalization.
How Many Terra Classic (LUNC) Coins Are There in Circulation?
As of August 2022, the total supply of Terra Classic (LUNC) is 6.9T, and there are 6.5T LUNC in circulation.
How Is the Terra Network Secured?
The Terra blockchain is secured using a proof-of-stake consensus algorithm based on Tendermint, in which LUNA token holders stake their tokens as collateral to validate transactions, receiving rewards in proportion to the amount of LUNA staked. Tokenholders may also delegate others to validate transactions on their behalf, sharing in any revenue generated. Terra also offers additional guidance to validator nodes on the best practices for helping to keep the network secure.
In May 2019, shortly after Terra's mainnet went live, blockchain verification and penetration testing firm CertiK completed a security audit of the network. It examined its economic model to test against market manipulation, its architecture and its coding language. CertiK found that the "modeling and mathematical reasoning" of the Terra network were "considered sound," although it would not comment on the blockchain's performance.
Where Can You Buy Terra Classic (LUNC)?
Most crypto exchanges supported Terra Luna in the past, and they continue to do so now with Terra Classic (LUNC). Luna Classic is currently available on major platforms, including Binance, KuCoin, FTX, Kraken, Huobi Global, PancakeSwap (V2), MEXC and Gate.io.
Want to keep track of LUNC in real-time? Download the CMC mobile app.
Have a look at our crypto glossary.
LUNC价格统计
Terra Classic 今日价格
Terra Classic价格
¥0.0007043
价格变动

24小时

+¥0.00005957

24h最低价/ 24h最高价

¥0.0006091 /

¥0.0007336

交易量

24小时

¥1,168,225,087

数量/市值
0.2833
市场占有率

0.05%

市场排名
#71
Terra Classic市值

| | |
| --- | --- |
| 市值 | ¥4,124,354,654 |
| 完全稀释后市值 | ¥4,823,101,035 |
Terra Classic 昨日价格
昨日低点/高点

¥0.0006091 /

¥0.0007336

昨日开盘价/收盘价

¥0.0006566 /

¥0.0006999

昨日变化
昨日交易量
¥1,020,242,655
Terra Classic 价格历史记录
7日低点/高点

¥0.0005914 /

¥0.0008132

30日低点/高点

¥0.00058 /

¥0.0008132

90日低点/高点

¥0.00058 /

¥0.001022

52周低点/高点

¥0.0003101 /

¥0.004195

历史最高点

Apr 05, 2022 (a year ago)

¥849.24

历史最低点

May 13, 2022 (a year ago)

¥0.0001194

Terra Classic投资回报率
Terra Classic 供应量

| | |
| --- | --- |
| 流通供应量 | 5,855,674,196,222 LUNC |
| 总供应量 | 6,847,739,985,341 LUNC |
| 最大供应量 | 无数据 |